Looking for ways to keep preschoolers engaged this fall? These fall crafts for preschoolers are easy, creative, and fun.
As the weather is getting colder and the kiddos don't have as much of time to spend outside, that's when things can get interesting! Why not take a creative approach this autumn and get crafty with these fun fall crafts!
I'm sharing multiple fall crafts activities that will keep preschoolers happy and entertained this time of year.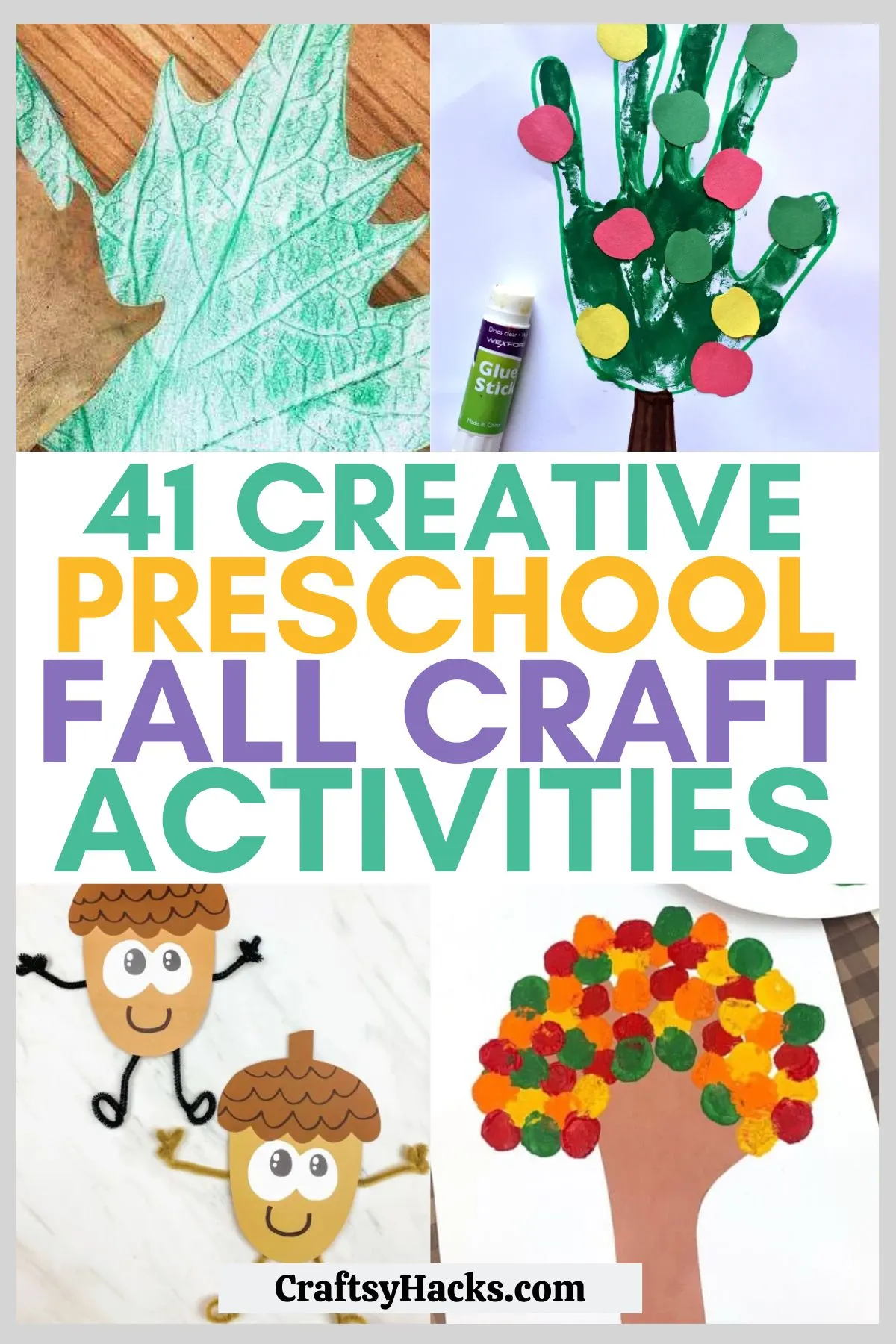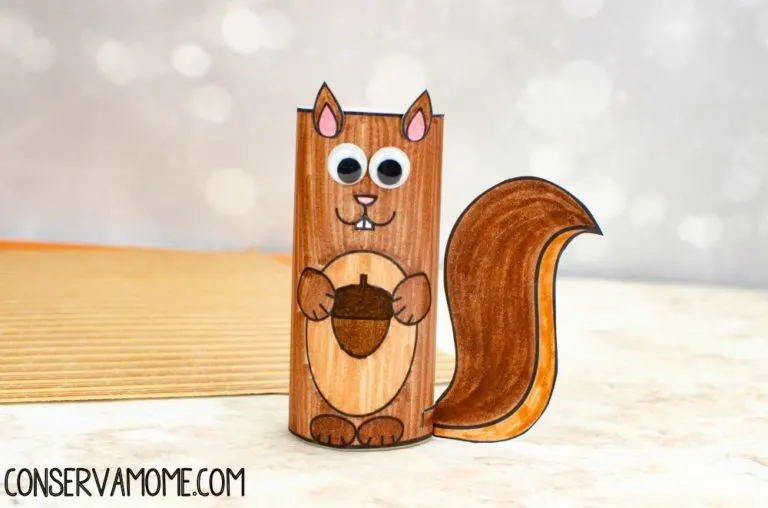 Source: conservamome.com
I just love when everyday household items—like toilet rolls in this instance—can be upcycled for autumn crafts. There's just something about toilet paper rolls that's so versatile and craft-friendly that you just can't get enough.
Take this toilet paper roll squirrel and tell me your preschooler won't enjoy making it. Don't forget to download this fun craft and print the template provided to help you along the way.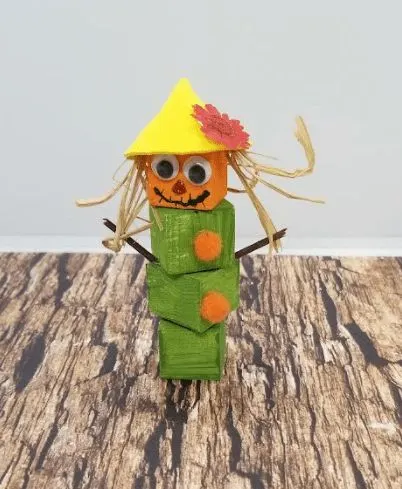 Source: teachingideas.ca
There's something so deliciously spooky about scarecrow crafts. They are so inherently some of the best fall crafts and are perfect for when colorful leaves and Halloween comes around.
Check out this inexpensive art activity that you and your kid can work on and have a great time. You can use up old craft supplies like wood blocks, toys, and more to make your fall scarecrow.
You can also use these great fall crafts to use up old scraps of cloth or ribbon!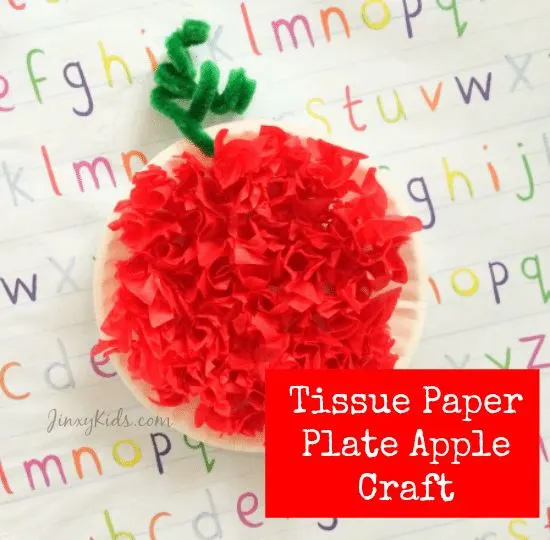 Source: jinxykids.com
What is it about tissue paper that brings out the child in you? For preschoolers, the very texture and feel of tissue paper and getting to scrunch it up and make something out of it can be fun. You'll feel like you are in an apple orchard making these easy fall crafts.
You will need a paper plate, red-colored tissue paper, and a bit of green pipe cleaner. You can scrunch up the paper and arrange it on the plate before glueing everything down and securing it in place. These apple crafts will look like they belong on apple trees with a little help.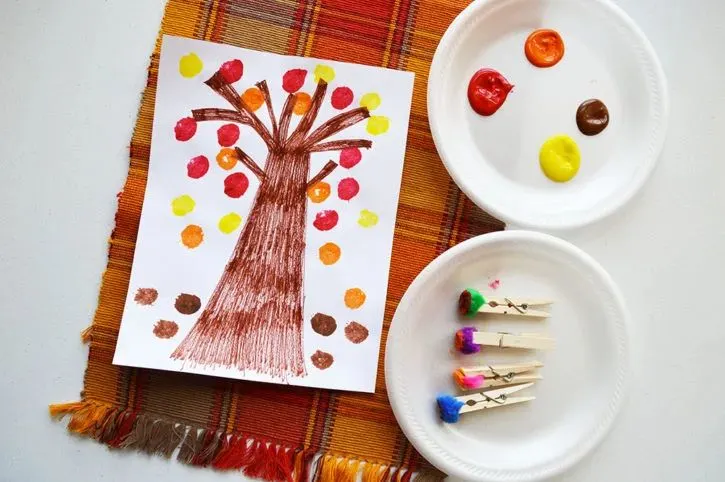 Source: jinxykids.com
When you're looking for different mediums to paint with, you've got to get creative. You don't want to be spending a ton of money buying expensive brushes for your toddler.
So here's what you can do to paint these fall trees using pom poms. Grab a paper plate and a few clothes pins. You can use the clothespins as applicators and just hold the pom poms with the tips.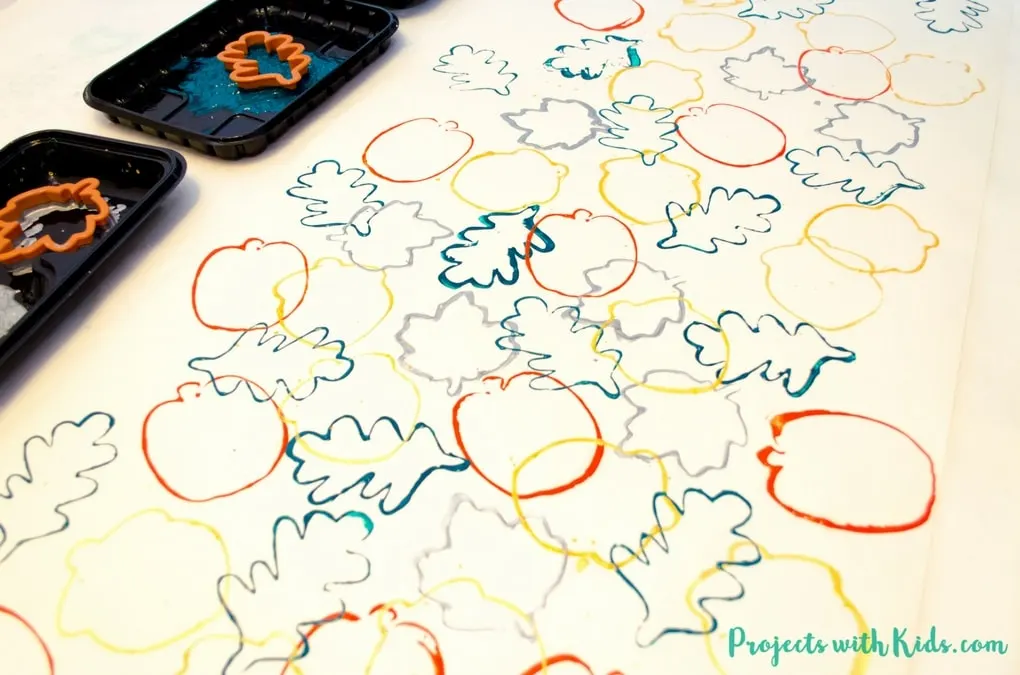 Source: projectswithkids.com
My favorite thing about cookie cutters is how versatile they are. They can be used to shape cookies, yes, but also as a stencil of sorts if you can wing it.
Your kid can use cookie cutters to stencil out fall shapes on the placemats. It's one of those projects that calls for long sheets of paper to use as 'placemats.'
You can roll out the paper on your dining table, cut it to size, and then let your kids have fun with cookie cutters!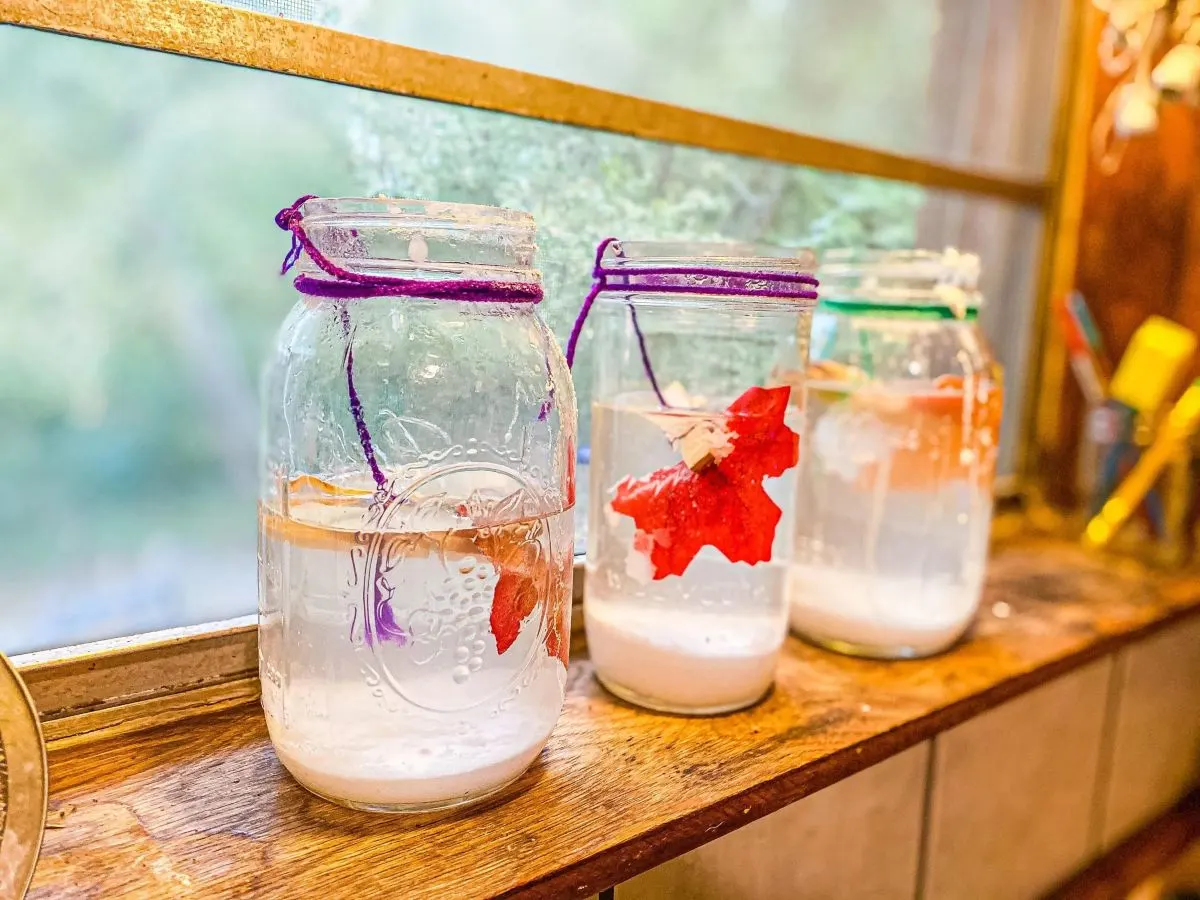 Source: modernhomesteadmama.com
Salt crystal experiments are just oodles of fun. Mixed with a dash of science and a whole lot of creativity, these are sure to become favorite fall crafts for kids of all ages to enjoy on rainy days on fall breaks. There are plenty of variations you can experiment with in this fall art project. But, this time around, check out these salt crystal fall leaves!
You'll need to pick up a few jars, plenty of salt, some yarn, clothespins, and leaves to make these fun fall craft ideas.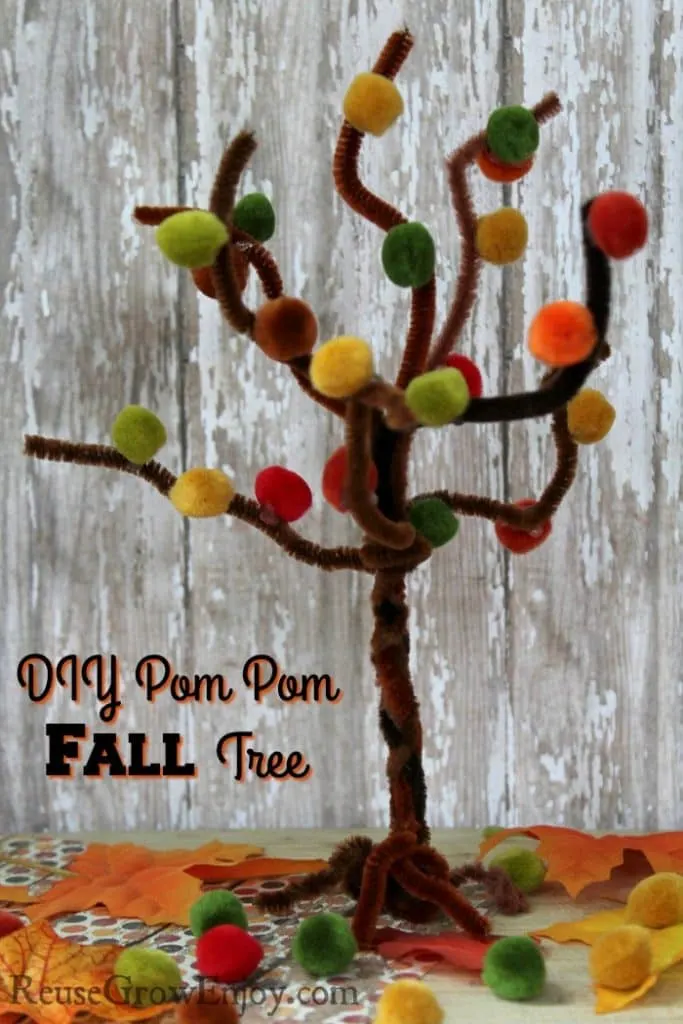 Source: reusegrowenjoy.com
Do you have any pom poms leftover from one of your previous projects? Then go ahead and grab them; you're going to need them to make this cute fall pom pom tree.
It adds such a lovely splash of color to craft time with your preschooler. If you choose to display this tree on your mantel, a window, or a table or stand, then that splash of color can brighten up your home, as well.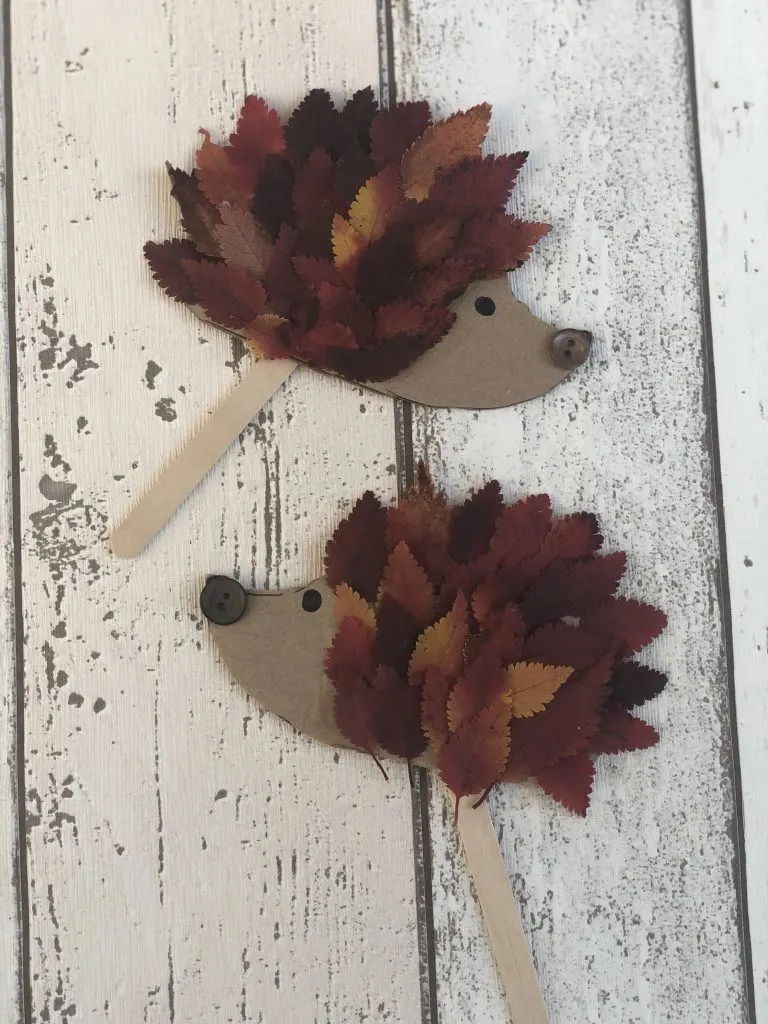 Source: daisiesandpie.co.uk
Does your preschooler love chasing hedgehogs at the park? Well, let's try to assuage that curiosity with some craft time.
Check out this super easy and inexpensive hedgehog craft that you can make right at home. I bet you already have most of the supplies you'll need, so go ahead and assemble everything.
To make it a more interactive activity, have your kids go outside and collect real leaves to decorate the hedgehog!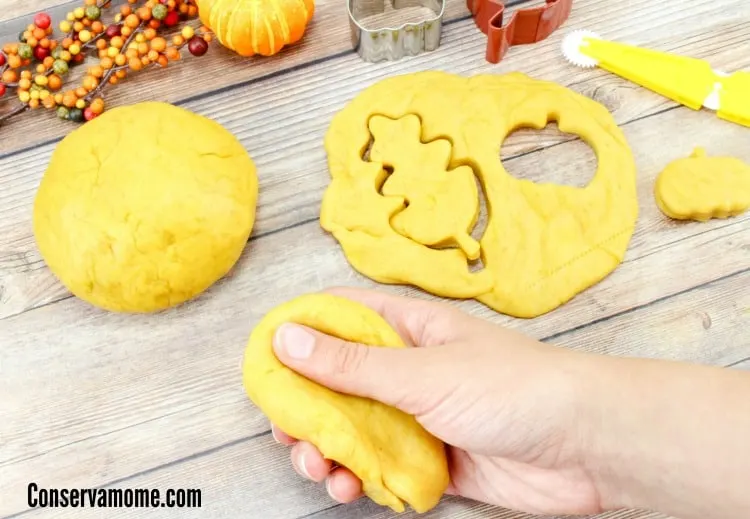 Source: conservamome.com
If you're interested in making a non-toxic batch of playdough from scratch for your kids to enjoy some sensory play, then check out this recipe for a fun fine motor activity!
Trust me, when you've got young kids who love nothing more than to get elbow deep in playdough, you've got to be extra careful with a messy little monster.
This recipe is no-cook, so it's going to take you hardly any time to make and set up. Just grab a few cookie cutters, and you're all set to have so much fun.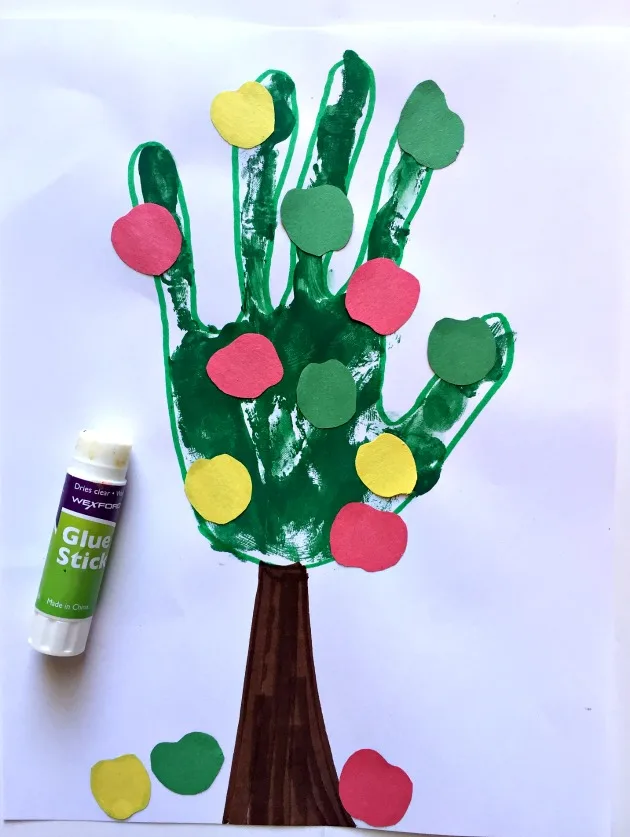 Source: familyfocusblog.com
Handprint painting is a timeless and much-loved activity. Tracing out your whole hand and using it to paint something else is such a creative and unique way to produce art.
Check out this handprint apple tree for kids. You can have your kids trace their handprints, paint it, and then help them cut out little paper apples to stick on top.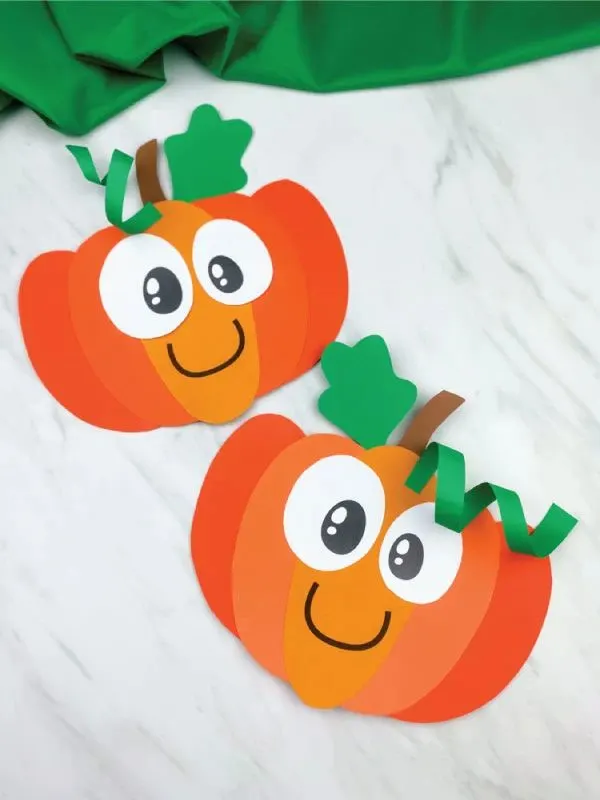 Source: simpleeverydaymom.com
If you're a big fan of pumpkins, then fall is your season, and pumpkin crafts are your go-to activities for art projects. Check out this cute, doe-eyed pumpkin with its coiled green tendril and smiley face!
Just grab some fall-colored construction paper to make these paper crafts.
There are so many cool pumpkin crafts to explore. This paper pumpkin has oodles of cuteness and color to set you and your kid off this fall.
You can also switch out the paper eyes with googly eyes for a more wholesome finish.
Trying to keep the little ones busy in the classroom? Check these fun Halloween games for the classroom!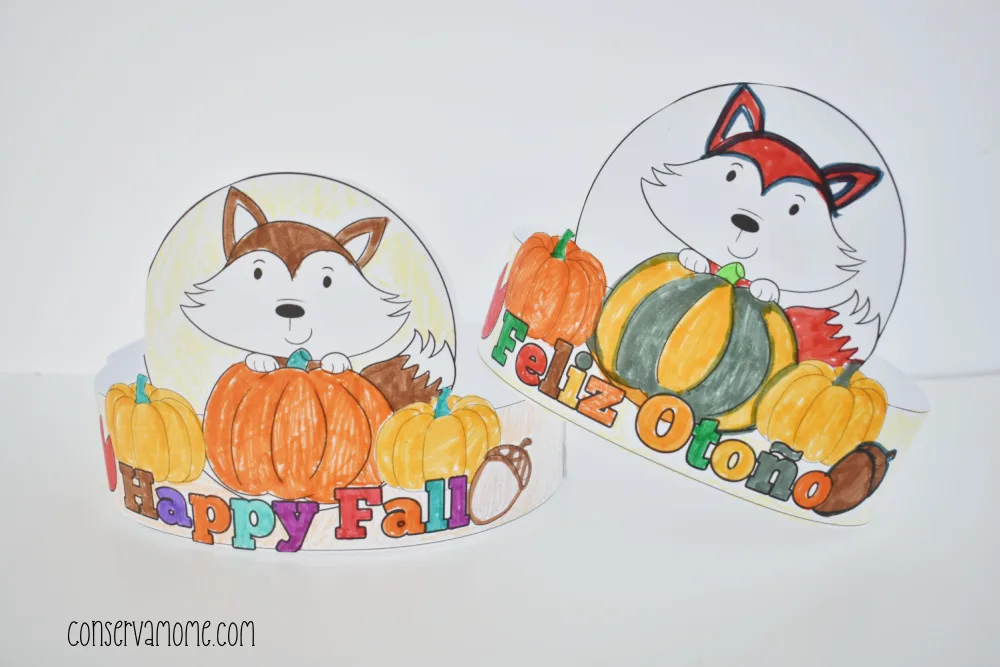 Source: conservamome.com
There's just something quite spectacular about the simplicity of a printable craft project. It's so fundamentally easy to set these kinds of activities up.
All you need to do is download and print the template—a 'Happy Fall' fox hat—and that's half the work done. Next, just have your kids paint it, color it, or decorate it in anyway they see fit.
There's only one thing left to do, and that's to don this pretty fall hat!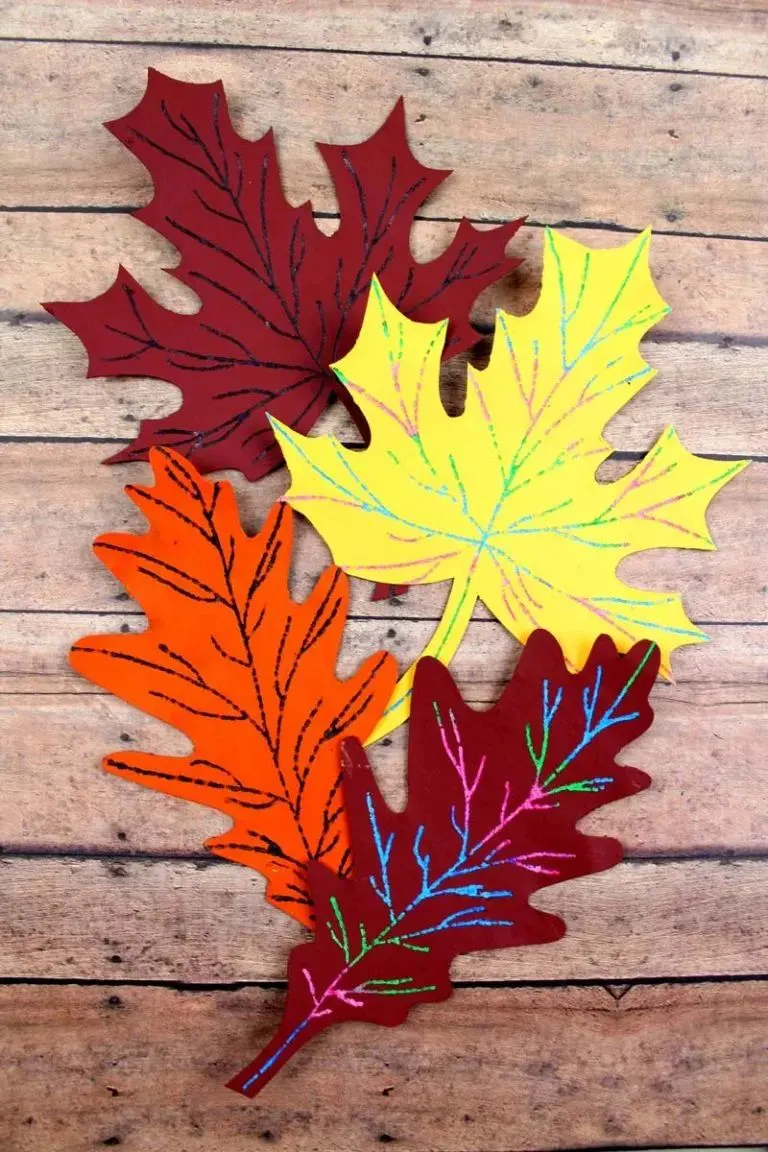 Source: momsandcrafters.com
Have you ever tried scratch art? Well, now's your chance, so go ahead and sit your kids down for an hour of fun fall-themed scratch-art activities.
You're going to be scratching shapes, designs, and patterns on fall-colored (paper) leaves to reveal the gorgeous colors under the surface.
If you make enough of these scratched leaves, you can even string them up with some twine and hang it up as a garland.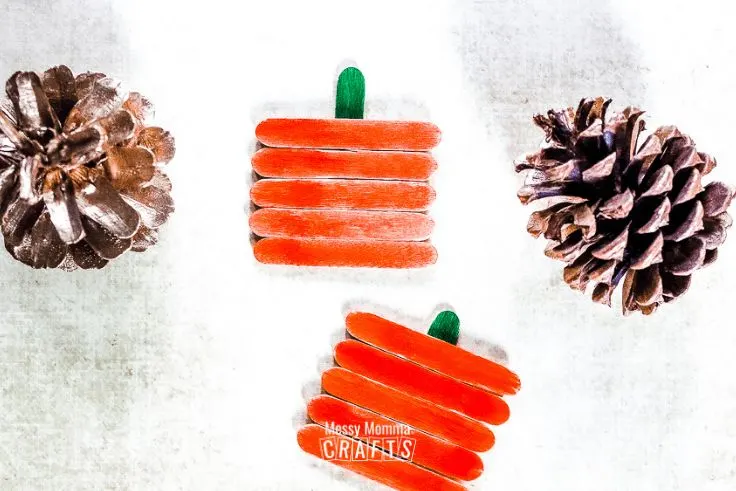 Source: messymommacrafts.com
With the summer months behind us, I bet there's a rather surprising number of popsicle sticks at home from when your kids indulged in ice lollies. Go ahead and grab some, clean them, and set them out to work on this easy popsicle stick pumpkin craft!
All you need for one 'pumpkin' is a set of five orange-painted pumpkins. Lay them out flat one beside the other, and then stick them together to form your pumpkin.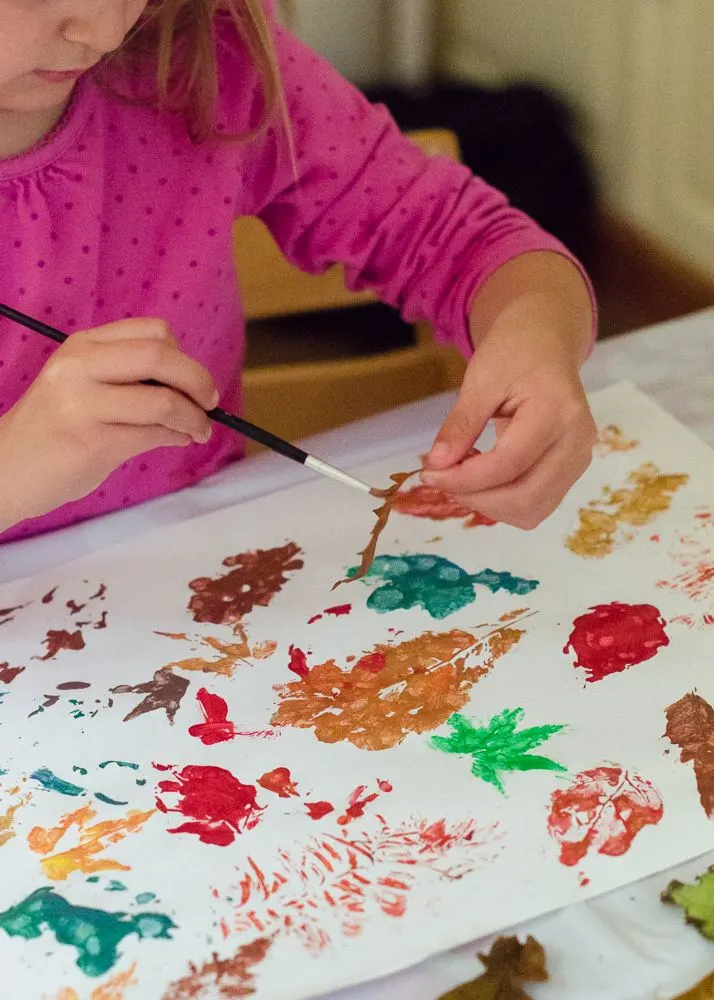 Source: growingfamily.co.uk
There's something to be said about spending the whole day outside on a crisp and cold fall day. Your kids can enjoy the cool air as they rummage for fall memorabilia—leaves, sticks, and acorns.
Collect all those beautifully-shaped leaves and bring them back home for a fun painting activity. You're going to paint the face of the leaf—go crazy with color patterns and designs.
And then, just turn the leaf over and press it flat on a sheet of paper. You'll have a lovely print of the veins on the sheet!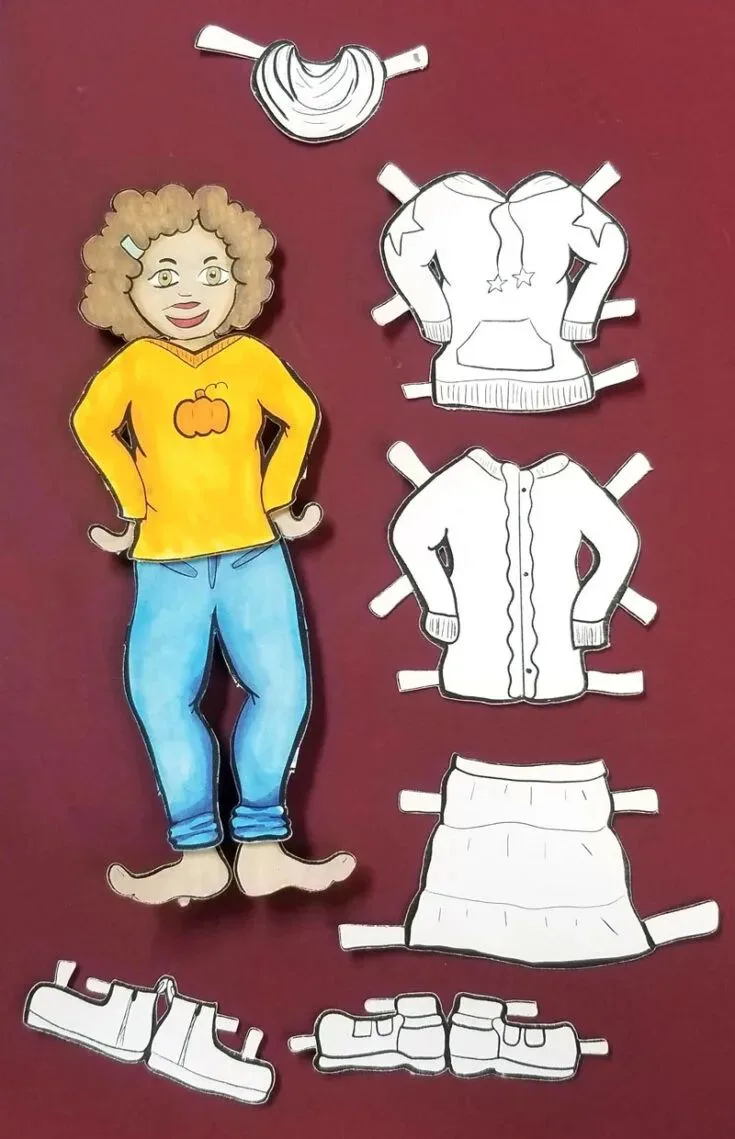 Source: momsandcrafters.com
These paper dolls are perfect for when you want to teach your kids about season-appropriate clothing. You've got to have a base doll—one male and one female—and plenty of pretty sweaters, cozy pants, trendy scarves, and more.
Just print out the different outfits provided in the template and then have your kids color them. Once you've got them all ready, just place said outfits over the base dolls to mix and match your favorite fall look!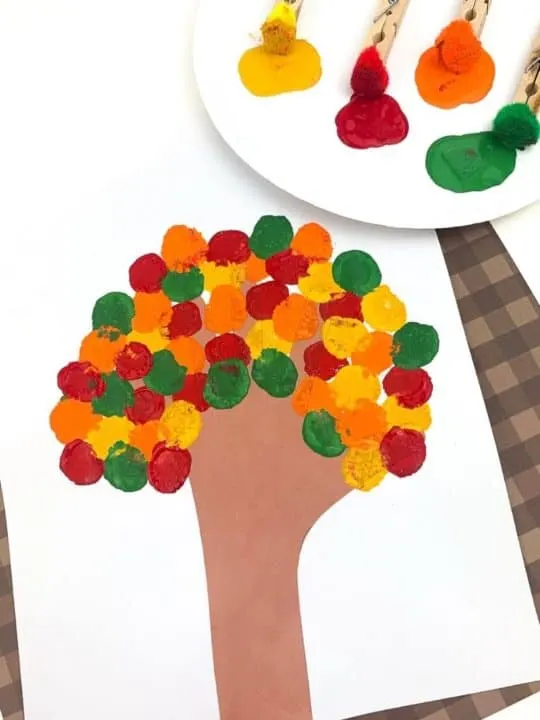 Source: journeytosahm.com
This easy and colorful fall tree is super fun and messy to work on—your kids are going to have a ball. Grab a few clothespins and clip some pom poms to their ends—these will be your applicators in lieu of traditional brushes.
Then just go ahead and dab the pom poms in paint and just smatter the imprints around the 'trunk' into a fall-colored bushel or tree. You can use reds, oranges, greens, and even purple!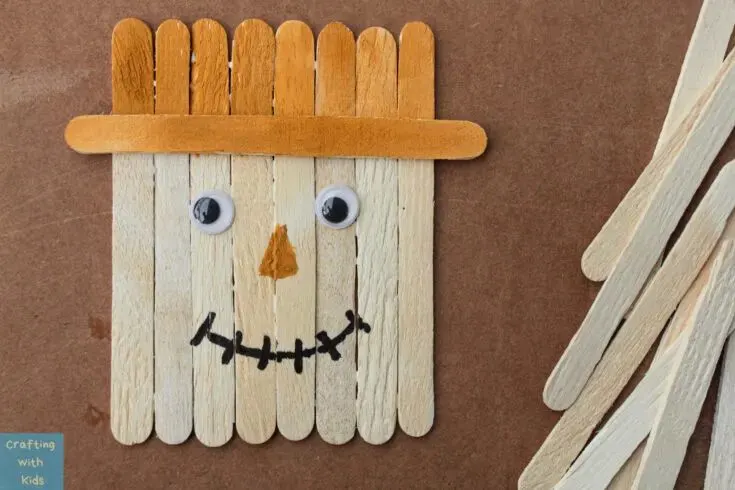 Source: craftingwithkids.net
Scarecrows are just the right amount of spook that your preschoolers can handle at that age. It might actually help to show them how to build a scarecrow from scratch. That way, they can see how they're all just sticks and straw—or in this case, popsicle sticks!
To make this popsicle stick scarecrow, you'll need popsicle sticks, googly eyes, glue, paints and brushes, and finally, a black marker. Go ahead and get started on building your scarecrow!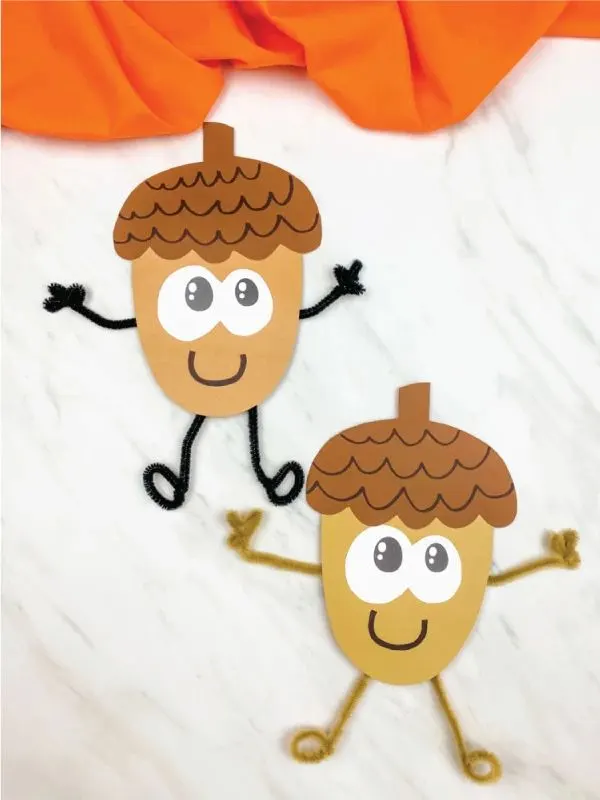 Source: simpleeverydaymom.com
Another inherently fall element of the season is acorns—they're such an integral part of the season, don't you think? How about an activity for your kids that's all about acorns?
Here's what you'll need:
Colored card stock
Pipe cleaners
Markers
Glue
Scissors
There is also a printable acorn template that's been provided. Just download that, and you're all set to get started.
Need more inspiration? Find these large group activities for preschoolers.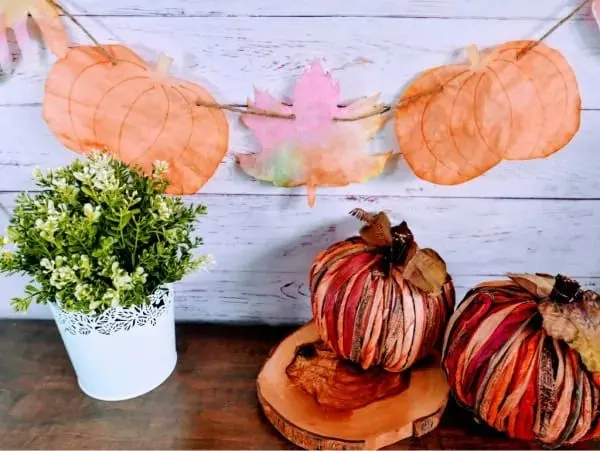 Source: threekidsthreecatsandahusband.com
There's nothing that I love more than curling up with a cup of hot coffee before the fire on a cold autumn evening. Wondering what to do with all those coffee filters, you're going through?
Well, every time you make yourself a fresh pot, save up those filters. Once you dry them out, they're perfectly colored in rustic shades of fall.
Just shape them into pumpkins and leaves and string them up into a garland!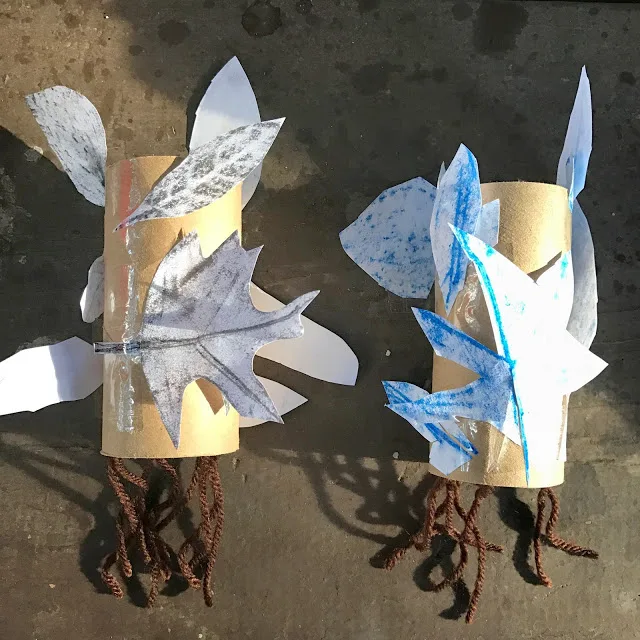 Source: fabeveryday.com
It might seem like quite a mouthful, but trust me, this craft is all kinds of adorable, and I'm absolutely sure that your kid's going to love it! Grab a few empty toilet paper rolls to get started.
The thing about this activity is that it's ideal for when you're herding a bunch of preschoolers on a camping trip. You can just take the most basic supplies, and you're ready to go!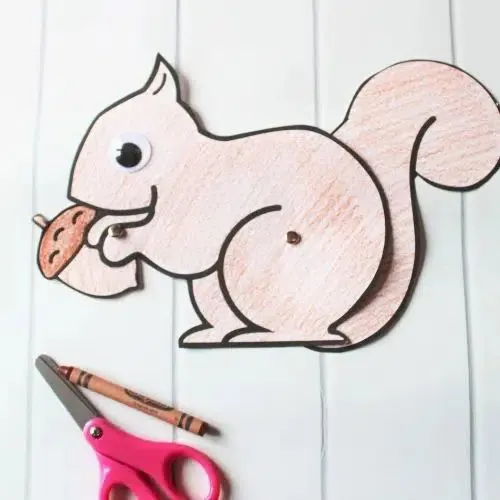 Source: simplyfullofdelight.com
If you're in the market for a quick squirrel craft, then look no further. I bet you and your kids are going to love sitting by the fire, working on a fun activity like this.
You can access and print out the free template to help you along the way. You will also need a few googly eyes, a couple of mini brads(two per squirrel), and some craft essentials.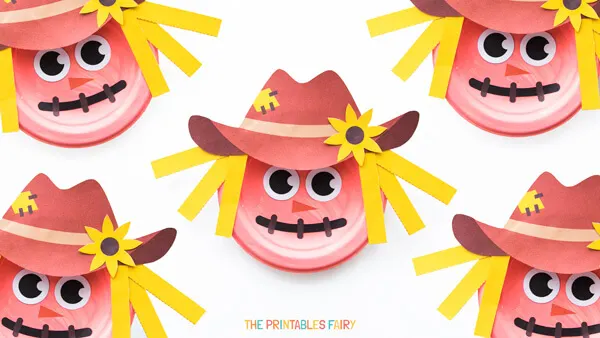 Source: printablesfairy.com
Don't you just love paper plate craft projects? They're super easy and inexpensive, and they require just the most basic supplies, as well.
Take this paper plate scarecrow, for example. It's ideal for Halloween, especially for preschoolers who can't handle too much spookiness.
You can decorate it however you like, as well. So feel free to experiment with different colors and craft items!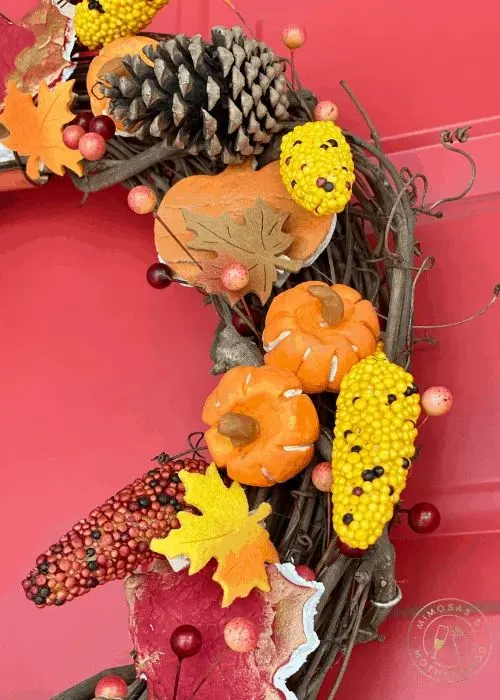 Source: mimosasandmotherhood.com
There's nothing that is quite as welcoming as a lovely wreath hanging on your front door. It's the first thing your visitors will see. So, let's put a personal and unique spin to it and embrace the fall season, too, while you're at it.
This wreath involves working with air-dry clay, which is always fun and messy for younger kids. You can make your clay from scratch, or just go ahead and buy some if you don't want the hassle.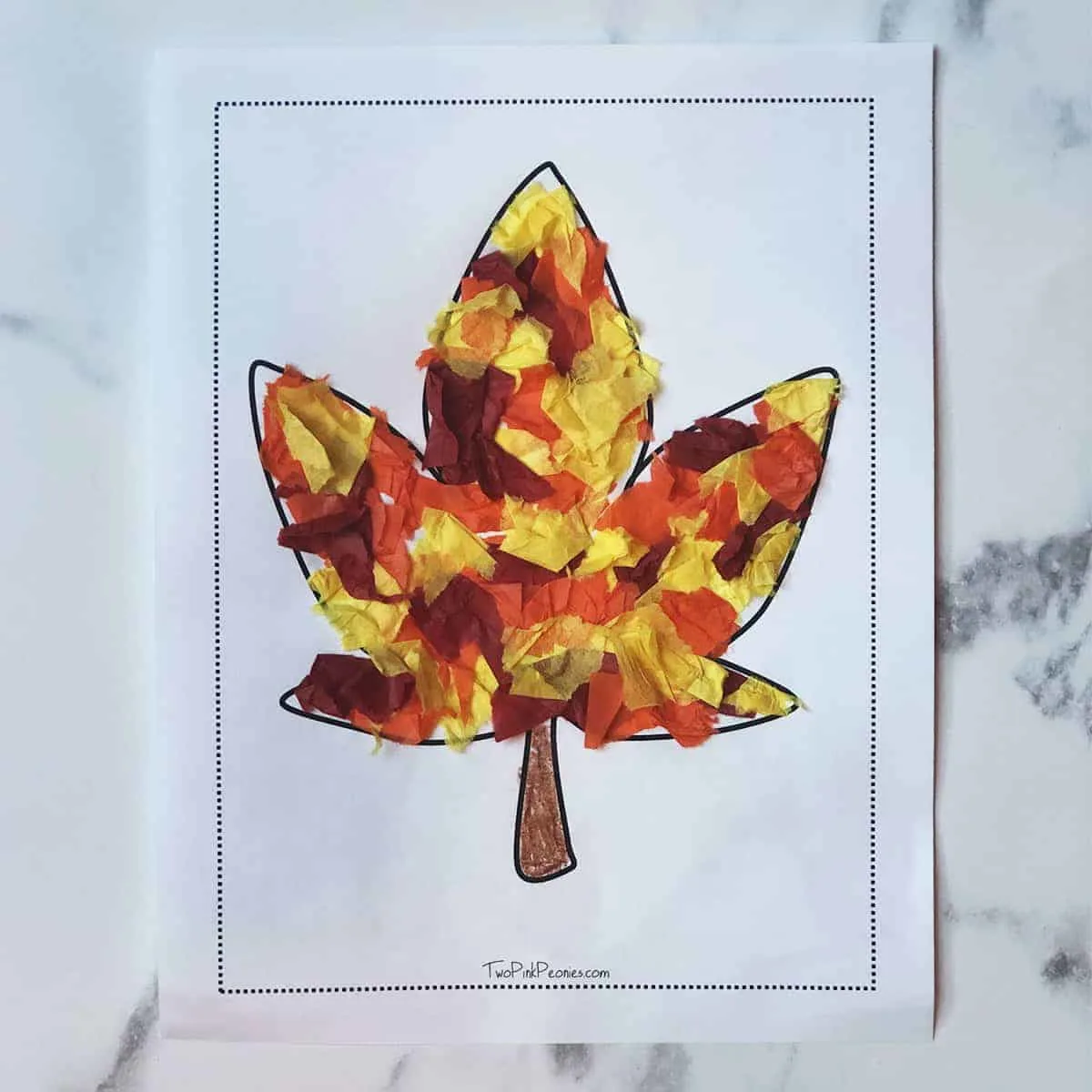 Source: twopinkpeonies.com
This maple leaf project involves a whole lot of tissue paper scrunching, messy and sticky gluing, and oodle of fun. That's an activity that you and your preschooler can totally enjoy at home on a fall evening.
Just remember to have plenty of paper towels or newspapers ready on hand to catch any spills and clean up the mess that's bound to happen.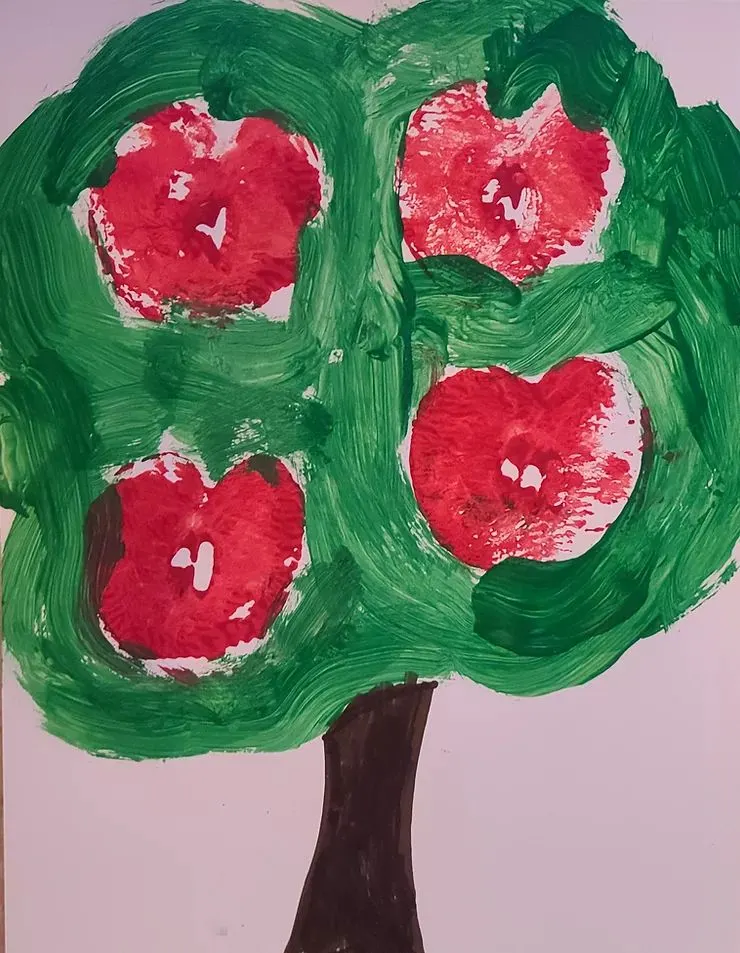 Source: thedragonmama.net
You've probably worked on fruit and vegetable stamps art when you were a kid. Are you ready to pass the baton and share all that this activity has to offer with your own kids?
Well, since it's fall and we're all about embracing everything autumnal, go ahead and slice an apple to use as the stamp. You can use a paper plate as a palette, as well.
Don't forget the paper towels!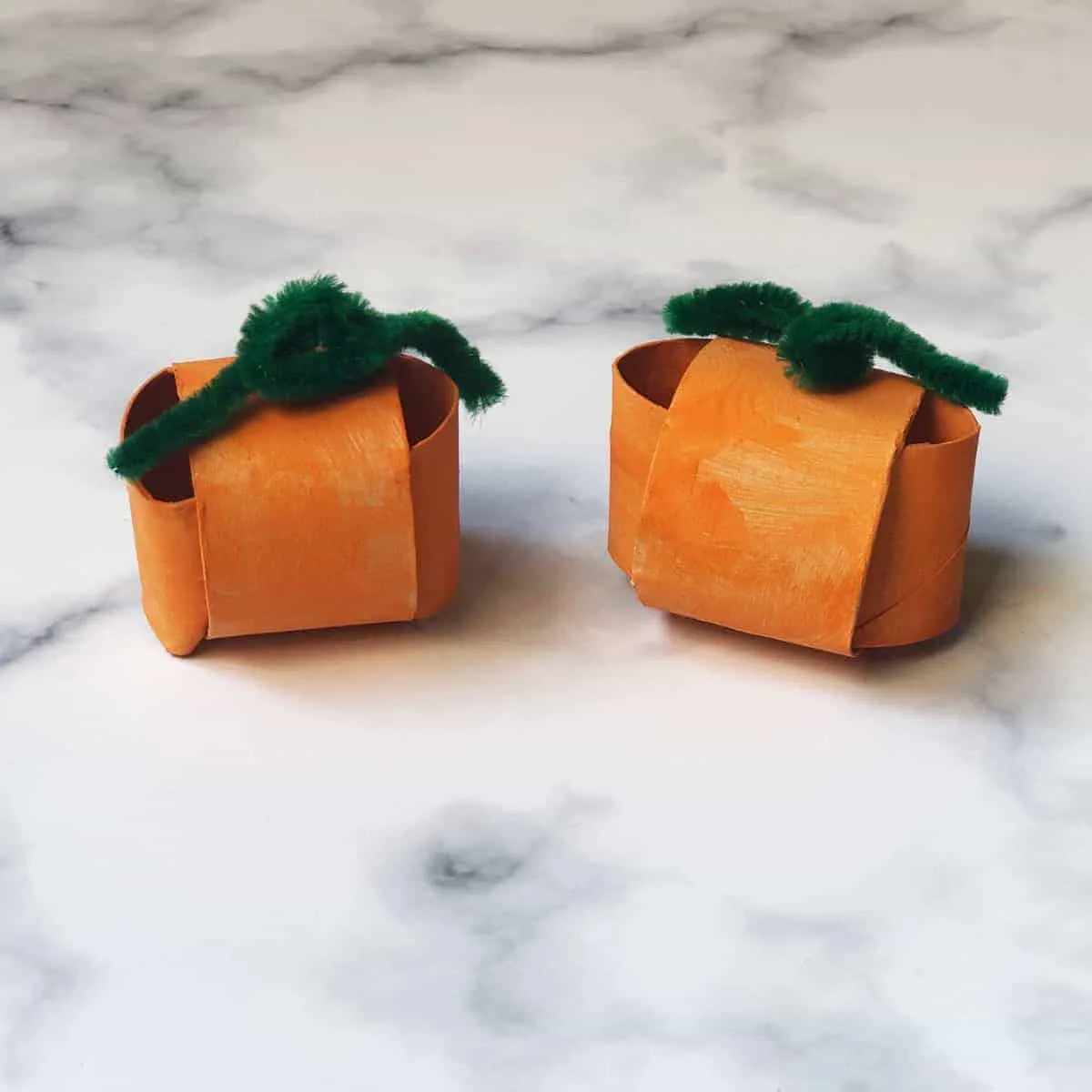 Source: twopinkpeonies.com
There are so many different craft items you can use to make fall pumpkins. The list is pretty much never-ending, but for now, you can try making pumpkins out of paper towel tubes or even toiler paper rolls.
After you've shaped the tube to your specifications, go ahead and paint it orange. You can also top it off with a couple of pipe cleaners to recreate the green tendrils.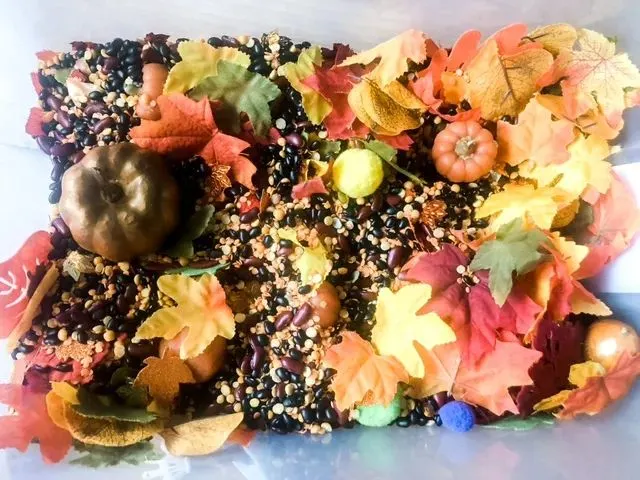 Source: seasidesundays.com
Sensory activities are super important for younger kids. They're at an age where every skill they learn is time-sensitive and adds to their later development.
So to make the best possible use of sensory activities, check out this fall-themed sensory bin. You can even have your kids help you figure out everything that you want to place inside; involving them from the get-go is definitely ideal!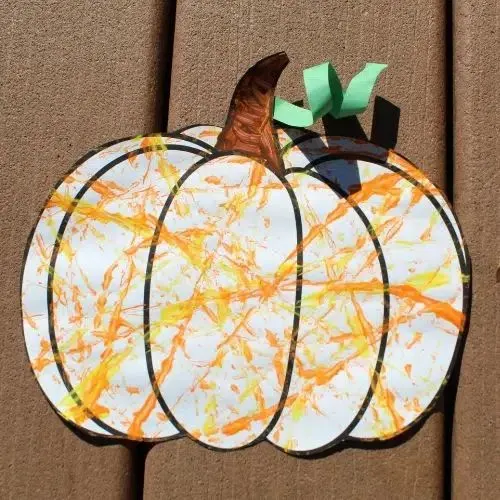 Source: simplyfullofdelight.com
Looking for a creative and fun outlet to help your kid unleash their inner Jackson Pollock? Then check out this pumpkin craft that's a blend of abstract painting and just sheer, unadulterated fun for your pre-k kids.
Go ahead and download, then print the template provided, or draw a big pumpkin yourself if you want to. Then just have your kids let loose—with plenty of paper towels and newspaper laid out around you to catch the spills and splatters.
Source: littleladoo.com
Here's one more scarecrow craft activity that your preschooler might be interested in. It's pretty easy to make and only involves five steps to get you through it.
You can make these scarecrows out of felt—feel free to use up scraps of felt from previous projects, as well as other fabric scraps like burlap, gingham, and jute, to enhance the texture and color of your scarecrows.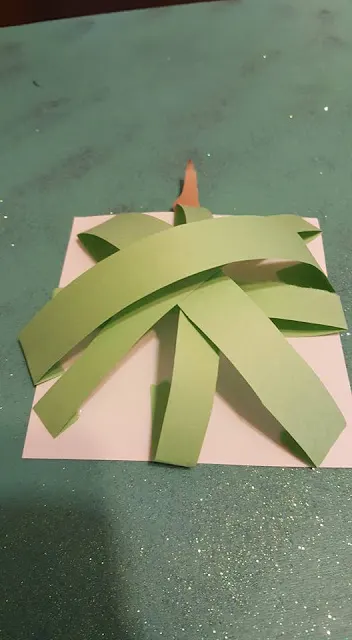 Source: sweetsillysara.com
Apples are definitely a year-round fruit, but they just make a whole lot of sense, especially around the fall months. You have candied apples, apple pies, apple cider, and more to look forward to.
You also have this paper apple that you can make with your preschooler. It's super easy, and quick, and the best part is that you probably already have everything you need right at home.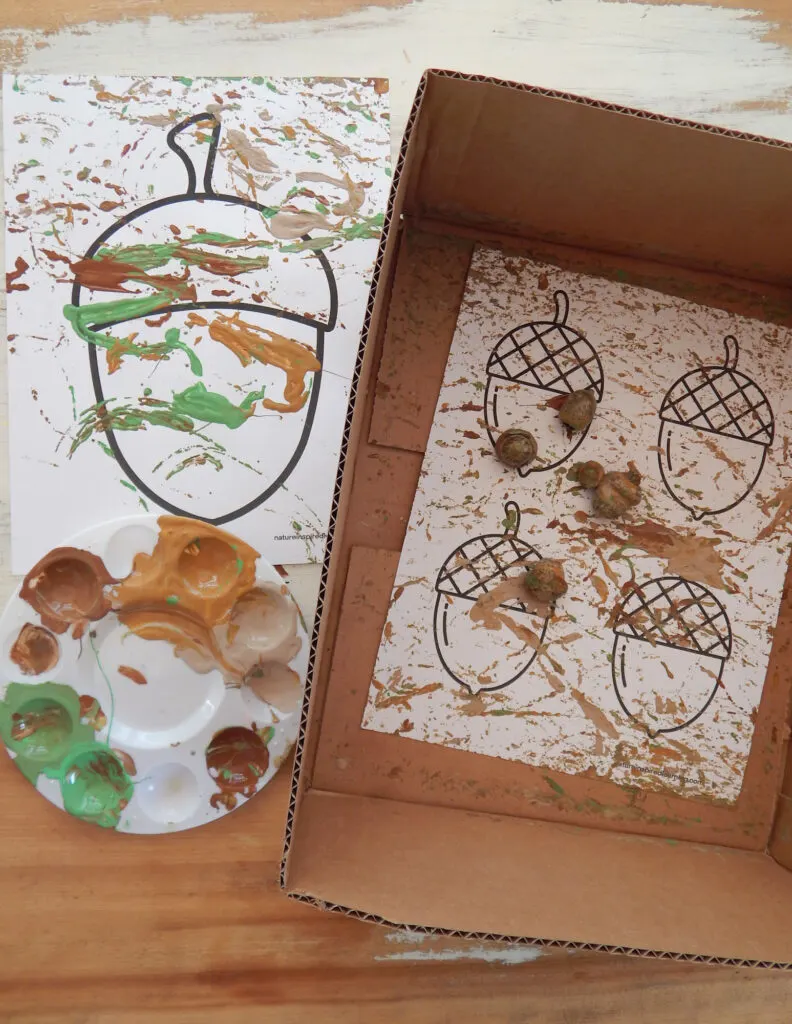 Source: natureinspiredlearning.com
This project calls for another trip outside with your little one. Pull on your boots and get ready for a good romping around the backyard or at the park, collecting acorns for this project.
Or, if you already have a huge stash of acorns just sitting around your home, then now's the chance to use them all up. Grab a cardboard box and work inside it to manage the paint splatters and mess that's bound to ensue.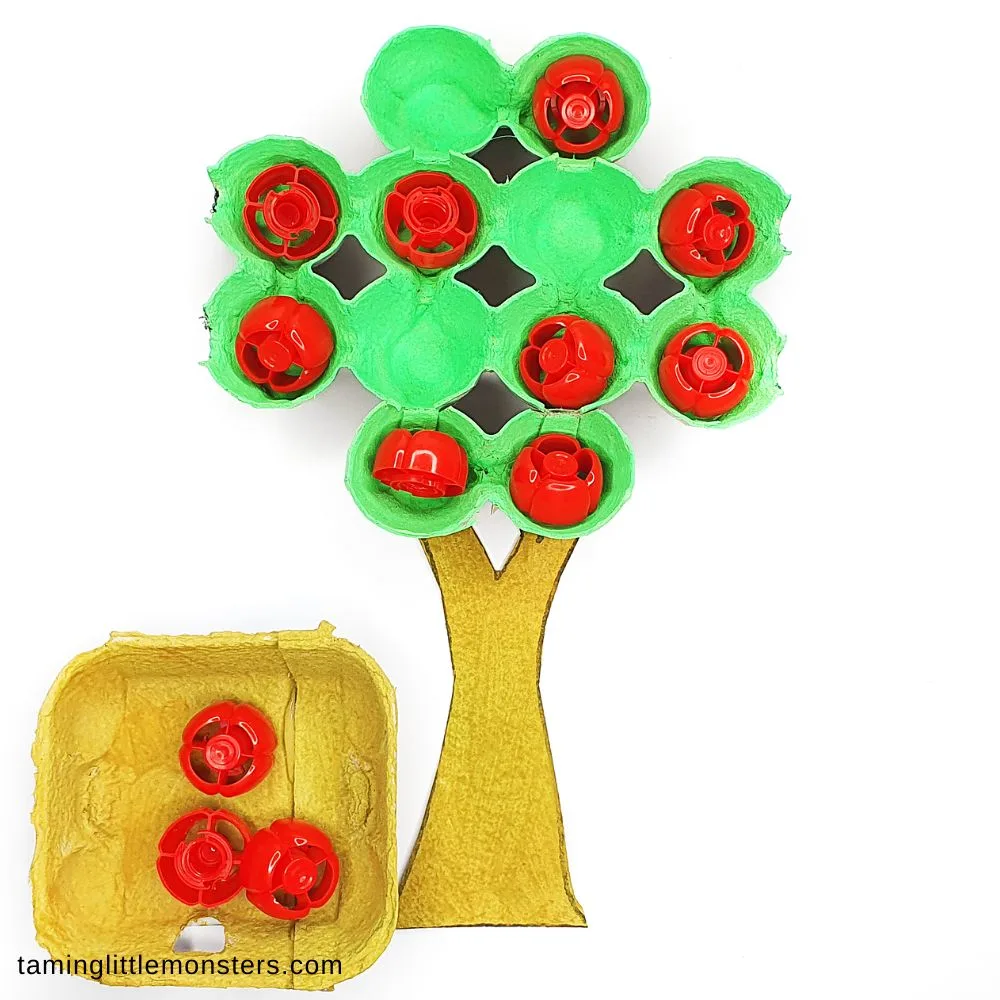 Source: taminglittlemonsters.com
The next time you make eggs for breakfast, go ahead and save up those egg cartons. You're going to need them for this next project!
You're going to make this pretty egg carton apple tree. This is just the kind of activity that your little kids are bound to enjoy on a cold and chilly fall evening, sitting inside by the fire!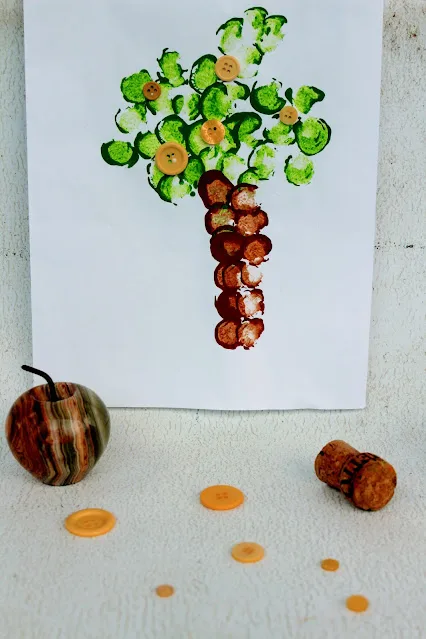 Source: sweetsillysara.com
How about another hour or two of stamp art? You can gather all the supplies you'll need for this project and sit your kids down by the fire with cookies and milk.
You can use wine corks as the stamp, of course. Grab some bottles of brown and green paint, a paper plate or two to help you mix colors, and finally, some white cardstock to paint on.
Don't forget to keep paper towels ready!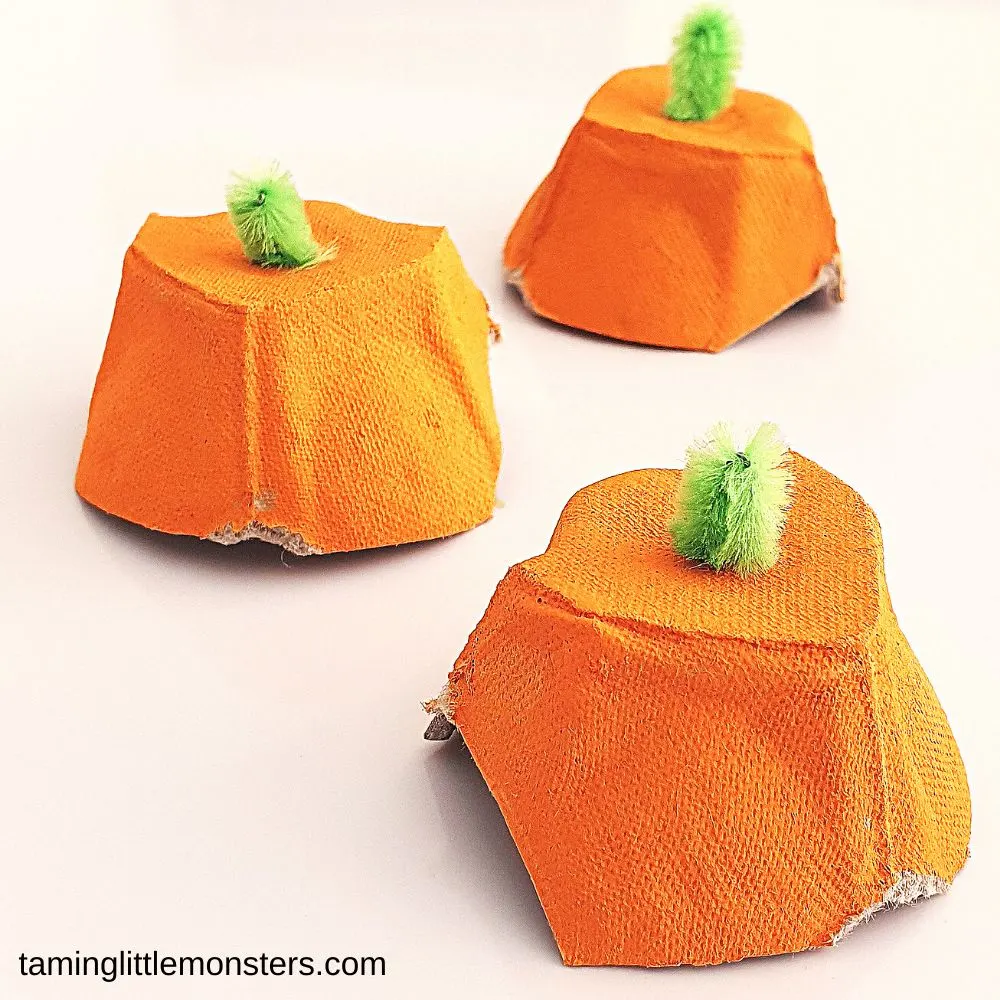 Source: taminglittlemonsters.com
Here's yet another way for you to make pumpkins, this time using empty egg cartons. You probably already have everything you need for this activity, so go ahead and sit yourself and your kids down.
Once you've painted the egg cartons the right shade of orange, go ahead and allow it to dry before you fix the pipe cleaner on top of the stem!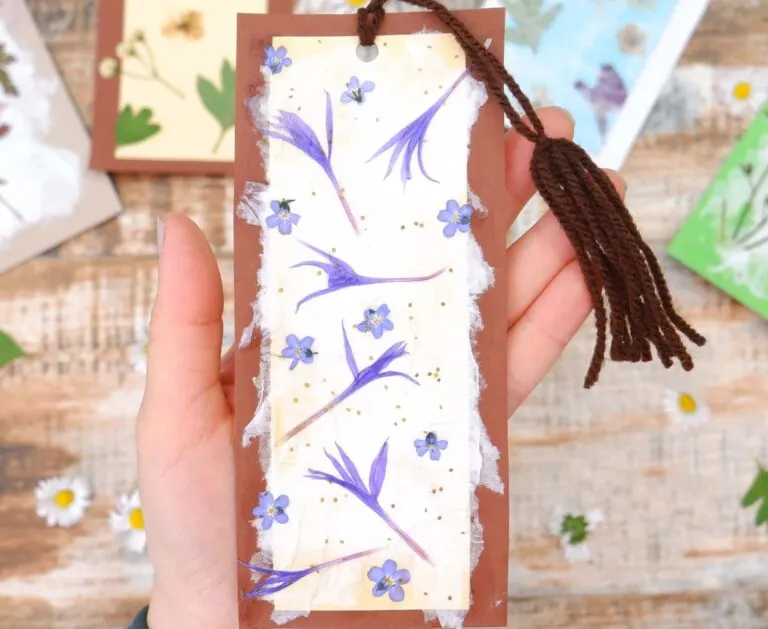 Source: liltigers.net
The art of pressing flowers is slowly dwindling, and that's just a shame. So let's keep the tradition and art alive, and teach our kids the joys of pressing flowers.
You can use them in so many different craft projects, but for now, go ahead and make a bookmark—or a dozen—using pressed flowers to jazz it up!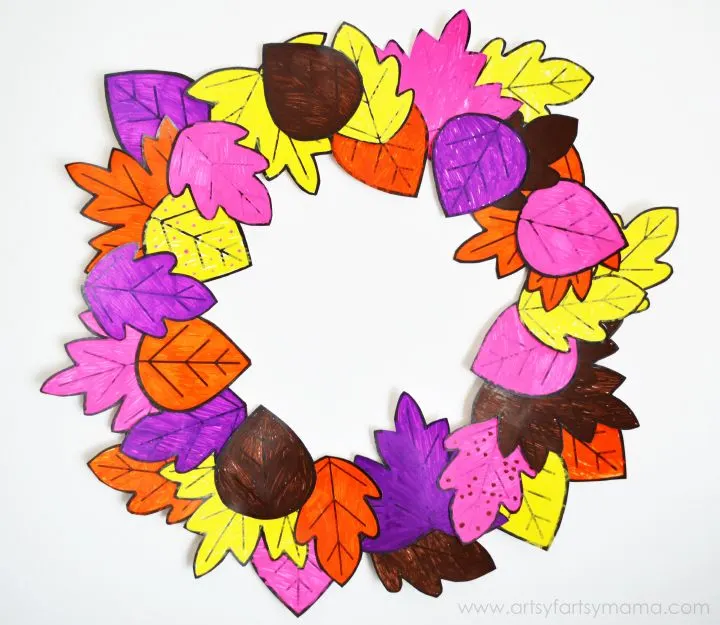 Source: artsyfartsymama.com
Making a fall wreath with your kids can help them get into the seasonal mood. They can hang this wreath up on their door or inside their rooms above their work desk.
Since it's effectively a printable template, just download and print it up for your kids to color and decorate it!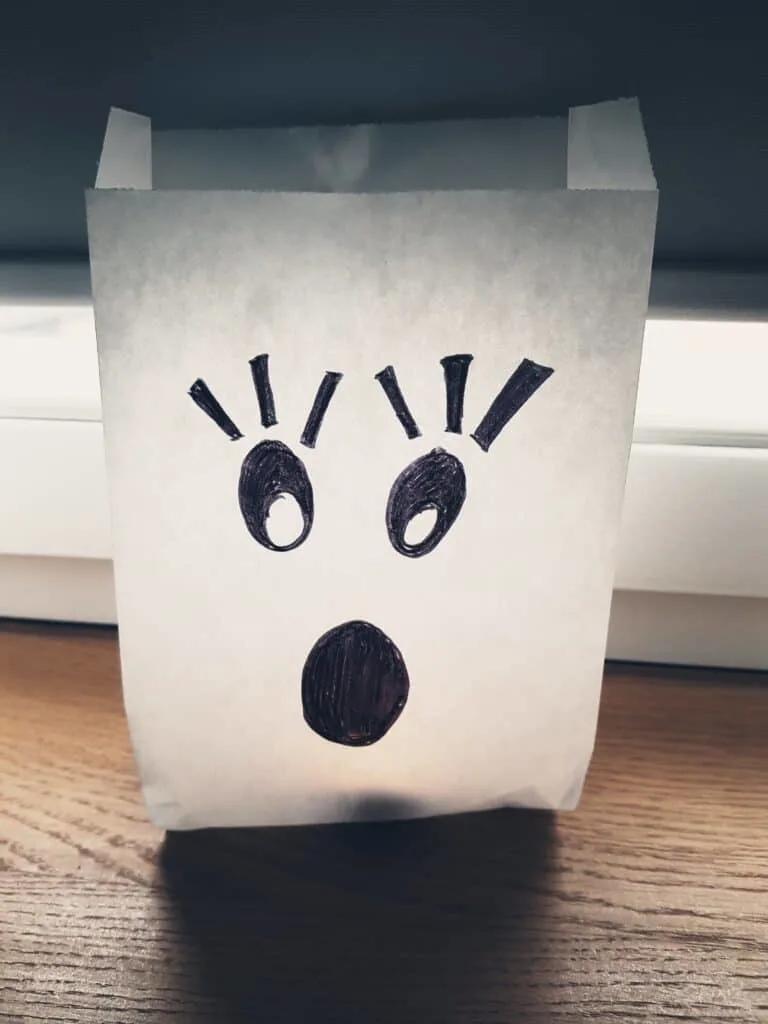 Source: liltigers.net
Paper luminaries are easy to make, but they're super beautiful to look at. This Halloween, why don't you set aside some time after carving pumpkins to make a couple of cute ghost luminaries?
I bet they'd look great on the windows or up on the mantel.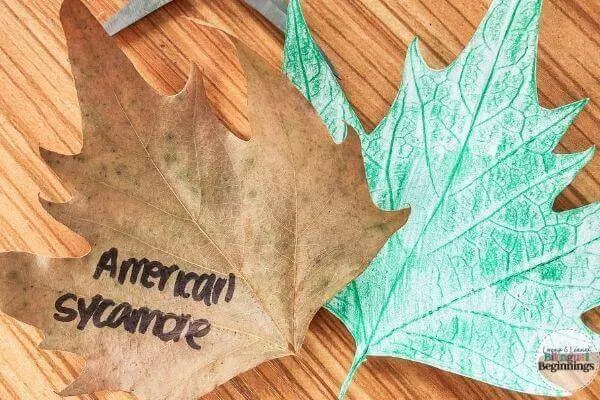 Source: lorenaylennox.com
This leaf imprint activity can help build fine motor skills for toddlers and preschoolers. It's the perfect blend of both indoor and outdoor activities: you can have your kids go out and pick out leaves and then come inside to work on the imprint.
Don't forget to stock up on crayons, too!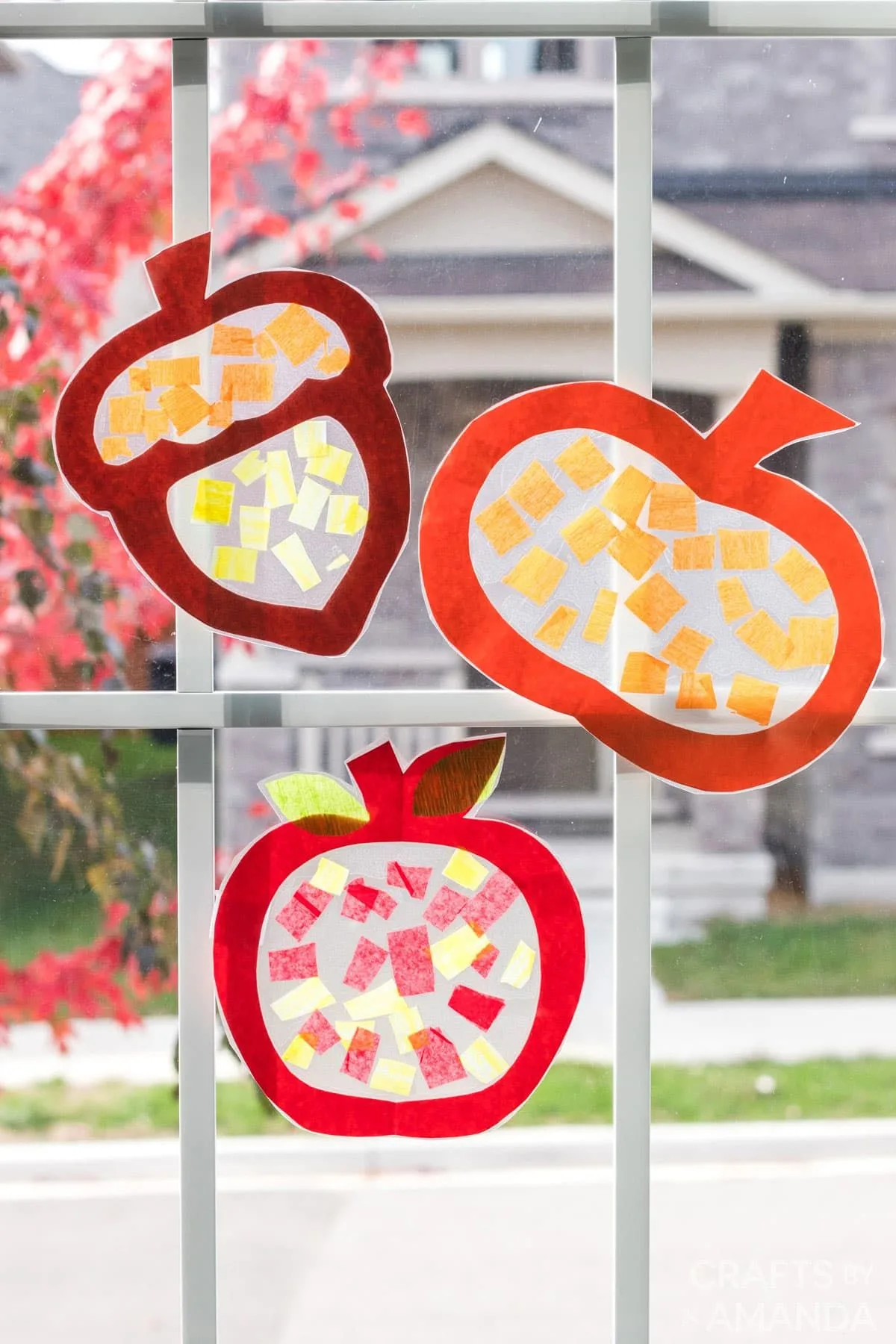 Source: craftsbyamanda.com
There's nothing that can quite beat the sight of the sun catching the colors and shapes of a suncatcher. This fall season, you can make a whole series of fall-themed sun catchers.
Start off by cutting small bits of colored paper. You can use this opportunity to help your kid learn how to cut paper and tissues.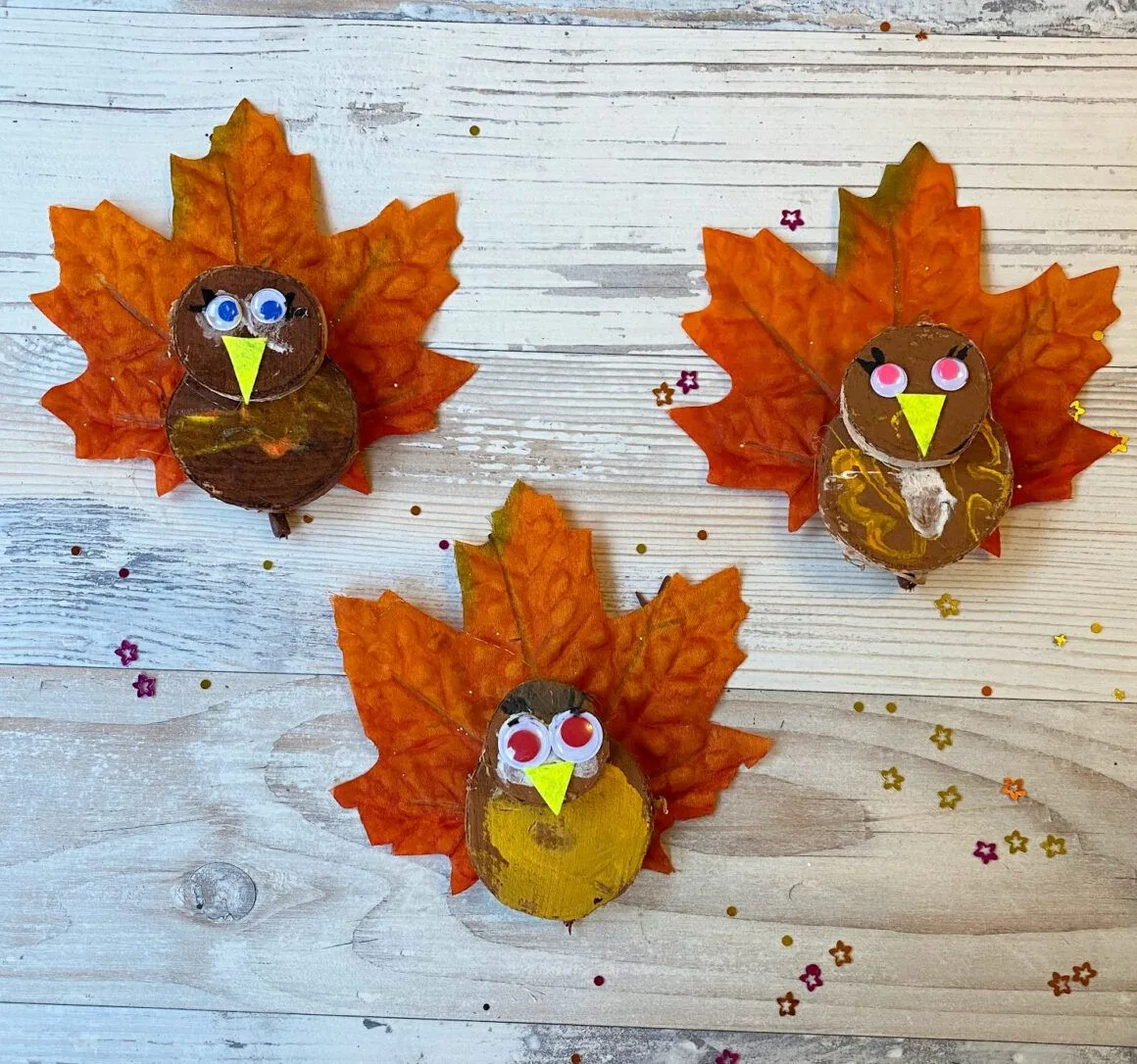 Source: champagneandsugarplums.com
No fall craft activities list is complete with something turkey-related to remind you of Thanksgiving. Your child can enjoy a pleasant afternoon with you making these turkeys from scratch.
Add a couple of googly eyes to finish your turkeys off!