Organize small items with these fun organizing hacks. They're simple and will keep little things neat and in the right place.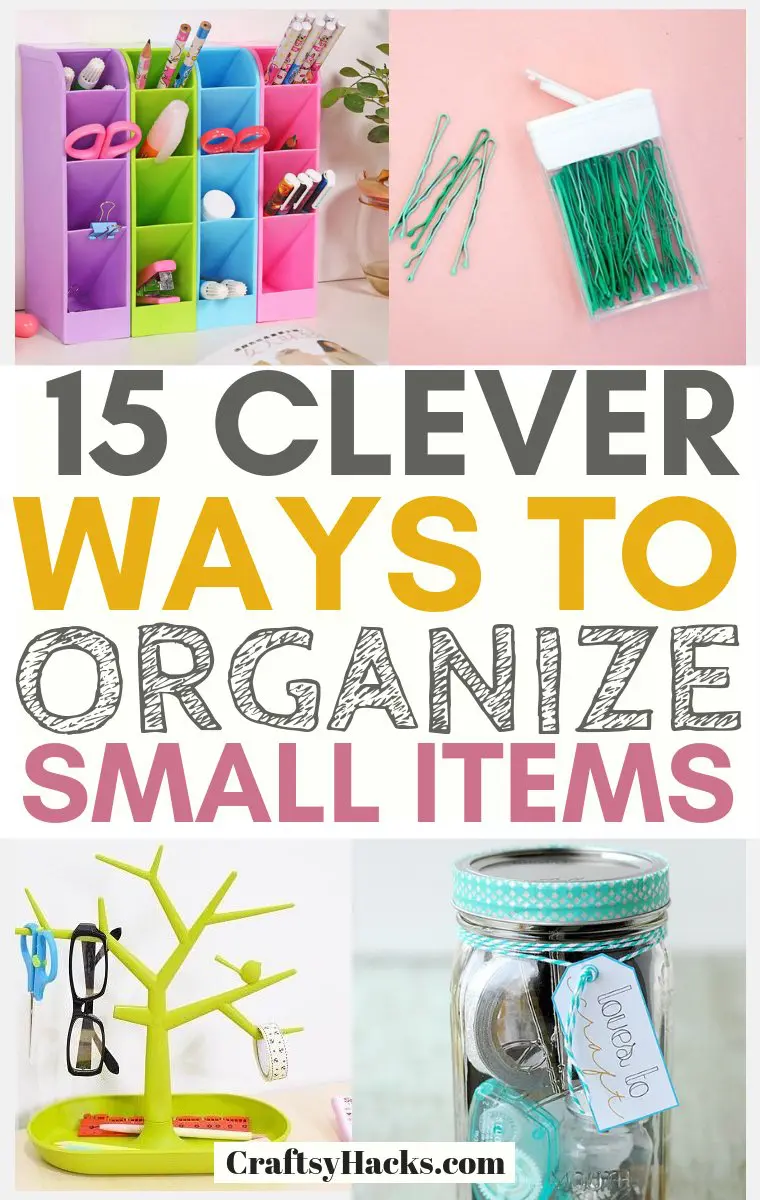 What's the biggest dilemma we all face when it comes to home décor?
We've all got a massive collection of tiny little things (stuff you probably won't need but just in case). It ends up making our home look so disorganized!
But let's be real, even though we're not exactly reaching for this stuff anytime soon – when you know a couple of great organization hacks, there's really no need to toss anything out.
Looking for a way to hold onto all the stuff you might need one day… minus the clutter? Here are 15 super creative ways to organize small items around your house!
Credit: cnet.com
We all know how frustrating it is when you can't seem to find that one thing you swear you just saw a minute ago! You know, bobby pins, tweezers… all that fun stuff that gets sucked into the imaginary black hole at home.
Here's a simple organization hack to help you keep track of all the small stuff. It's life-changing.
All you need to do is grab yourself a magnetic knife stripe and install it to either any empty wall space or even inside your bathroom drawer.
For this DIY project, I highly recommend grabbing a stainless steel magnetic knife bar like the one you can find here. It doesn't take up too much space and it looks incredibly sleek!
This is something you could use to organize the kitchen too!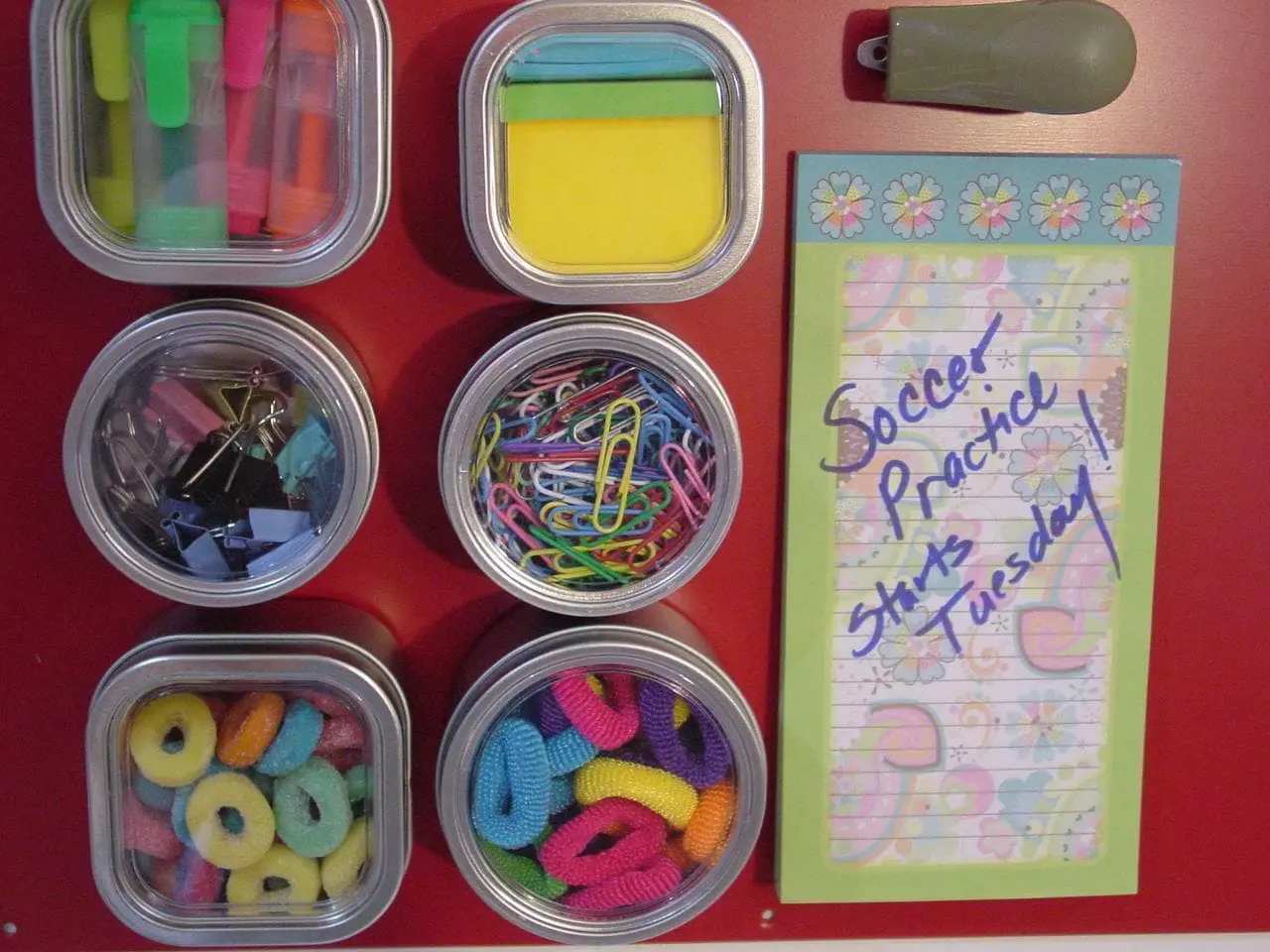 Credit: Ebay
Looking for an easy way to maximize storage space in your home? Magnetic tins work really well for storing smaller items around the house.
Freeing up some space in your drawers while getting rid of all the clutter on our tabletops! I love using magnetic spice tins like these ones here to organize all the tiny stuff that makes my drawers look messy!
So, these are definitely worth a try!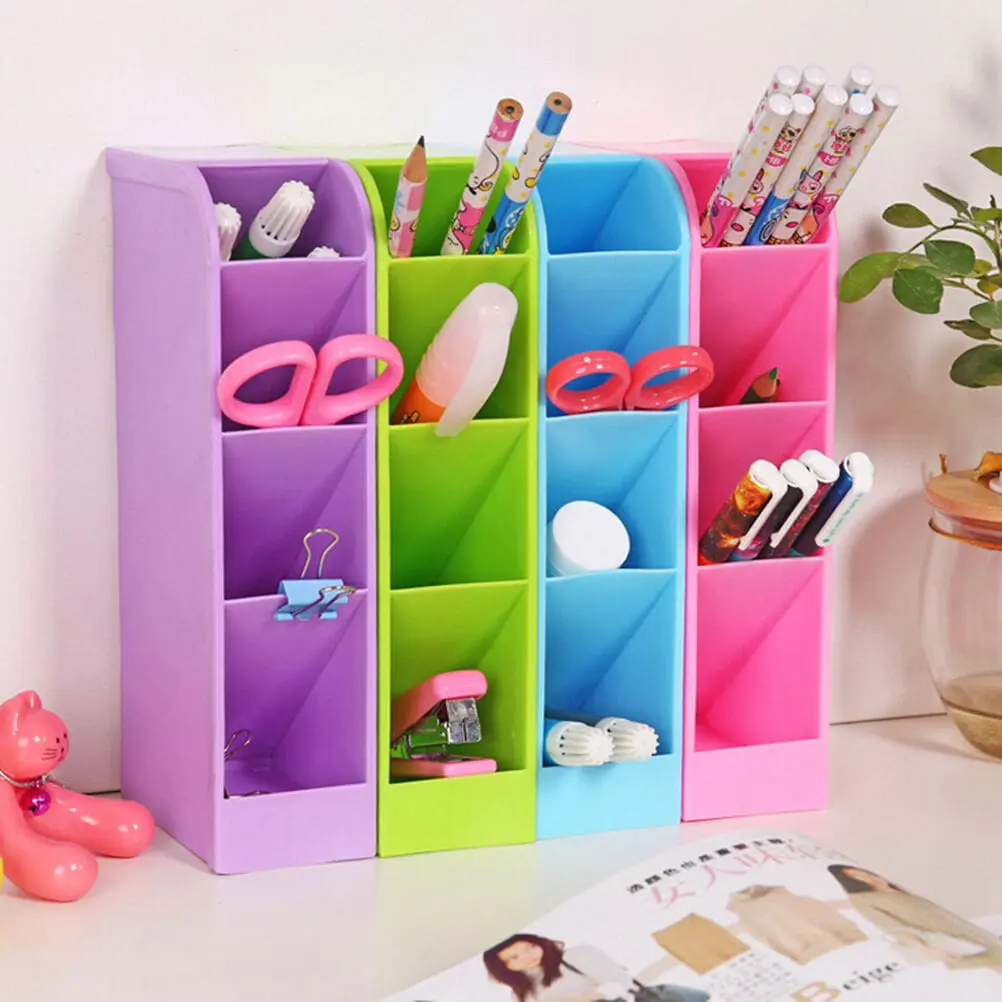 Credit: Ebay
Isn't it such a great feeling when you need something and you KNOW exactly where it is? Here's a simple organization hack to help you upgrade your entire home office situation.
Use a clear plastic storage box to organize your stationery and any other office supplies. I love using plastic organizers that are meant for makeup storage.
This organizer here is nice and sturdy, so definitely worth a try. It's great for organizing beauty products too.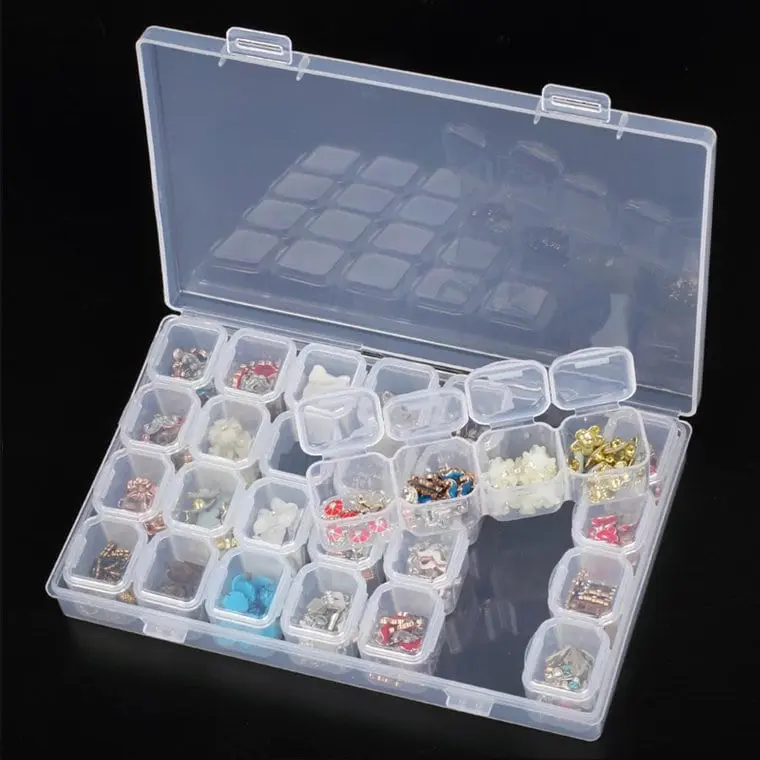 Credit: Walmart
Don't you just hate it when you can't find that one piece of jewelry that would complete your entire outfit?
Instead of spending a ton of money on expensive jewelry boxes or fancy display trays, just use a plastic container to organize all your accessories – the type of containers that we usually use to store beads or craft supplies.
I highly recommend getting a plastic organizer box like the one here. It comes with removable dividers which makes it super easy to adjust the size of the compartments!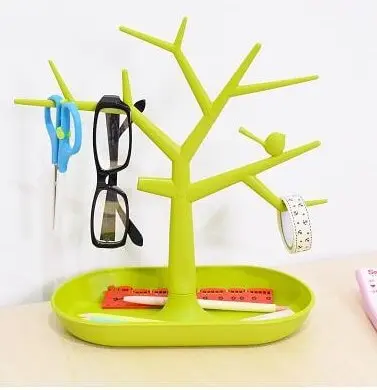 Credit: cozzoo.com
Always looking for your glasses? Can't seem to remember where you set down your keys?
Same here… well, until I found this awesome organization hack to keep all the things that I'm always reaching for in one place!
Instead of just leaving them in random spots around the house, just make a home for them with an elegant display tray. This is also a great way to spice up an empty tabletop.
A silver tree stand like the one you can find here is the perfect addition to any tabletop. I love the simplicity and elegance of this stand!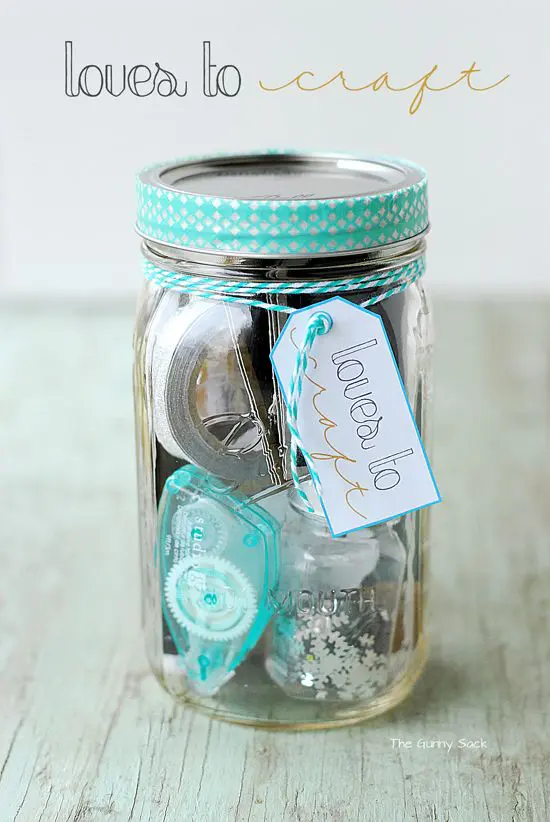 Credit: Pinterest
Mason jars are truly the ultimate staple item for any DIY enthusiast. I love them.
They're great for everything. From storing smaller items around the house to becoming a DIY vintage-inspired piece for the home décor. There's a ton you can do with mason jars – some of it includes organizing your pantry at home.
Upgrade your entire storage situation by decorating a mason jar with some pretty ribbon and using it to store the smaller items around your house.
I highly recommend purchasing them in bulk here, because you can get a bunch of mason jars for a great price!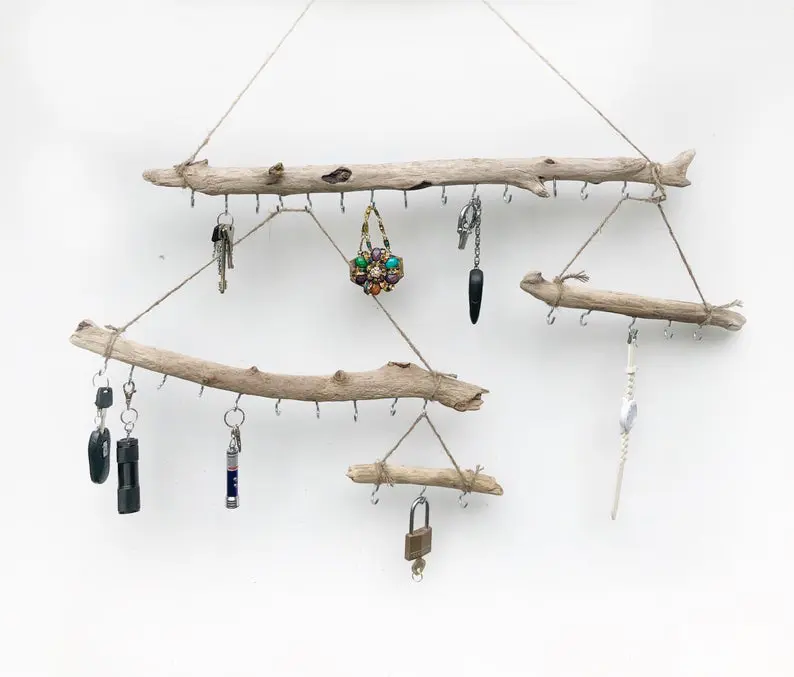 Credit: Etsy.com
This is the ultimate organization hack for someone who's hoping to maximize storage space while taking their home décor situation to the next level.
Adding a driftwood jewelry organizer to any empty wall space is a great way to add some farmhouse-style vibes to your home décor. Not to mention, it also helps get rid of all the clutter in your drawers and on your tabletop.
The best part about this organization idea is that you have the option of purchasing an organizer online. Also, you can easily construct your own out a couple of items you can get your hands on from the local dollar store!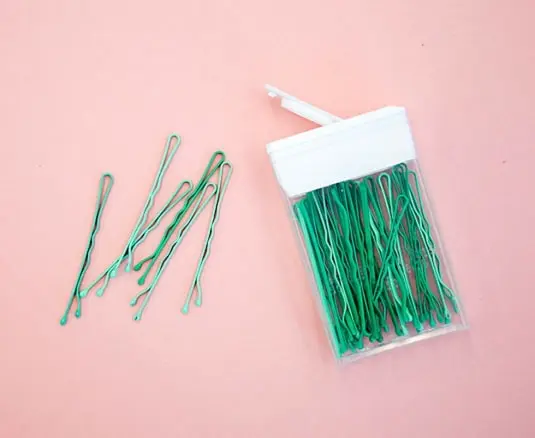 Source: velvet.by
We all have this problem. You buy a pack of bobby pins and a couple of months in, you can't find a single one!
This is incredibly frustrating – aside from not having a bobby pin to finish up the super cute 'do you envisioned, the cost of constantly repurchasing packs of bobby pins can add up!
The next time you finish a box of mints, don't toss the container out. Instead of leaving your bobby pins all over the place, store them in an empty mint container!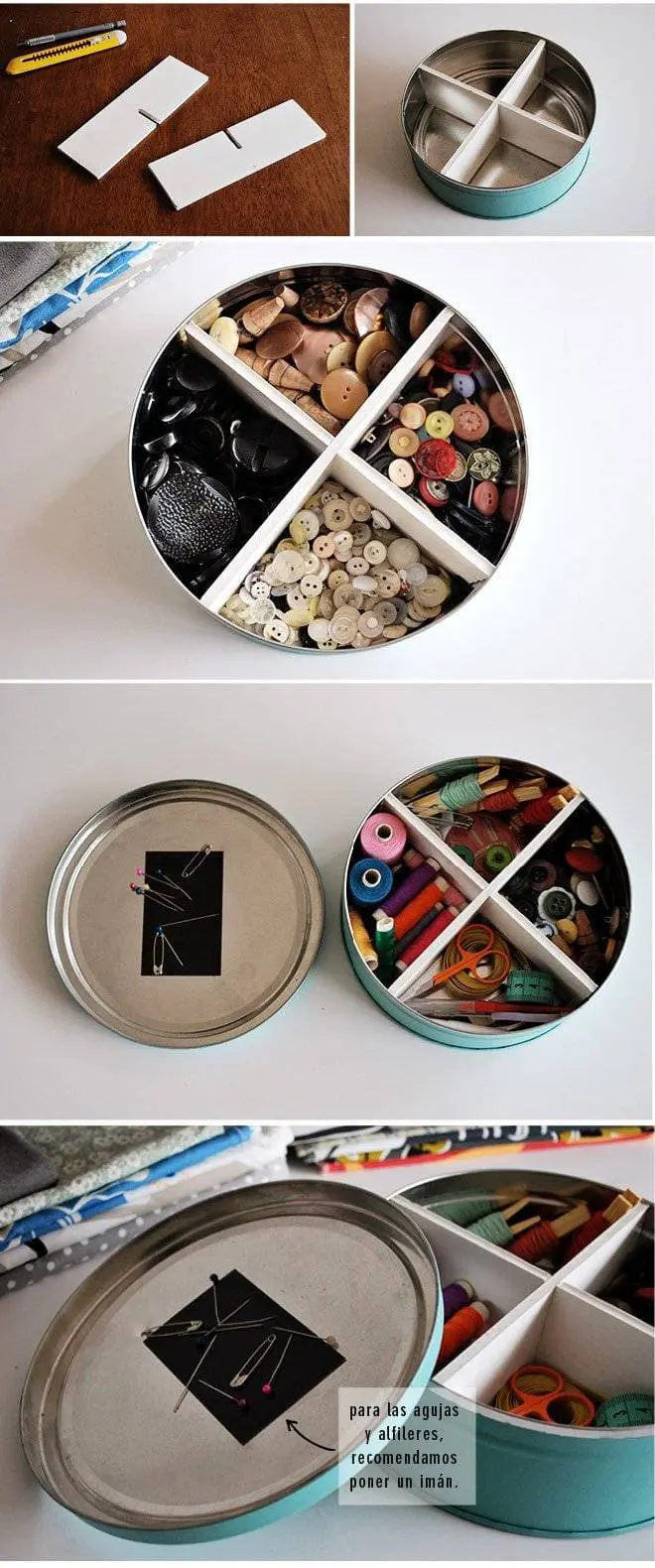 Credit: nuevamujer.com
Need a new storage container? Don't really want to spend any money?
Just make your own storage container out of a tin box! Chances are you already have one lying around the house from your snack supply.
When it comes to constructing your own storage container, you can get super creative by making dividers out of cardboard, wood, plastic… you name it. But that's not it.
Take that container to the next level by adding a magnetic strip to the lid! Here is a flexible magnetic strip for a relatively low price.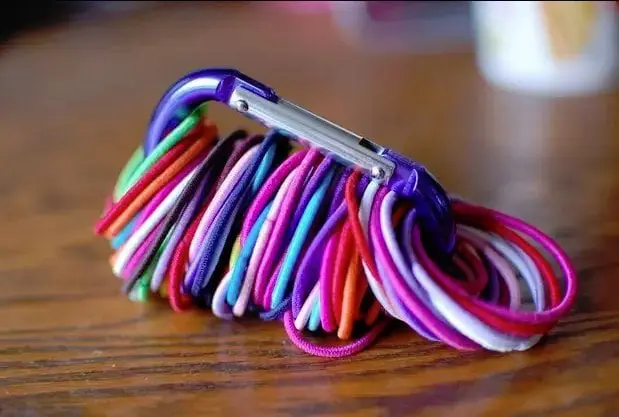 Credit: Buzzfeed.com
With the latest hair scrunchie craze, it's about time for us to start thinking about upgrading our storage situation to include hair accessories! Instead of leaving your scrunchies and hair elastics all over the place – just keep them together with a keyring.
This creative organization hack really tops the list as one of the easiest but most life-changing organization hacks out there! You can get a set of silver keyrings for a super inexpensive price over here.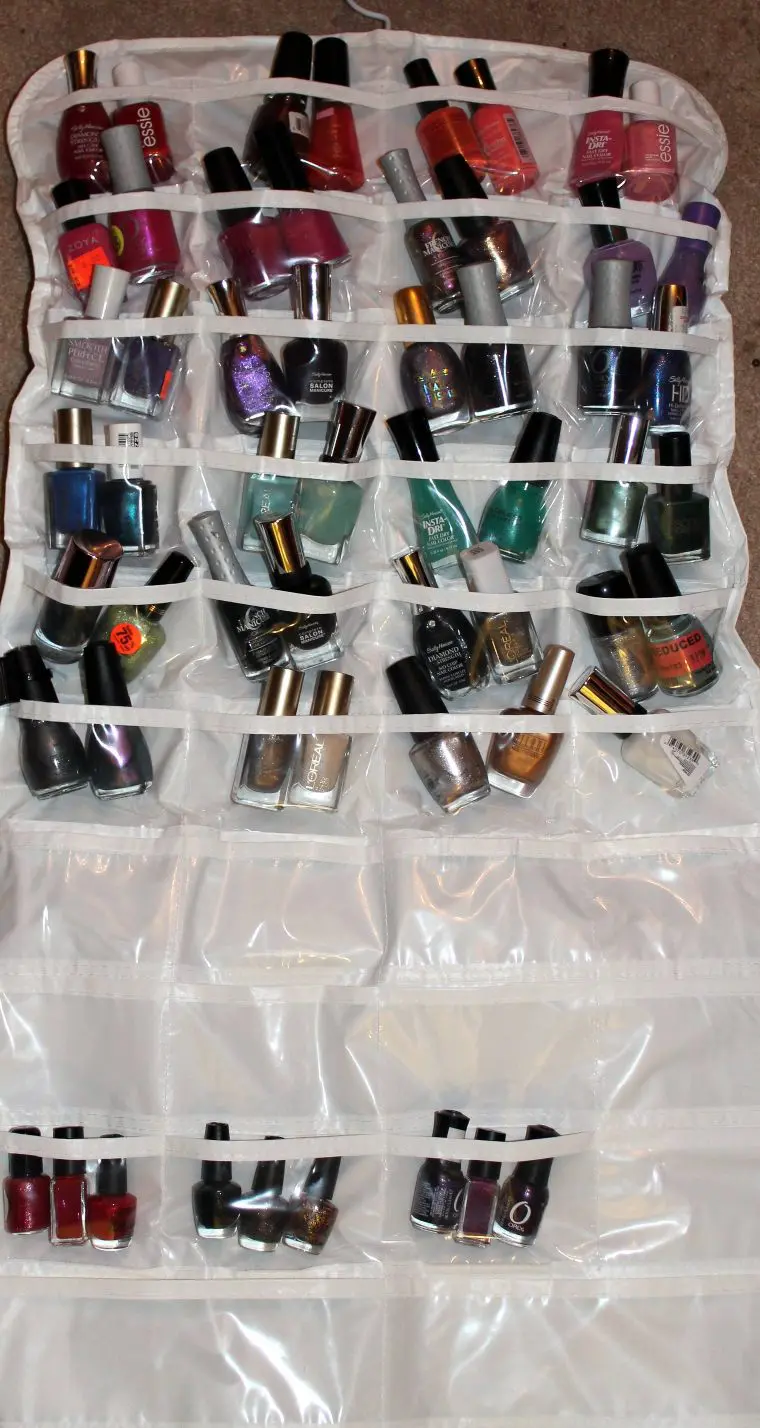 Credit: Imgur
Anyone else here got a serious nail polish addiction? But I totally get it…
How can you resist when they keep coming out with the cutest colors! But the thing is, a massive nail polish collection can take up quite a bit of space in your drawers.
Here's a great way to store all your nail polish without sacrificing any drawer space. Use a clear over-the-door shoe holder to store your nail polish!
To maximize storage space around my home, I love using clear holders just like the style you can find here. Great for organizing closets as well!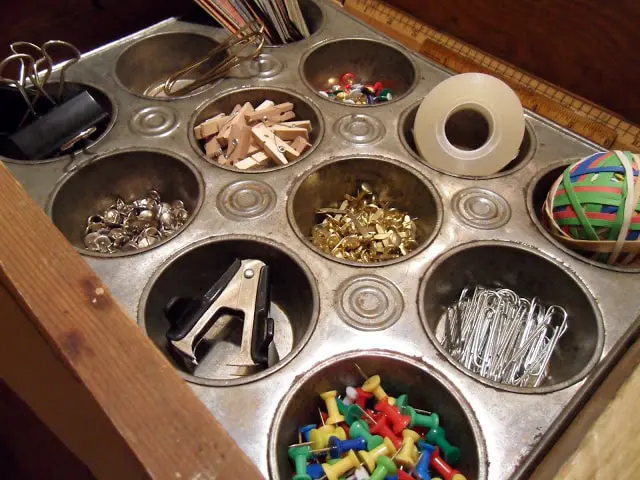 Credit: blogspot.com
Here's the real question: How do you organize your drawers without spending a ton of money on tiny little containers?
This is the ultimate organization hack for the person who loves to make something out of nothing!
Instead of actually buying containers to create compartments in your drawers, just use old supplies that don't really serve much of a purpose in your kitchen anymore.
For instance, insert a muffin tin into your drawer to create small compartments. Use the lid from an old butter dish to hold tags or small scraps of paper.
Use small bowls or coffee cups to organize smaller items – the possibilities are endless!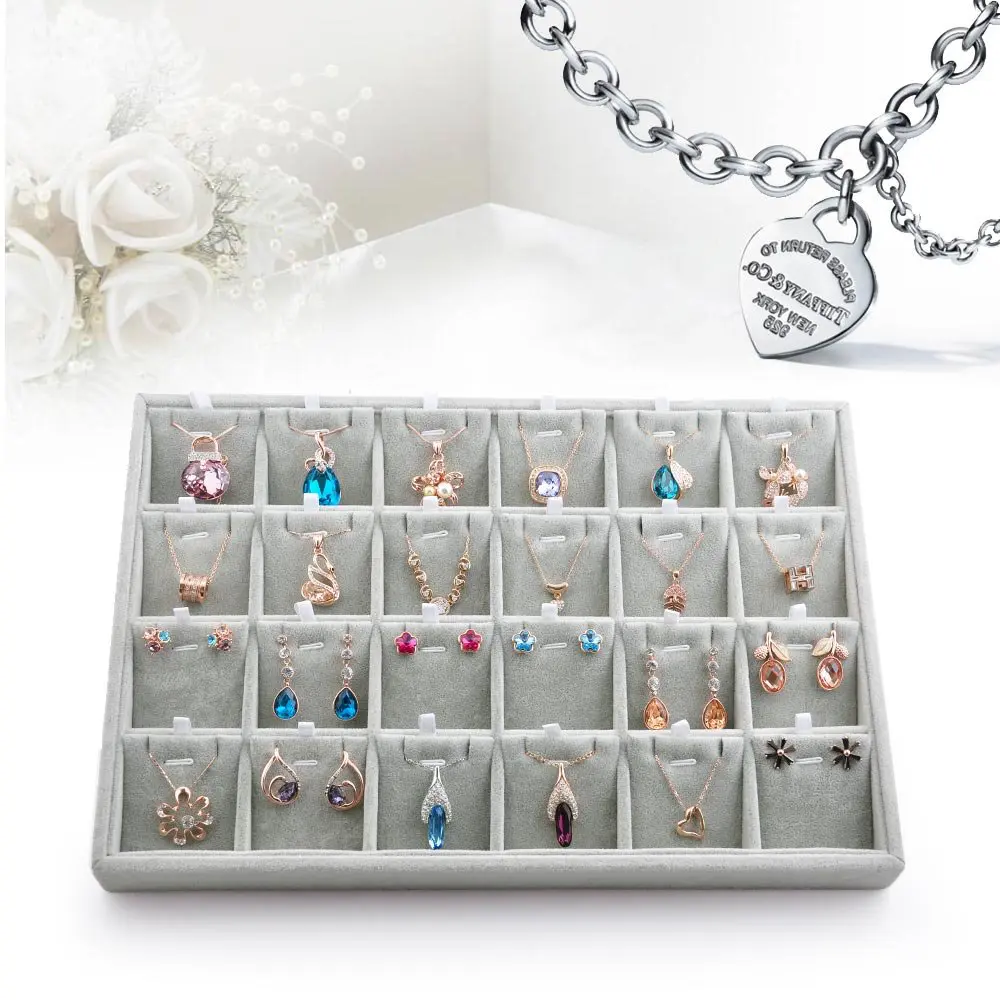 Credit: Amazon
Looking for a simple way to display your favorite accessories? Keep everything in one place with a velvet display tray.
This is one of the best ways to display all your smaller pieces of jewelry and just to make sure that you know exactly where everything is! These trays are great for organizing!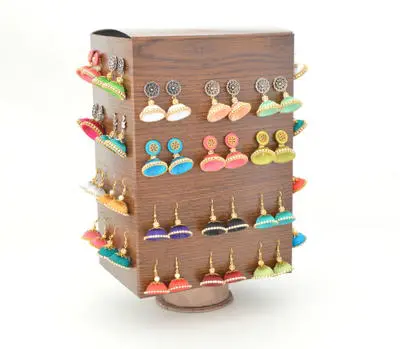 Credit: favecrafts.com
This is the ultimate organization hack for the DIY enthusiast!
Forget about spending money on a jewelry box or display tray, because you can easily construct your own jewelry organizer out of a cereal box and a couple of other items you can find at your local dollar store.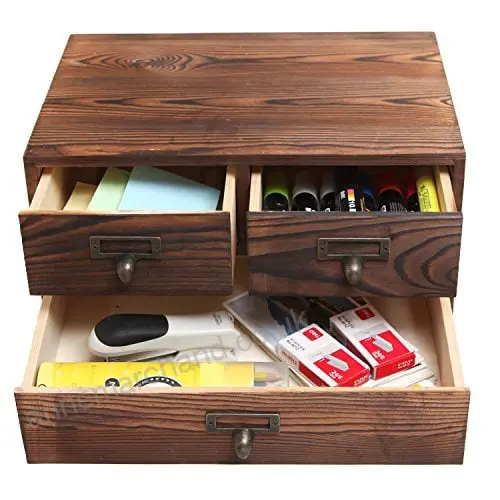 Credit: annemarchand.co.uk
Looking for a simple way to free up some space in your drawers? Just grab yourself a storage box with tiny compartments to organize all the smaller items around your home.
Aside from increased storage space, a rustic wood finish storage box is the perfect addition to any empty tabletop.