Looking for a perfect college graduation gift for him? Look no further! This little gift guide will give you plenty of inspiration.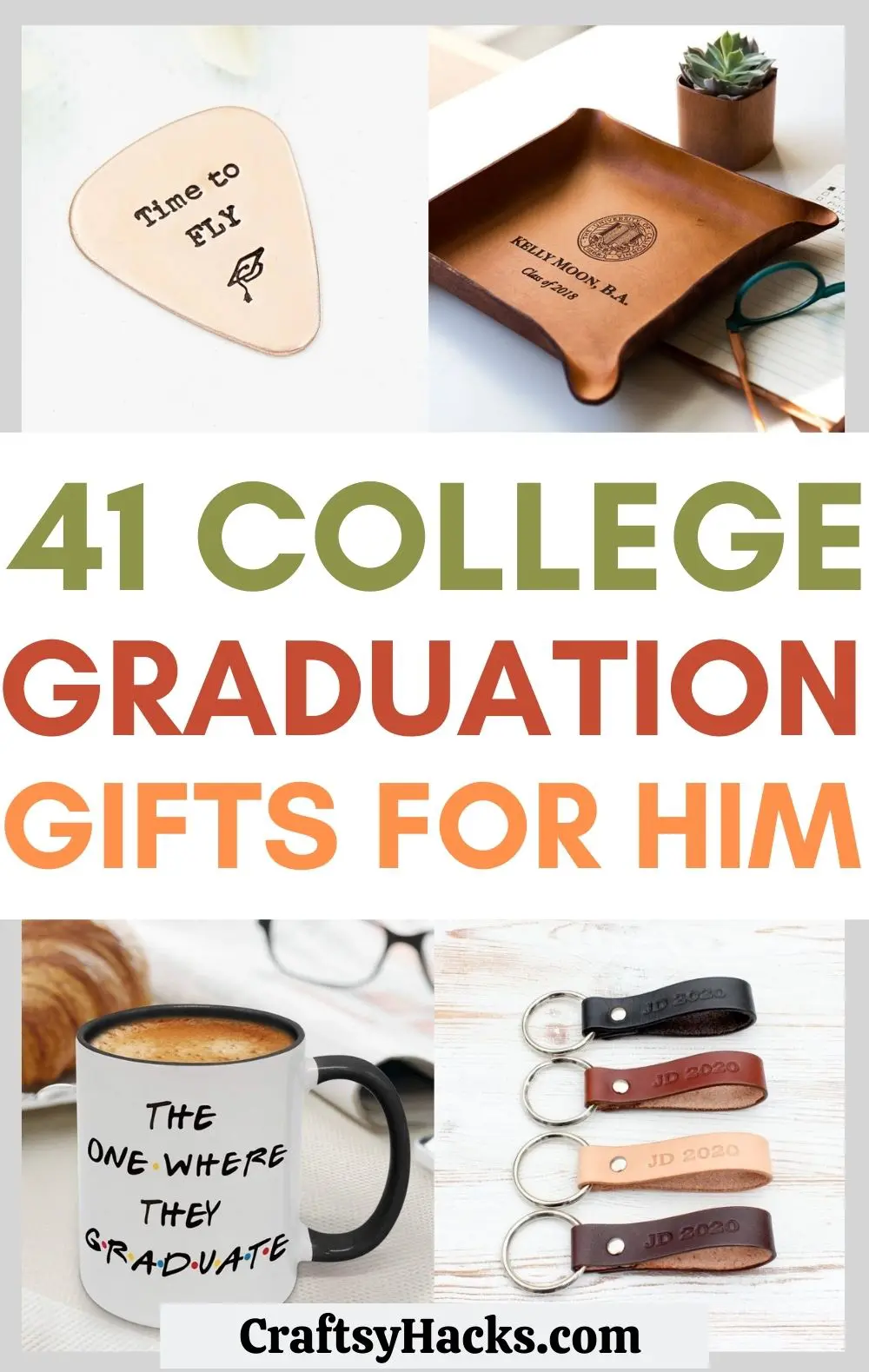 Graduation is a special moment for anyone! It's a symbol of their achievement, a reward for all their hard work, and a chance to congratulate themselves on many years spent in a stressful haze.
If you're searching for the perfect graduation gift, it can feel like a daunting task. After all, choosing the right thing to celebrate his momentous achievement constitutes a lot of pressure!
Not to worry, this list is full of forty-one awesome ideas to congratulate him on such an incredible milestone. While everyone is different, each of these ideas will work for someone starting a new stage in life.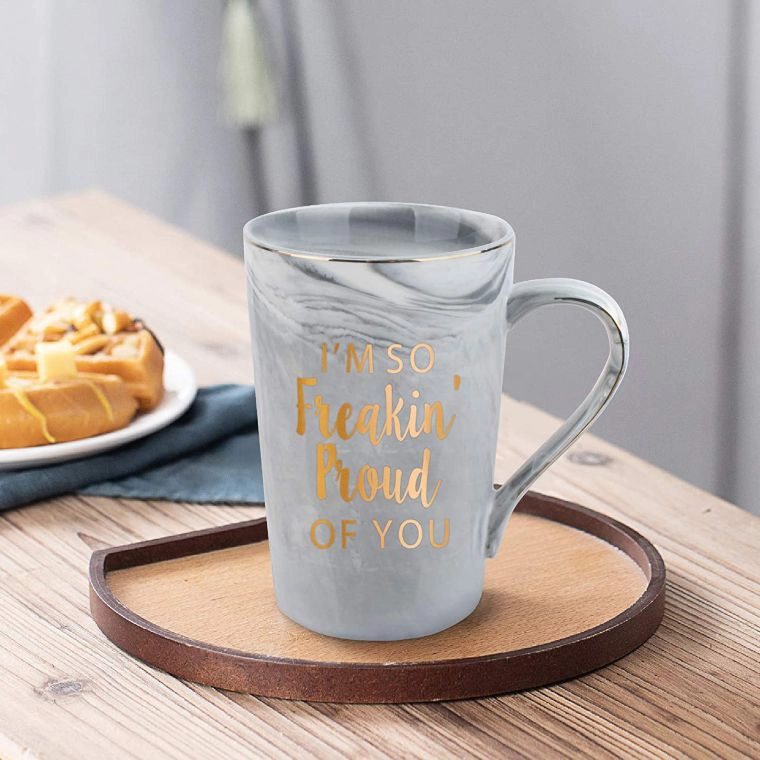 Credit: Amazon
College students are – as we all know – surgically attached to any form of caffeine. After staring down into mug after mug of coffee for years, this mug's message will be a welcome break from stress.
In other words, you can tell him how proud you are of him every morning as he has his first cup of coffee, whether you're around to say the words or not.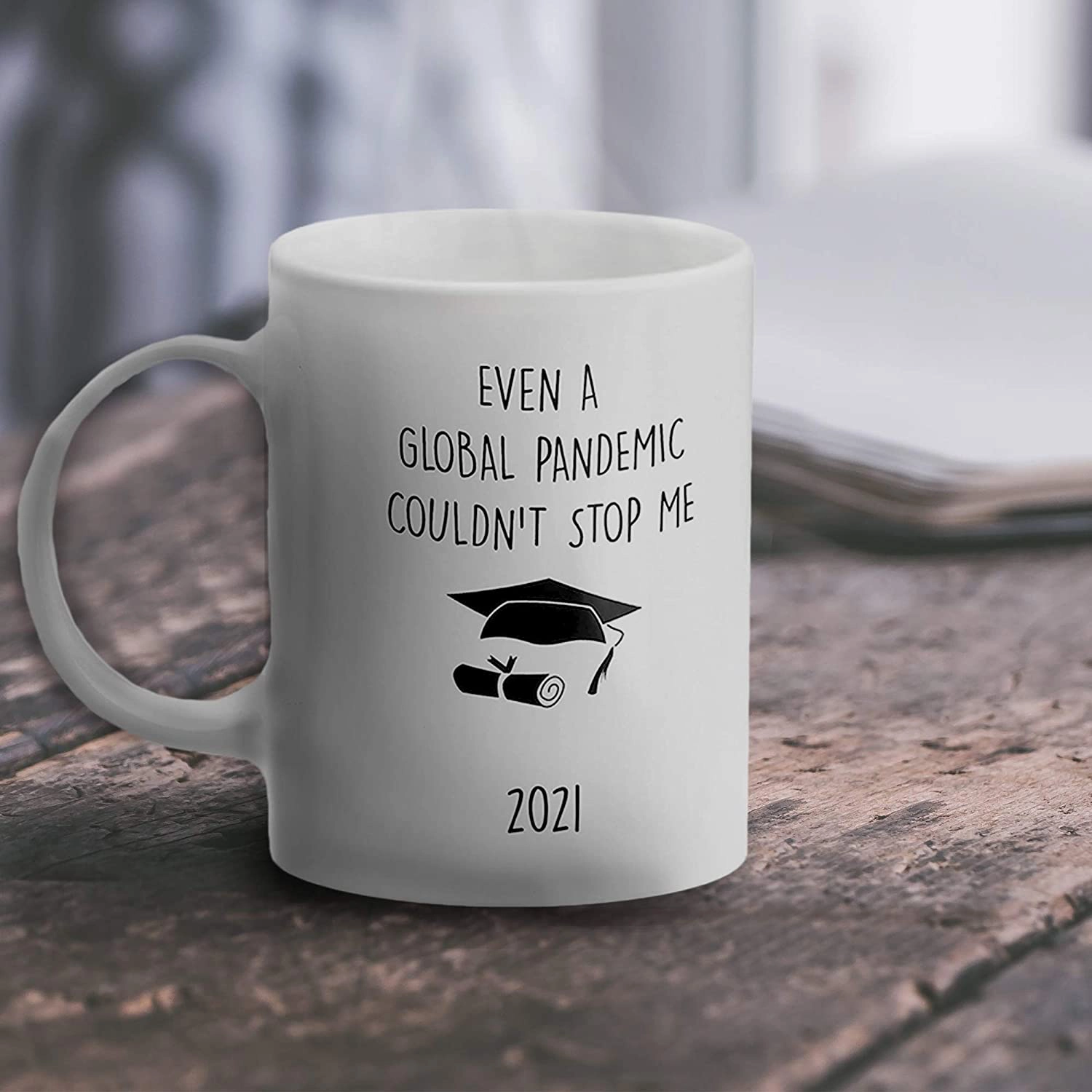 Credit: Amazon
This one goes out to all the students graduating in the class of 2021. Even in the face of a global pandemic, these fighters made their way through one of the most harrowing experiences most people undergo.
They pulled through despite all the hardships and changes, and for that, they deserve to be recognized. Granted, this mug may not be quite enough, but it is a fun nod to a challenging year.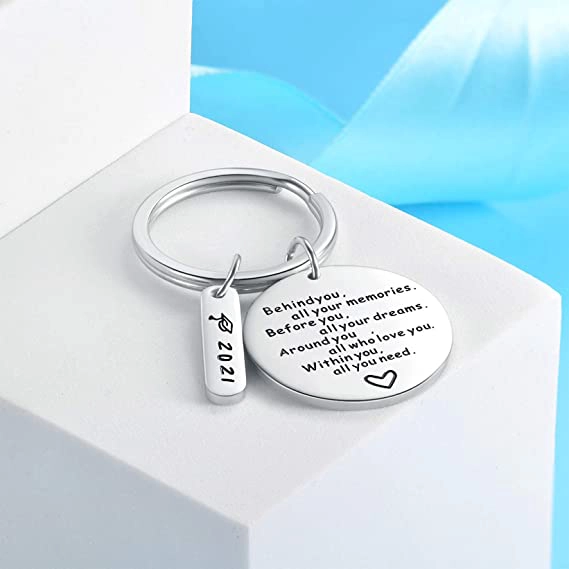 Credit: Amazon
Next up is a trinket your graduate can take with him everywhere. The message engraved on the front is a beautiful reminder to have as he steps into a new phase of life. Not to mention, it's very stylish!
This fun and simple keychain is a classic graduation gift, one he'll appreciate alongside any other gifts or as a standalone present.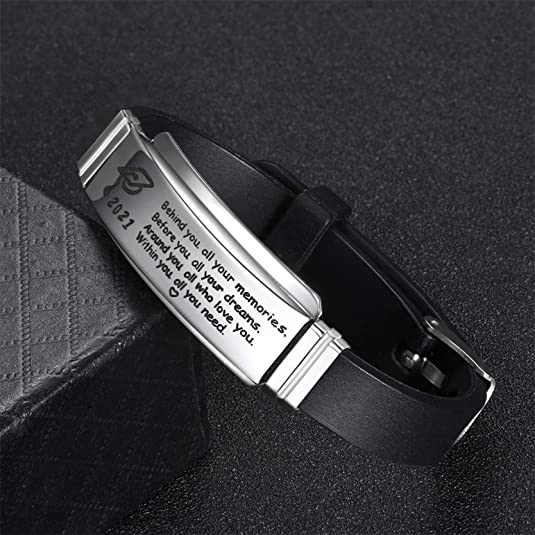 Credit: Amazon
This masculine take on an engraved bracelet is an ideal gift on his big day. With a classic style and minimal appearance, it's not too flashy that he'll never be able to wear it again, but nice enough to make it a great gift.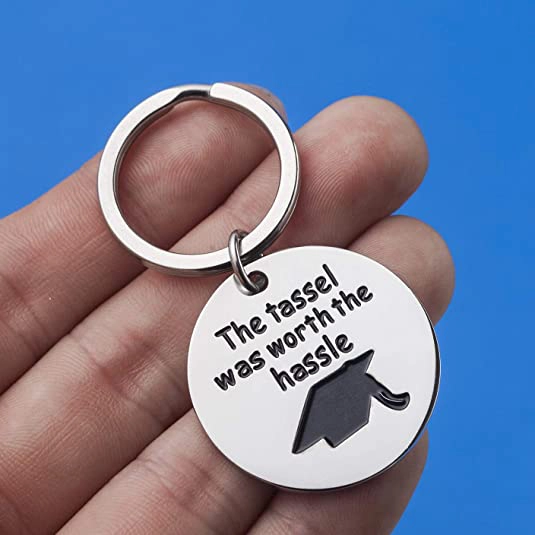 Credit: Amazon
If the guy for whom you're finding a gift doesn't like to take things too seriously, this jokey keychain has a fun pun on the front that isn't too cheesy.
The keychain itself comes in a carved wooden box, which you can have engraved with any message you like. Get creative, personal, and heartfelt to offset the jokey tone of the keychain; graduation is the day for it.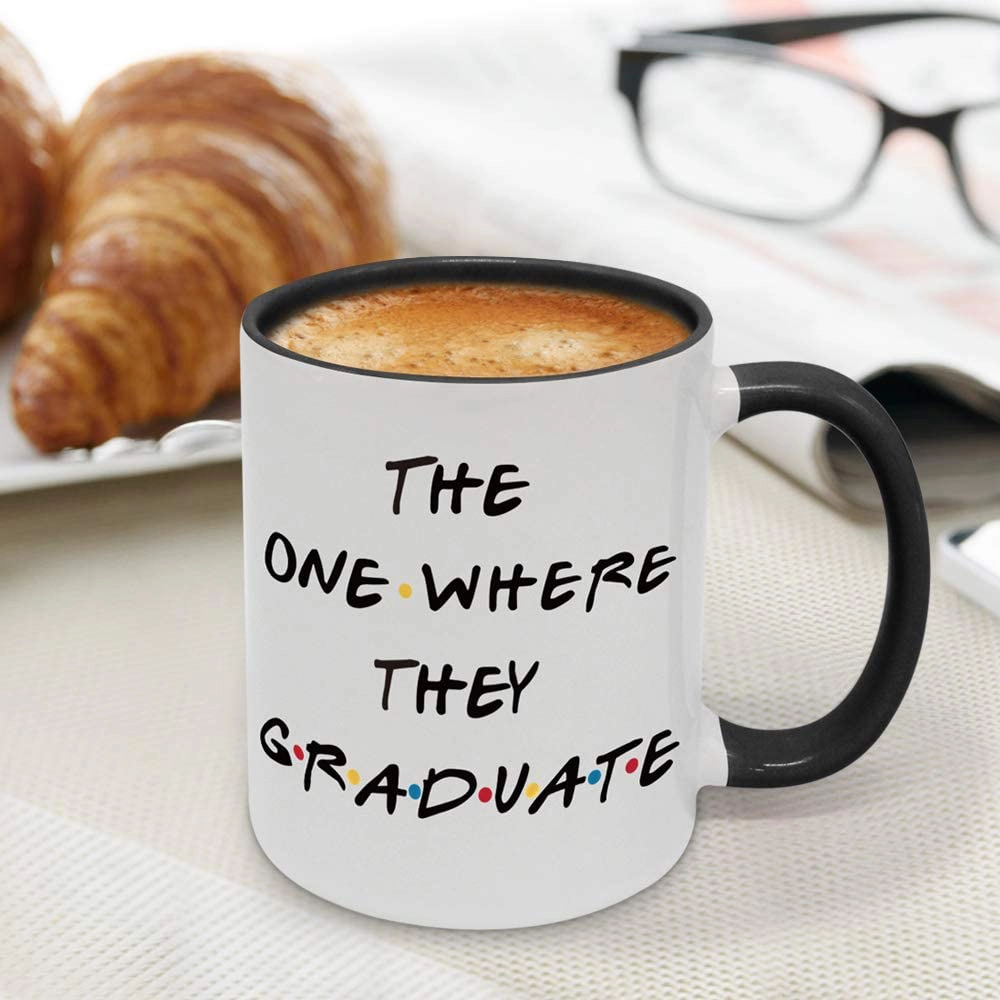 Credit: Amazon
Is your recipient a vast Friends fan? This mug is the perfect way to celebrate their graduation, echoing the structure of Friend's episode titles. This is the kind of mug that will stay in their rotation for years to come.
If you like, double down on this gift with the Friends DVD box set, a souvenir piece from Central Perk, or even his very own yellow frame to put on his front door.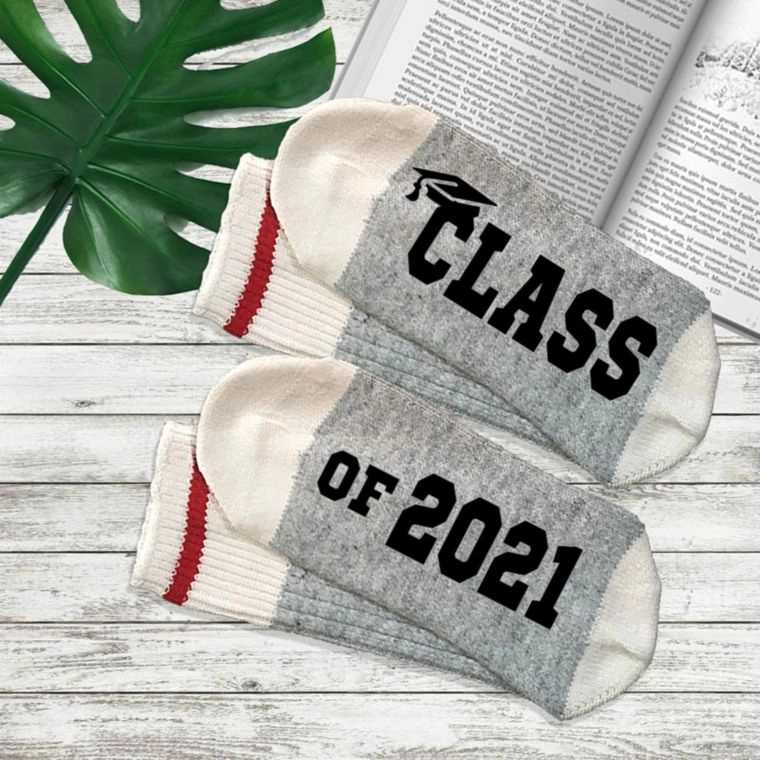 Credit: Etsy
Socks are a pretty classic gift and for an excellent reason. They're an easy and subtle way to celebrate events of all kinds, including graduation. These socks are a traditional style, giving off a retro vibe with the colors.
These are almost nostalgic in their appearance, harkening back to their younger school days and celebrating the end of school altogether. It's a little ironic, in the best possible way.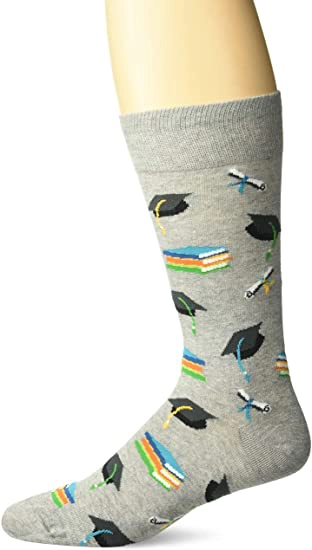 Credit: Amazon
If he's heading into the workforce, a pair of dress socks certainly won't go amiss, and his graduation ceremony is the ideal place to gift them.
These stylish black socks feature a graduation-themed pattern that's perfect beneath suit pants or chinos. They're subtle enough to be used daily but celebratory sufficient to make for a solid gift.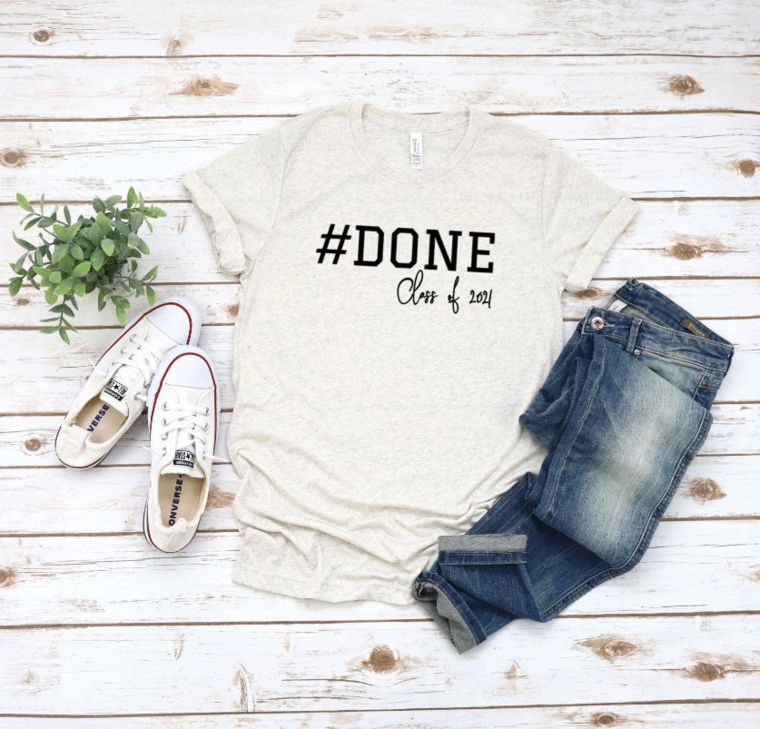 Credit: Etsy
Soft, comfortable, and on-trend, this graduation t-shirt is a fun nod to the ceremony without putting it front and center. Your recipient most likely feels pretty 'done with college, so that this t-shirt will echo his sentiments.
If he doesn't feel like wearing it out and about, the sumptuously soft cotton is perfect as an at-home t-shirt or sleep shirt.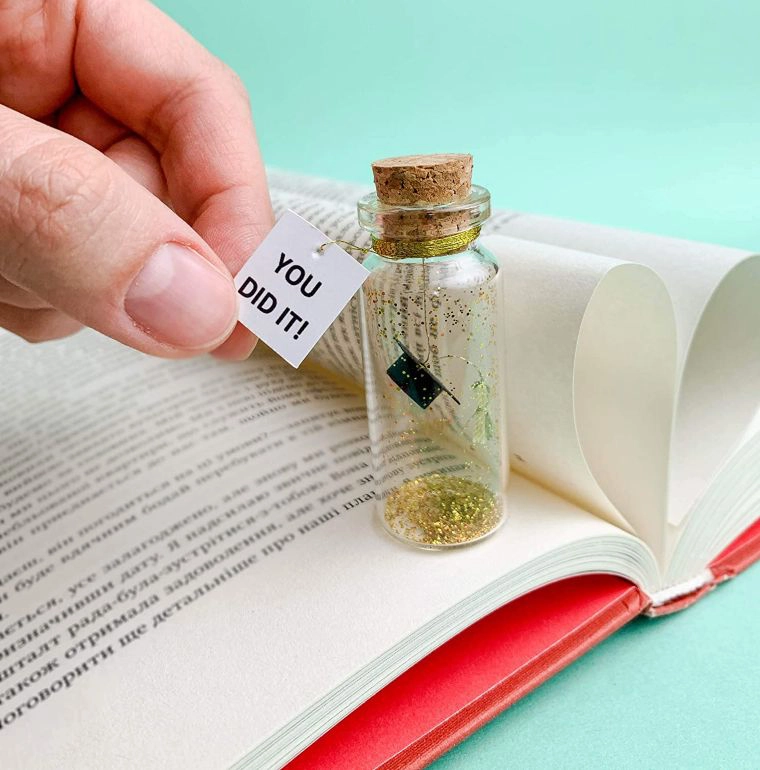 Credit: Amazon
This is a tiny bottle filled with golden glitter and a graduation cap, adorned with a congratulatory message that's short and sweet (much like the bottle itself).
Whether it's suspended on a backpack, hung on a piece of jewelry, or displayed in his home, this adorable trinket brings a little bit of magic to the entire graduation affair.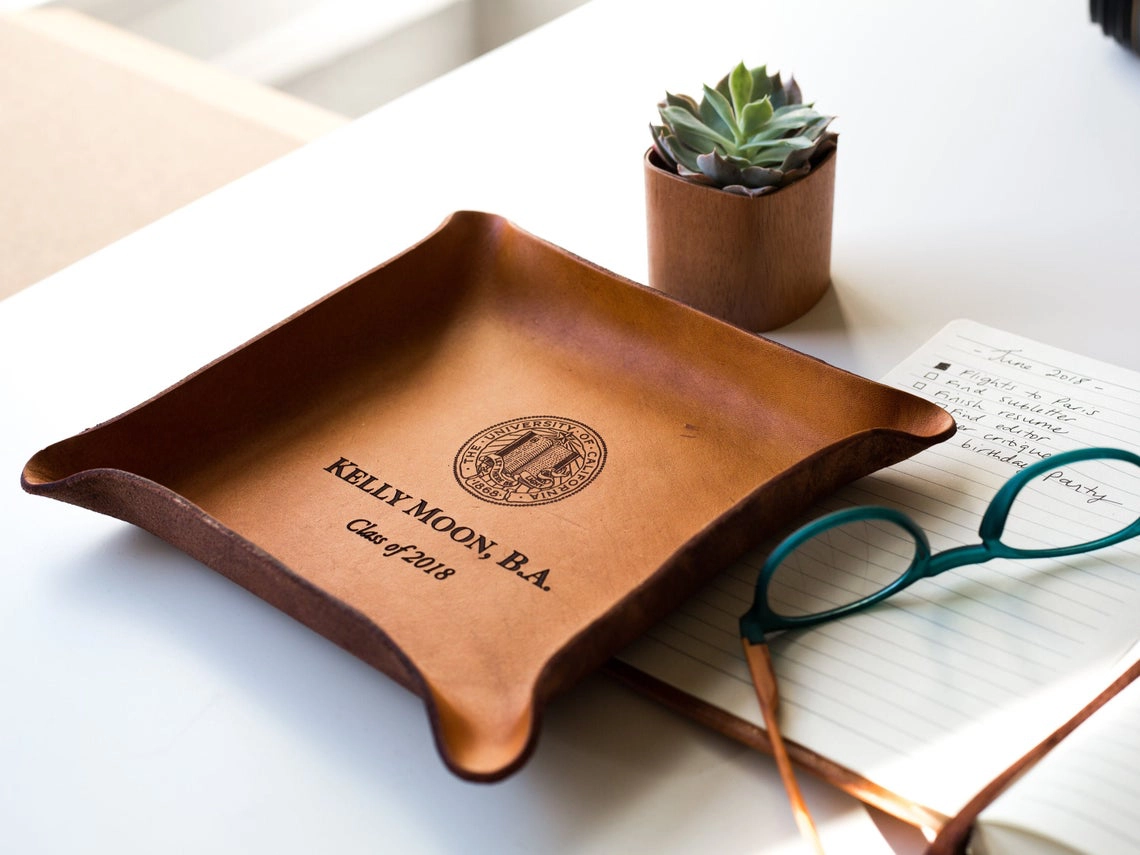 Credit: Etsy
This is another present perfect for anyone heading into the workforce. Monogrammed with their name, class, and the Alma Mater's symbol, this classic valet tray is a classy desktop companion for a new job.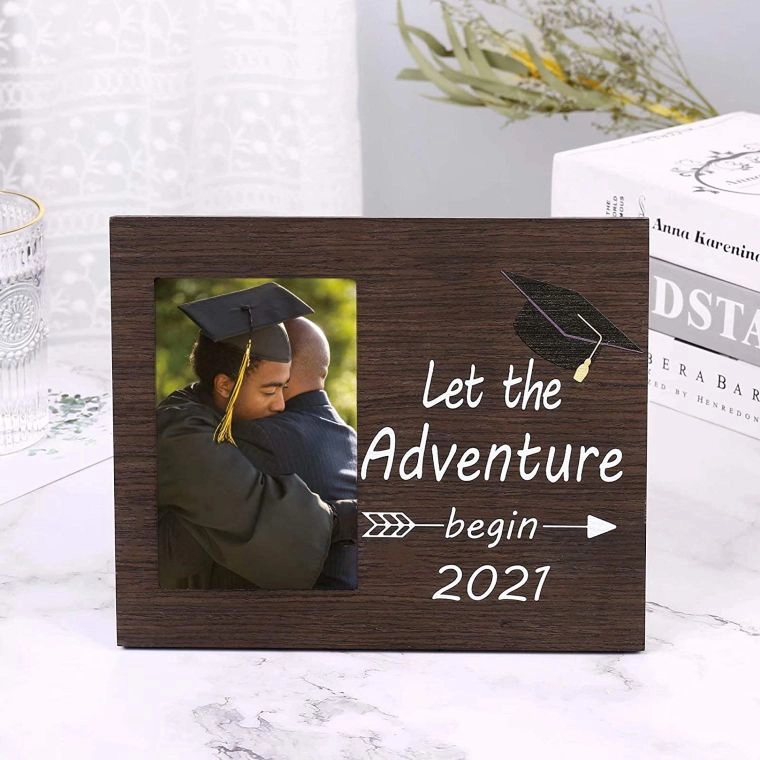 Credit: Amazon
When it comes down to it, people are going to college to take their place in the world, make the change, and begin their careers. To acknowledge that path in a gift is to celebrate the purpose of university!
This elegant picture frame combines tasteful wood with a horizontal grain and white text against the background. This is a great gift to give after the ceremony, complete with a graduation picture.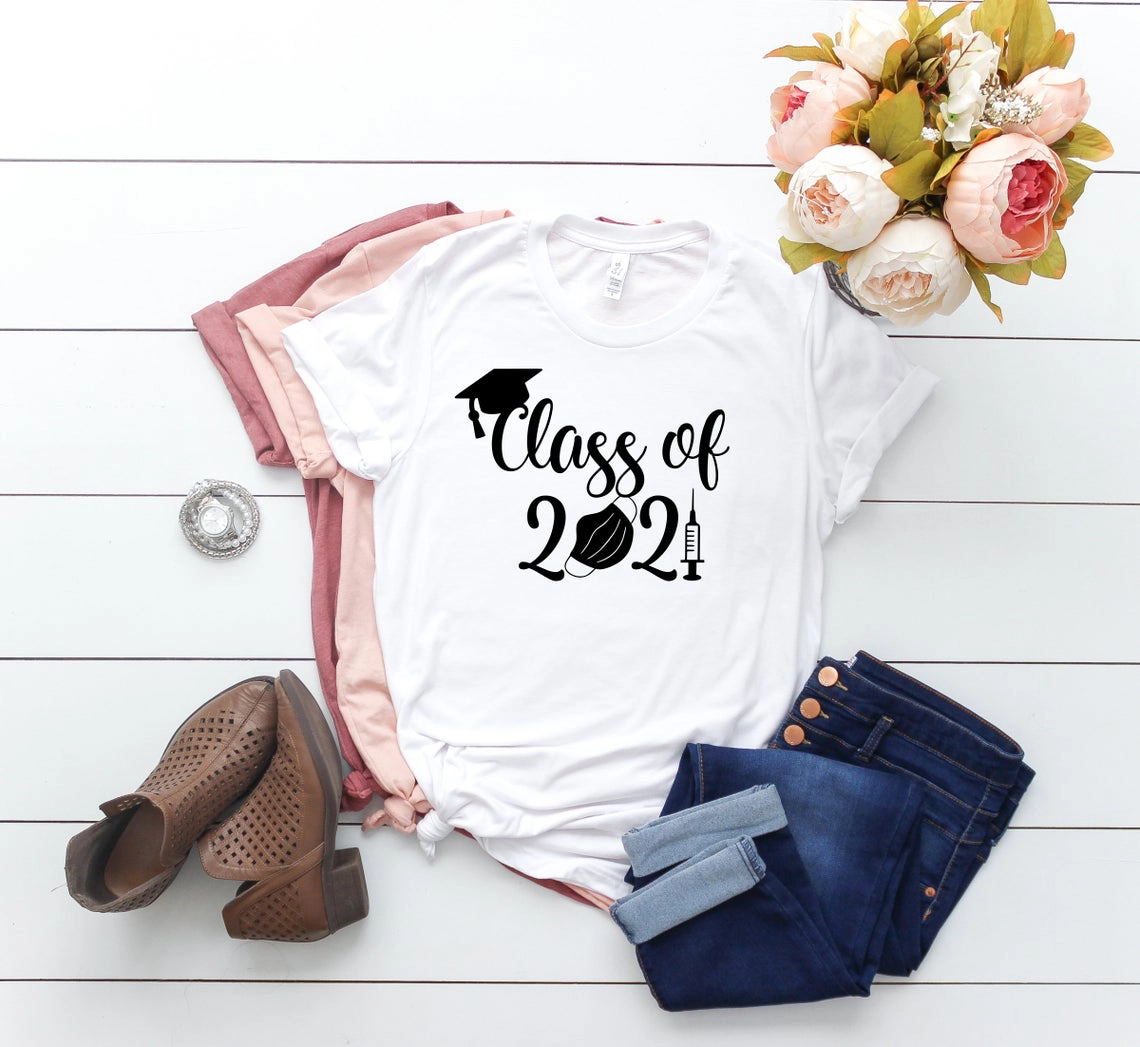 Credit: Etsy
Here's another way to acknowledge 2020's passage, but this time, it's a t-shirt. Whether he wears it under his graduation gown or in the days following the ceremony, this t-shirt will make him feel like a natural survivor.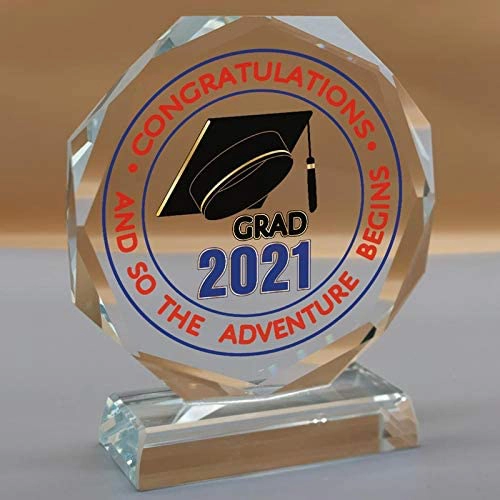 Credit: Amazon
Once again, this is a gift that perfectly suits someone heading into a corporate environment out of college. However, the transparent base makes this paperweight a decoration (assuming they don't have any papers to hold).
The phrase inscribed on the paperweight – 'Congratulations, and so the adventure begins' – offers a hopeful perspective on his blossoming career.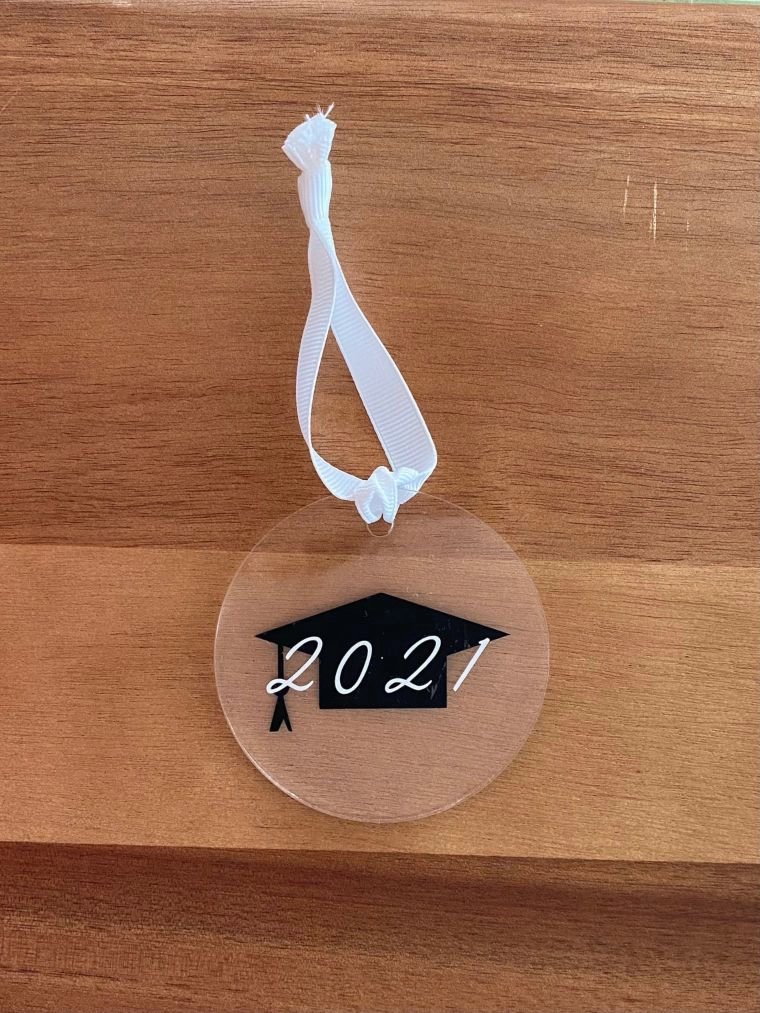 Credit: Etsy
While graduations typically happen in the middle of the year, they're an event often celebrated for the rest of the year. Give the graduate you're celebrating the chance to commemorate his achievement in the holidays.
This clear acrylic ornament features a graduation cap overlaid by the year of his graduating class. It blends well into any trimmed tree, and it's a great way to acknowledge his feat.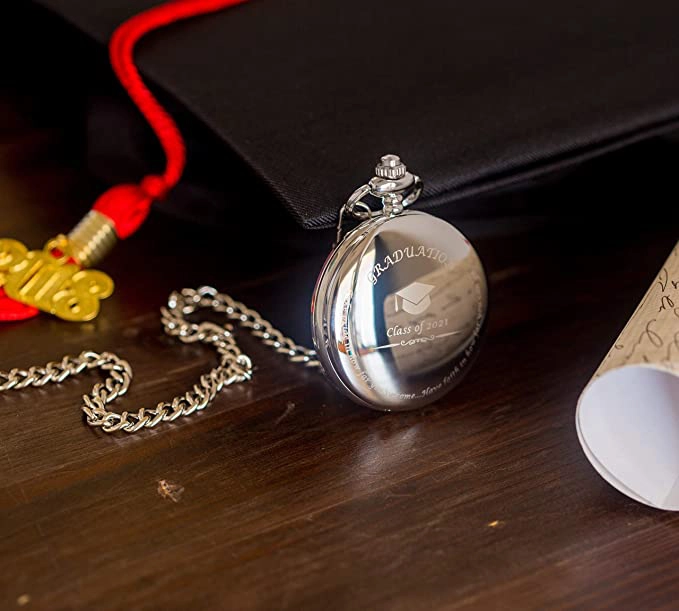 Credit: Amazon
A gift sent from heaven for the retro inclined graduate, this custom engraved pocket watch has a classic, timeless style.
Gifts like these hold a lot of significance, and if you pick the right watch, this could become an heirloom passed down to future graduating generations.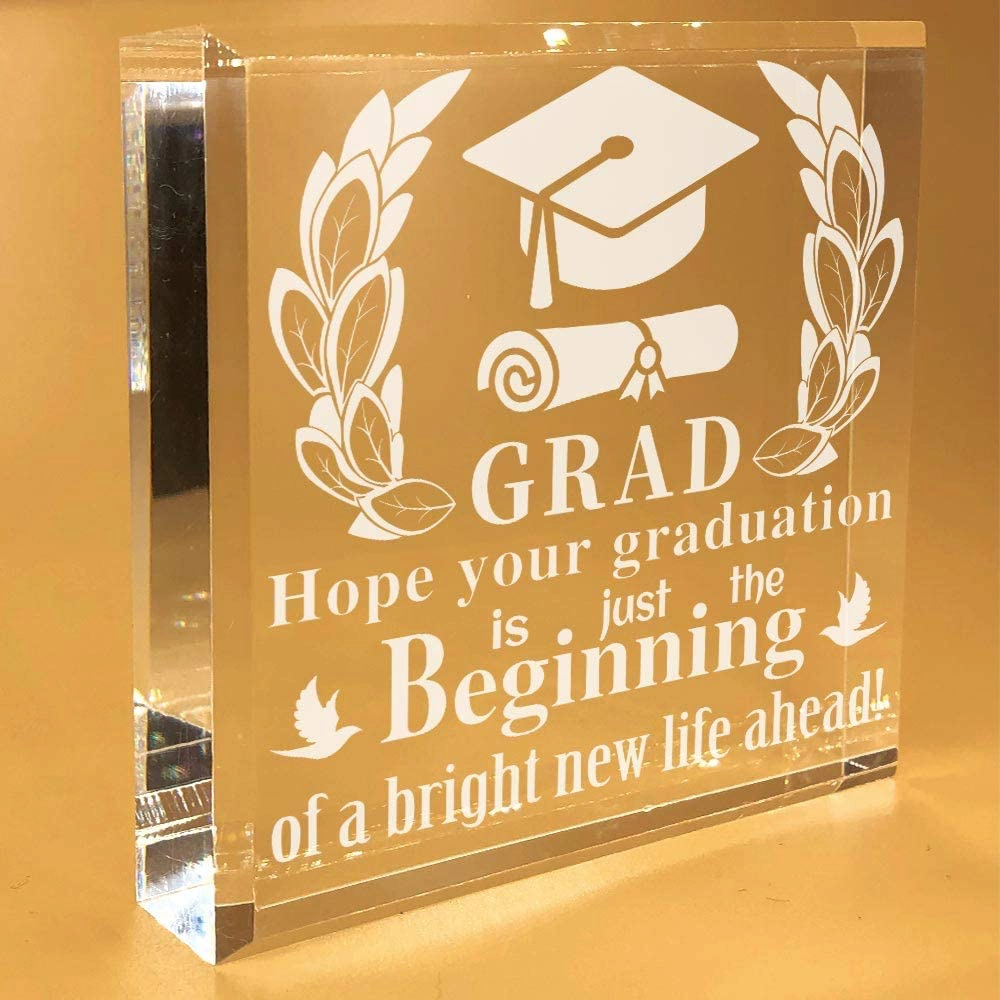 Credit: Amazon
As keepsakes go, this paperweight is both ceremonial and practical, so it's great for anyone who doesn't enjoy frivolous gifts. Express your pride in their achievement with the moving, heartfelt message on this paperweight.
Thanks to the themed decorations (including the laurels and doves etched on the surface), this paperweight would be well-suited to a graduating medical student.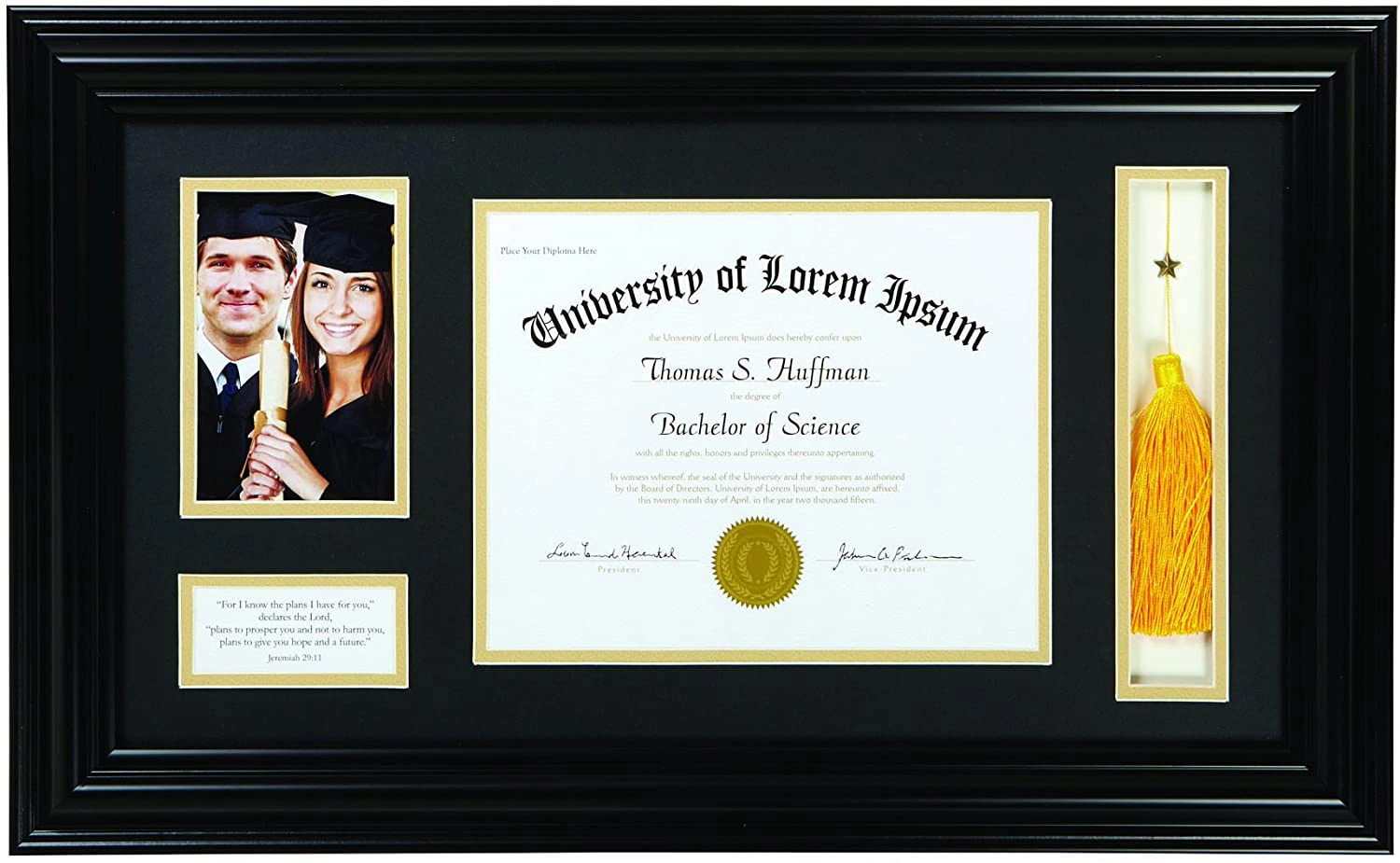 Credit: Amazon
Rather than keeping their diploma in a dusty old drawer, allow the graduate to display their achievement alongside memories of their special day. This picture frame has room for a photo and tassel.
These two accompaniments frame the diploma, making it look that much more special sitting in its glossy black frame.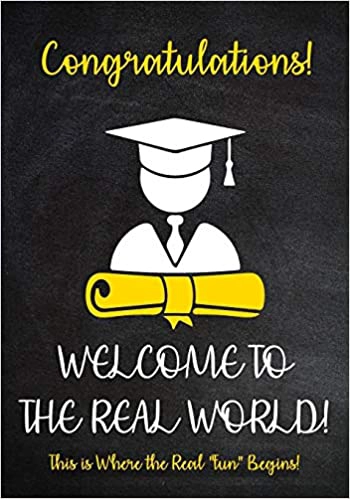 Credit: Amazon
Most people say that life doesn't truly begin until after you graduate, and this book embodies that belief. Filled with motivational quotes, this lined journal is a great tool to get him through those first months.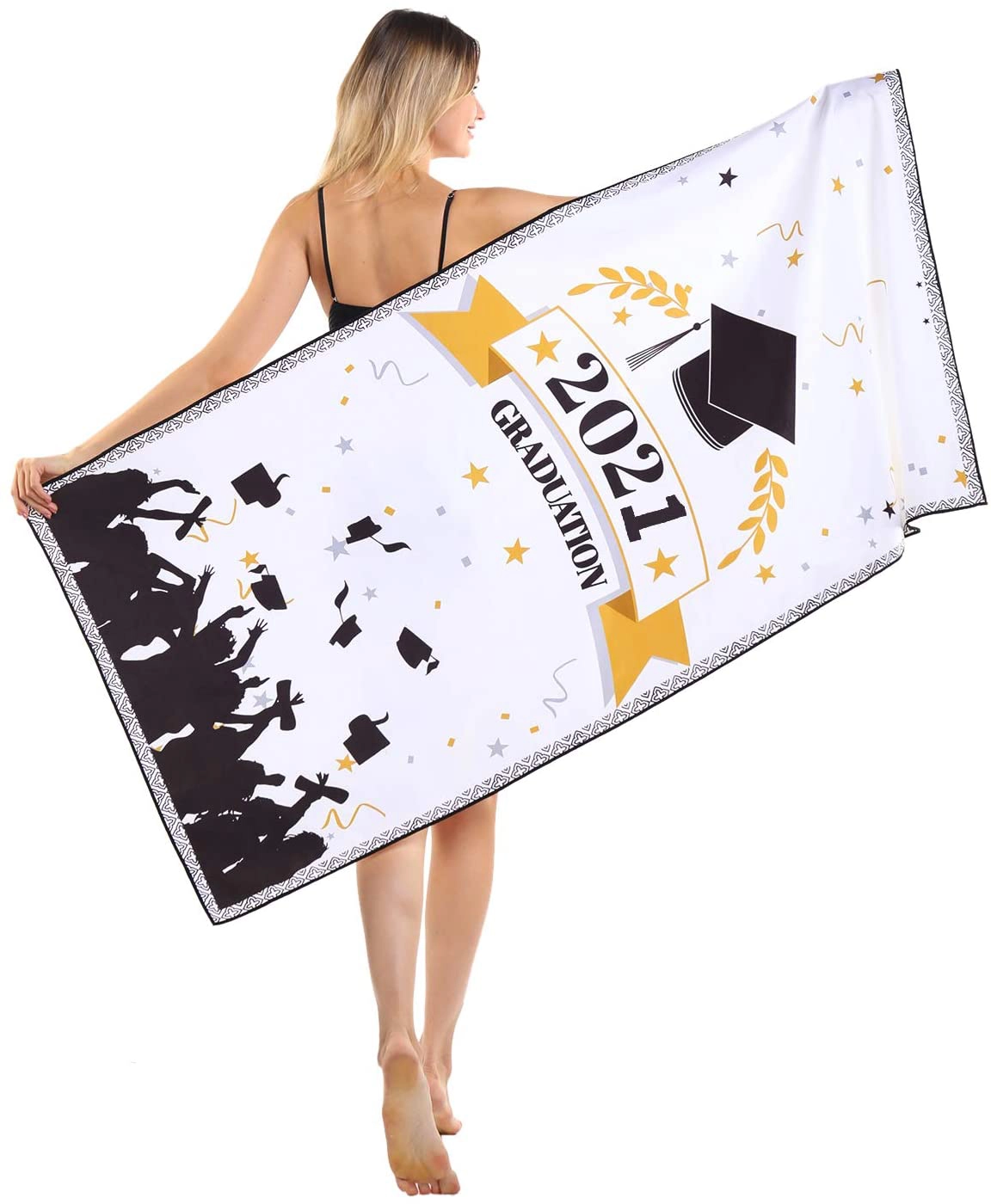 Credit: Amazon
What better way to celebrate finally making it out of college than with the ultimate beach vacation? This graduation-themed beach towel is the perfect accompaniment to a post-graduation vacation.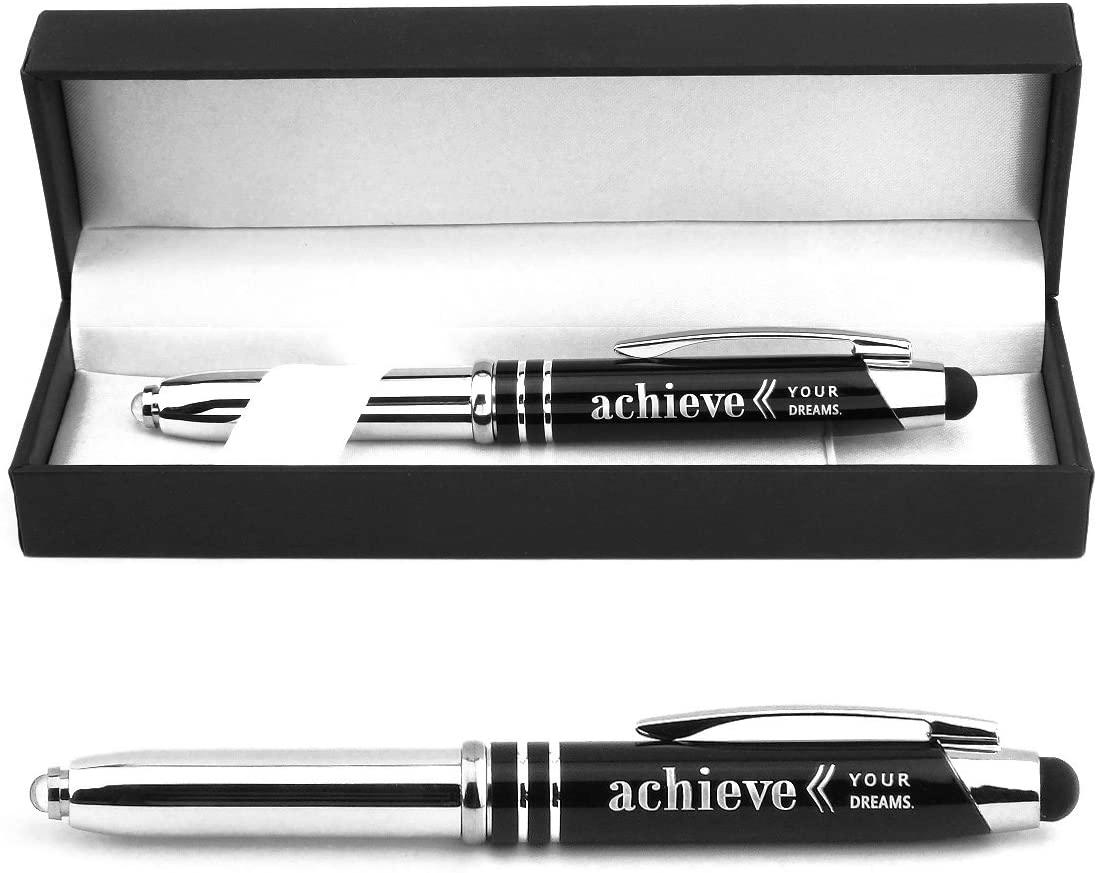 Credit: Amazon
Featuring a stylus on one end and a ballpoint pen, this engraved gift pen is a modern take on an old graduation tradition. Gifting a pen encourages the graduate to go out and make their mark on the world.
These days, that mark is often made digitally, so the addition of a stylus to one end of the pen is a welcome one. With 'Achieve Your Dreams' engraved into the side, this stylish pen is a heck of a motivator.
Credit: Amazon
Next on the list is a small, subtle gift item that would be great as a standalone gift or even better inserted into a brand-new leather wallet. This is an easy way to turn that wallet he's been wanting into a themed gift.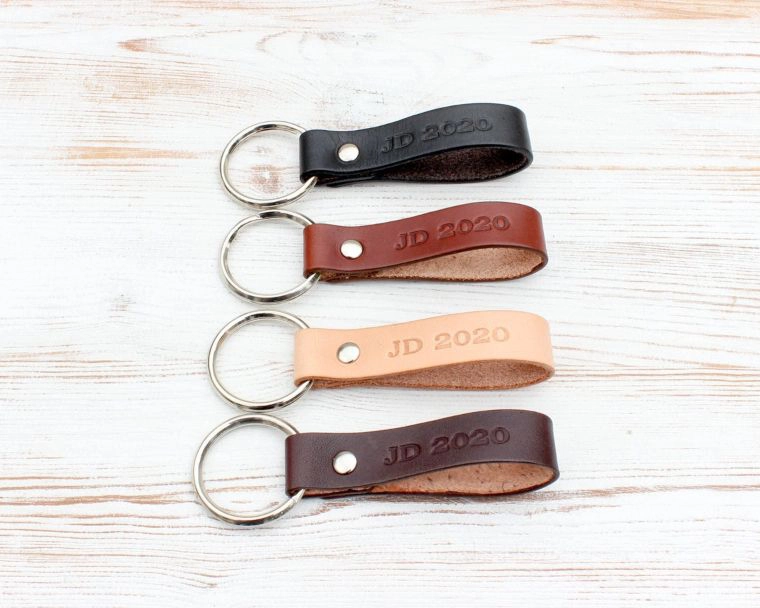 Credit: Etsy
Engraved with his initials and the date of his graduation, this subtle, stylish, and refined gift can hang out on his keys for years to come. It's not overtly graduation-themed, plus the elegant finish is lovely.
If you don't want to get his initials and the year stamped on the leather, consider choosing a motivating word, his major, or even the coordinates of his Alma Mater instead.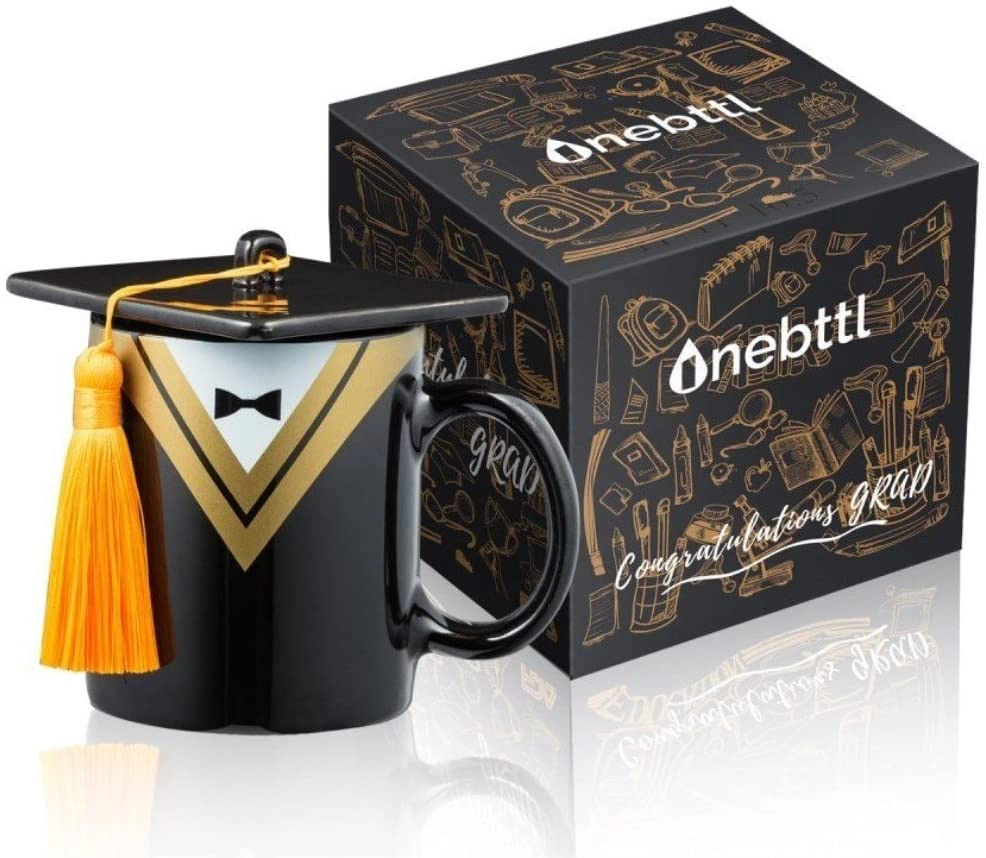 Credit: Amazon
This next take on a graduation mug is my personal favorite because of how cute it is! This mug comes replete with a porcelain cap, graduation gown mug, and even your very own tassel.
Not only does the lid help keep the drink warmer for longer, but it also looks adorable as a desk decoration. There's no losing with this one.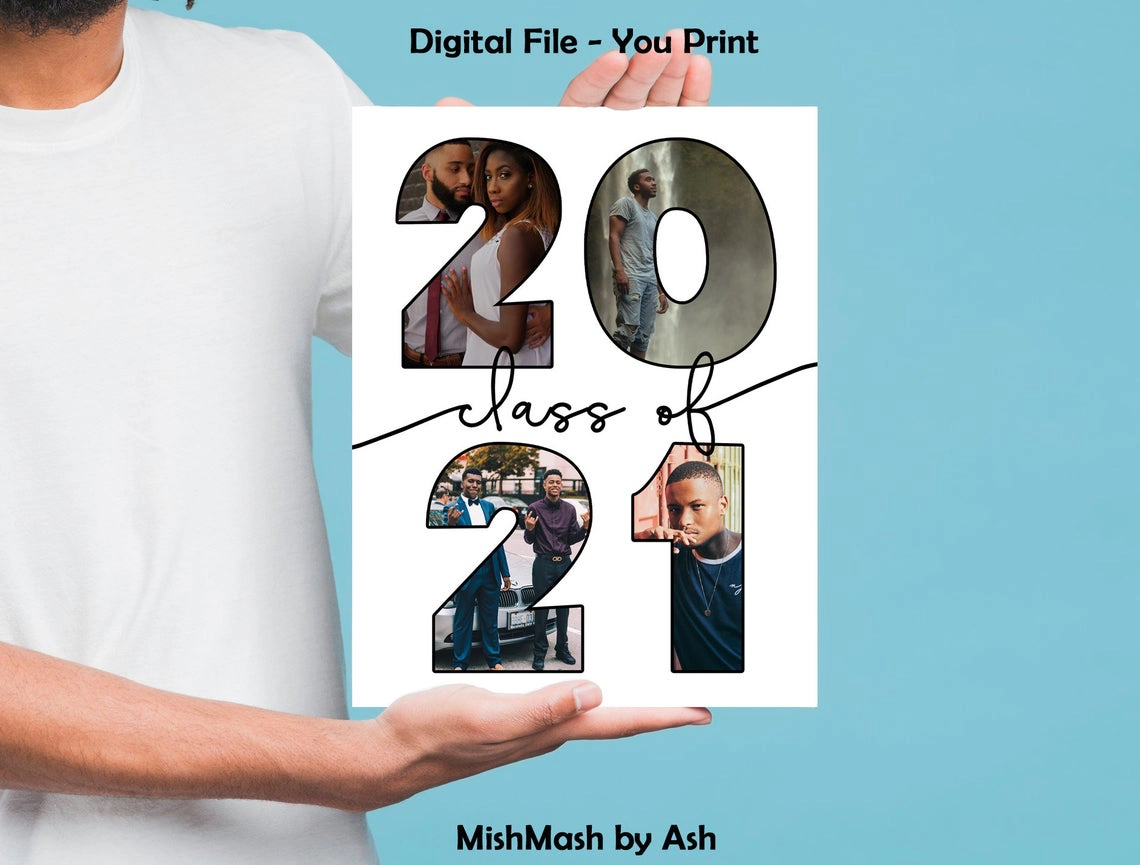 Credit: Etsy
If he's looking for a piece of art to put up, this graduation gift presents him with the best art there is… his very own face.
Each number in the year 2021 is filled in by a different photo of him, showcasing memories throughout his college journey. This gift is classy, personal, and can even be a little funny with the right images.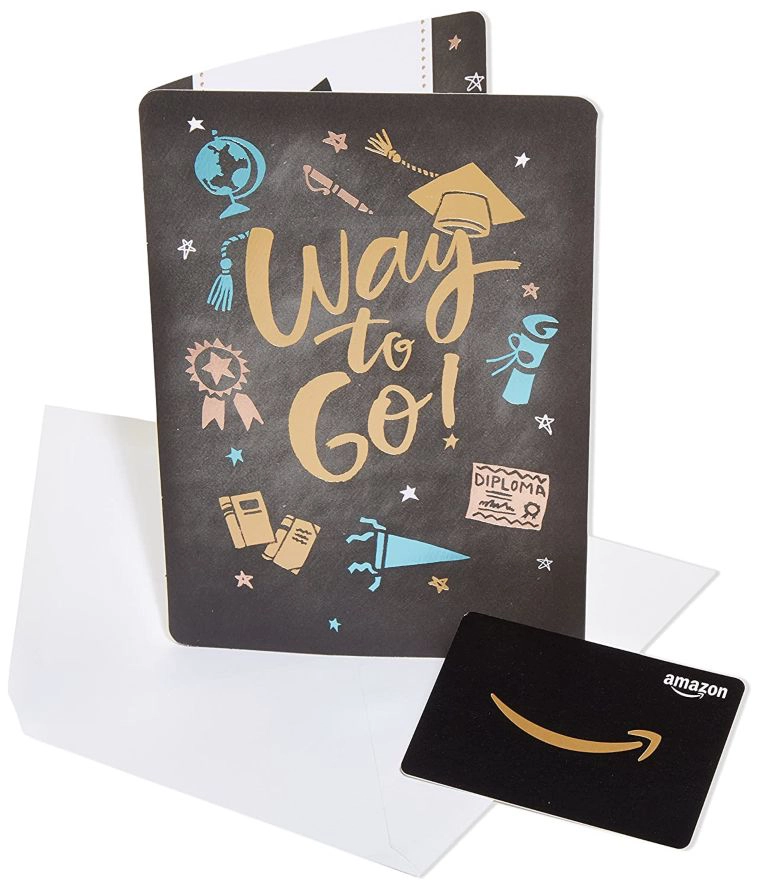 Credit: Amazon
Sometimes the best possible gift you can give someone is the chance to buy themselves what they want. In a graduate's case, this rings even more true. After all, he'll be heading into the workforce.
He probably needs a few things, but we all know that a college student's income makes it tough to gear up for the next stage of life. Fix the problem with a gift card to the world's biggest online retailer.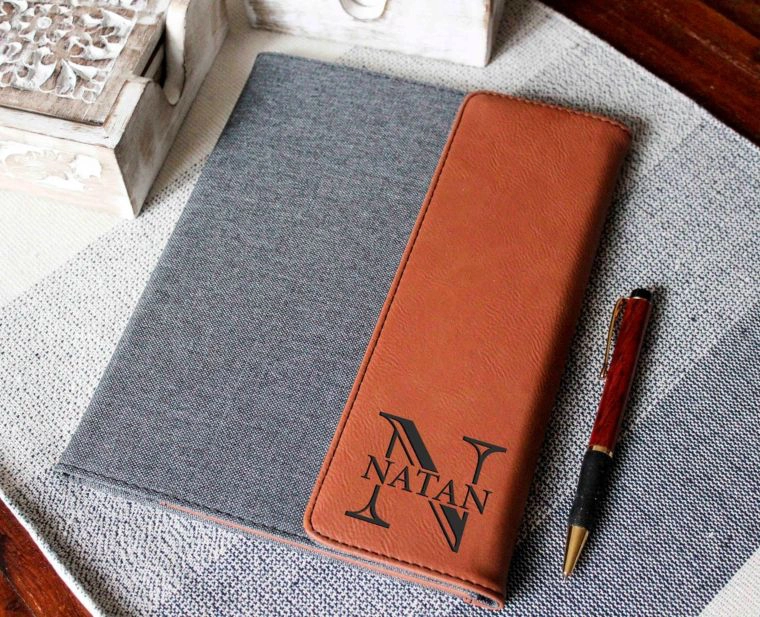 Credit: Etsy
A notebook cover is a very clever gift to give because it can turn even a dollar store notebook into a refined, high-quality journal. This particular cover features a canvas outer layer with leather accents.
Not to mention, you can monogram the inner leather flap with a special message just for him to read every time he opens the book. Perfect for an English major writing their next novel.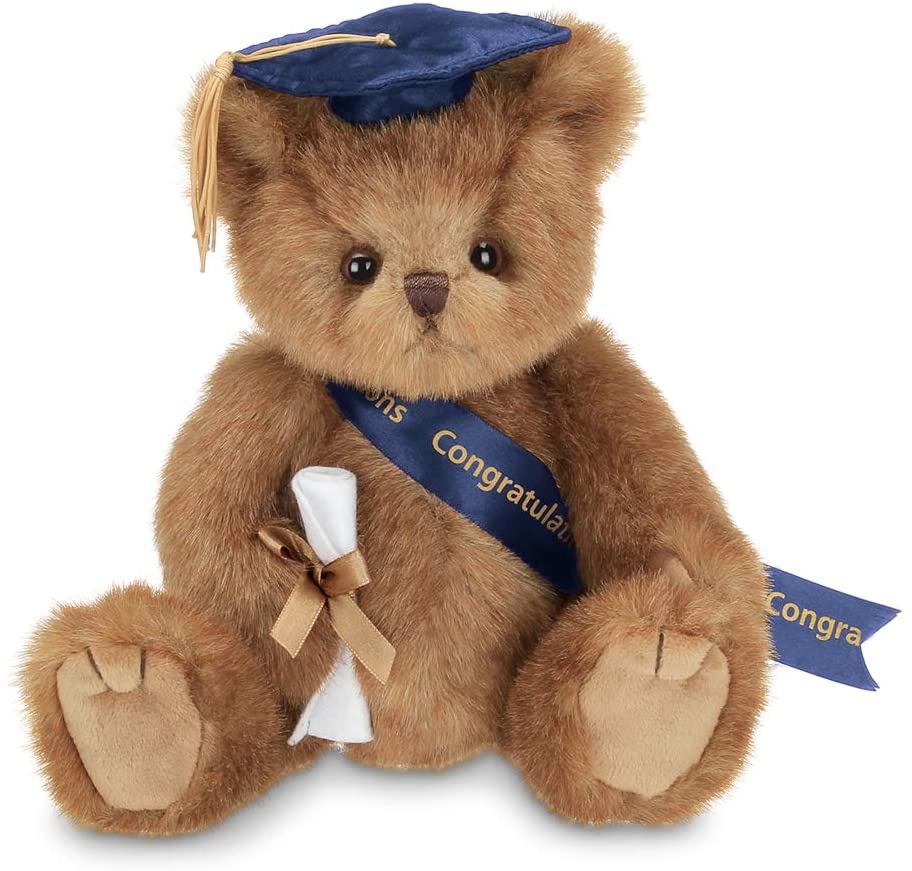 Credit: Amazon
Teddy bears are a classic graduation gift for many reasons. They're perfect for the occasion. They can be kept forever, and let's face it. They're charming. With all that in mind, this Bearington Bear is a great option.
Whether it's sitting on his bed or guarding his desk, a graduation bear is a sweet, nostalgic reminder of days gone by.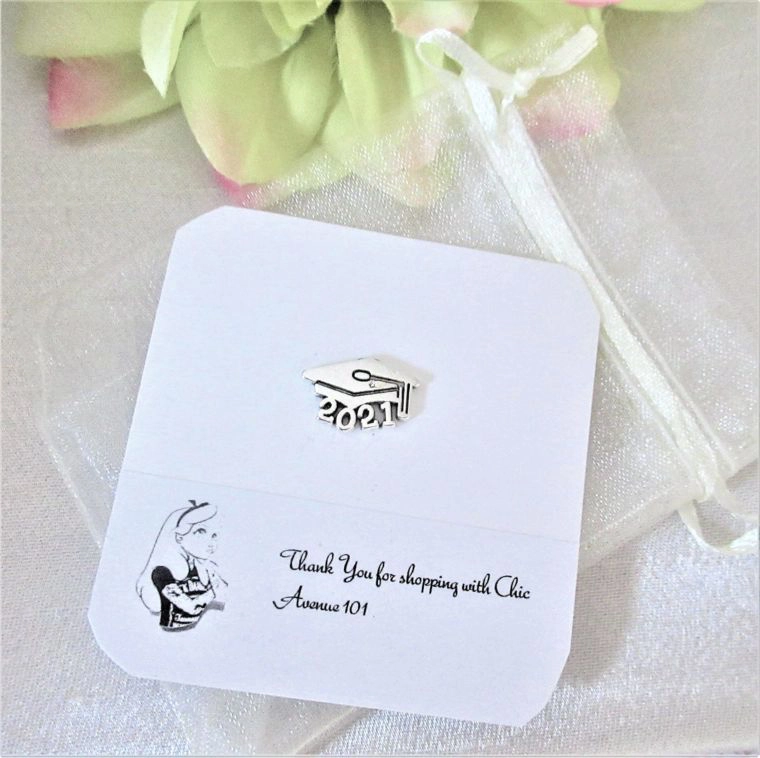 Credit: Etsy
Another classic graduation gift, the lapel pin, is a subtle yet stylish piece of jewelry that suits many different environments. He can pin it on a suit lapel or spruces up his suitcase; it's totally up to him.
This particular pin has a funky font and rough edges to give off a casual vibe compared to the crisp, minimal pins usually given out at these ceremonies. Therefore, you'll be giving him something unique.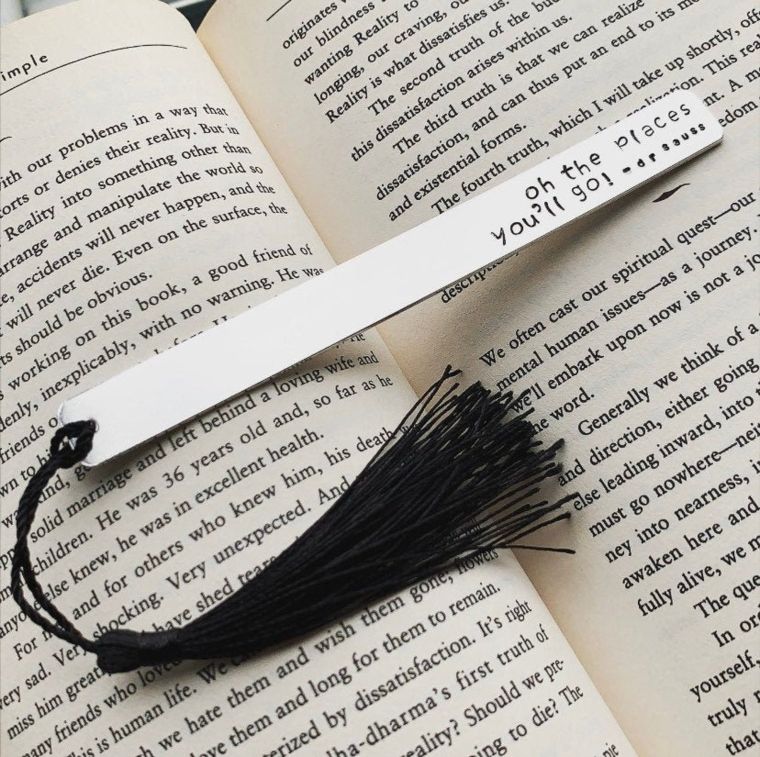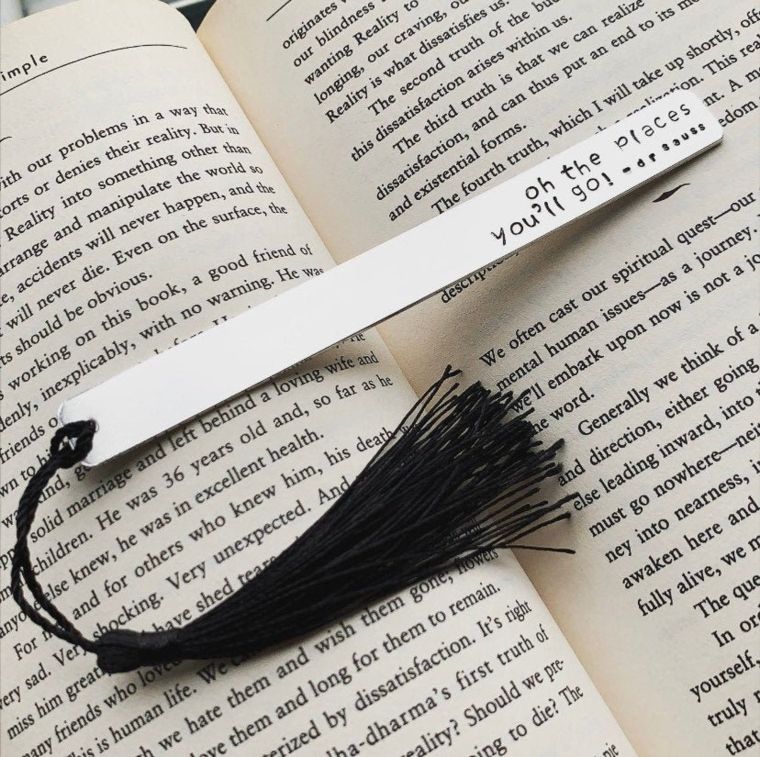 Credit: Etsy
Dr. Seuss has gifted us many wise words over the years, which is why one of the most common graduation gifts people receive is a copy of his book, 'Oh the Places You'll Go!".
Rather than sticking with the book, put a unique spin on this tradition with a minimal metal bookmark, perfect for use long into your recipient's adult years.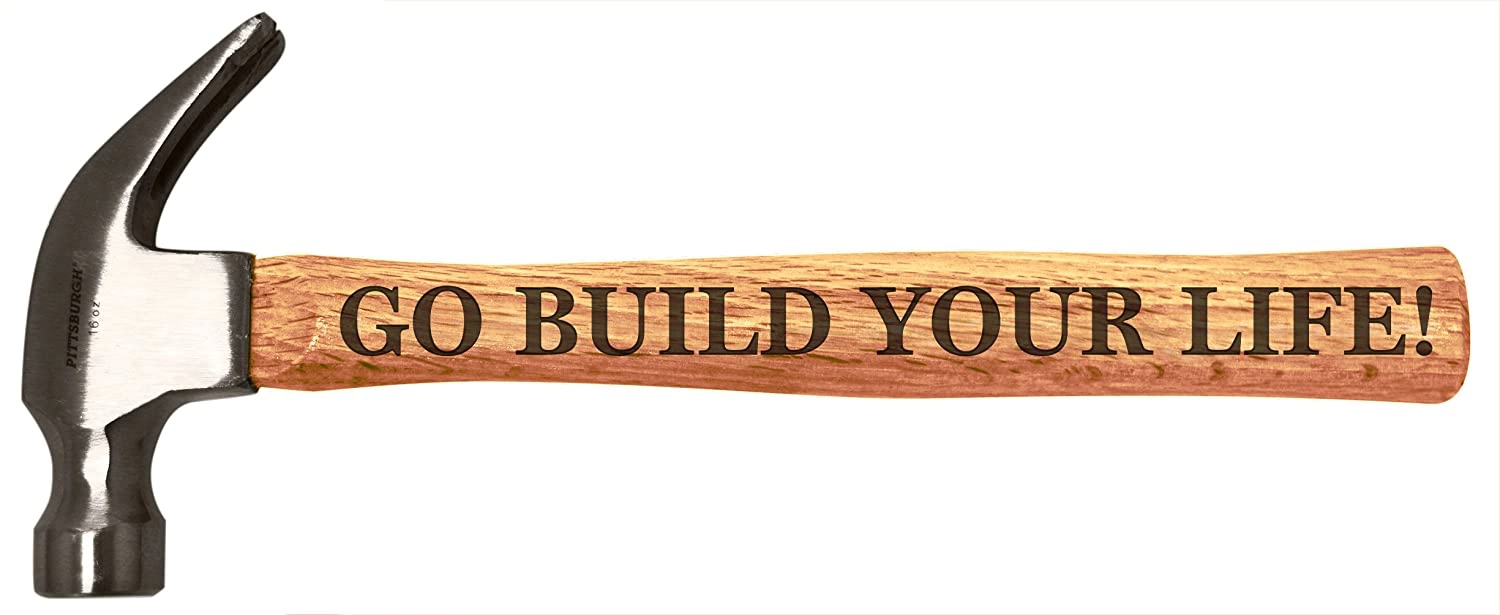 Credit: Amazon
If the man you're buying for is graduating from a trade school rather than a traditional college, or if he has a severe building hobby, this hammer will be a great gift to celebrate his graduation.
This engraved hammer is functional, but it might look better hanging on his workshop's wall rather than banging out his latest project.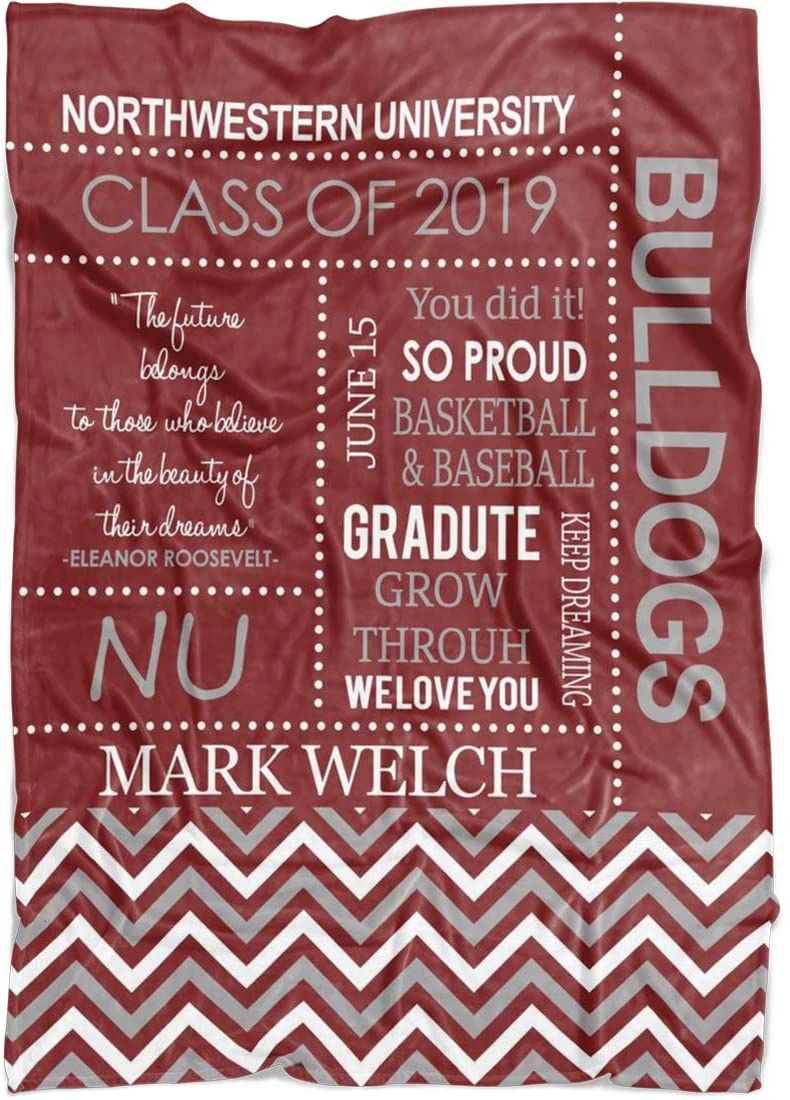 Credit: Amazon
This blanket might be the ultimate graduation gift simply because of the sheer amount of information present on it. Include everything from his Alma Mater's name to his graduating class, all rendered in funky fonts.
Even if he doesn't use it as a blanket, he can repurpose the fabric as a wall hanging or even upcycle it into a dressing gown embellished with memories of his college days.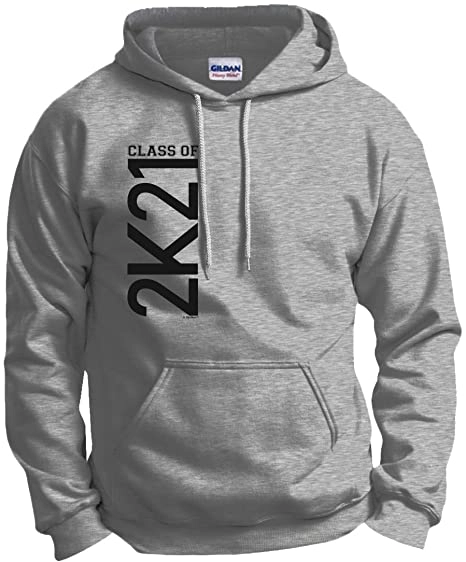 Credit: Amazon
This hoodie is nice and simple, a perfect addition to a classic male wardrobe that won't look too much like a piece of graduation regalia. It looks like your standard GAP hoodie apart from the illuminated '2K21'.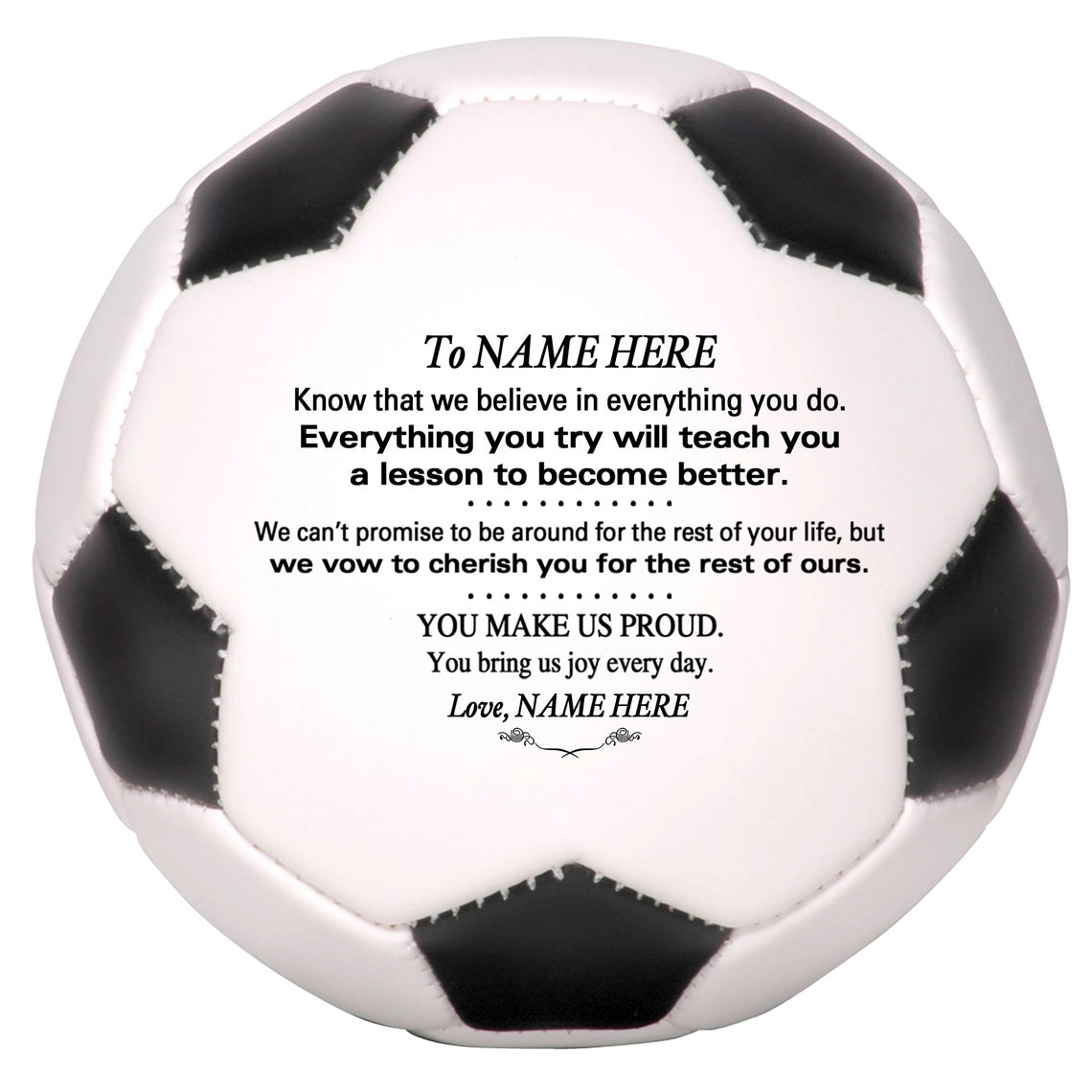 Credit: Etsy
Don't worry. You read that right! This customized soccer ball emblazons the bottom of the ball with a personal message from you, while the rest has the standard soccer pentagons.
He probably won't want to use this ball actually to play soccer, but it will be a lovely piece of décor to put in pride of place in his bedroom or living space.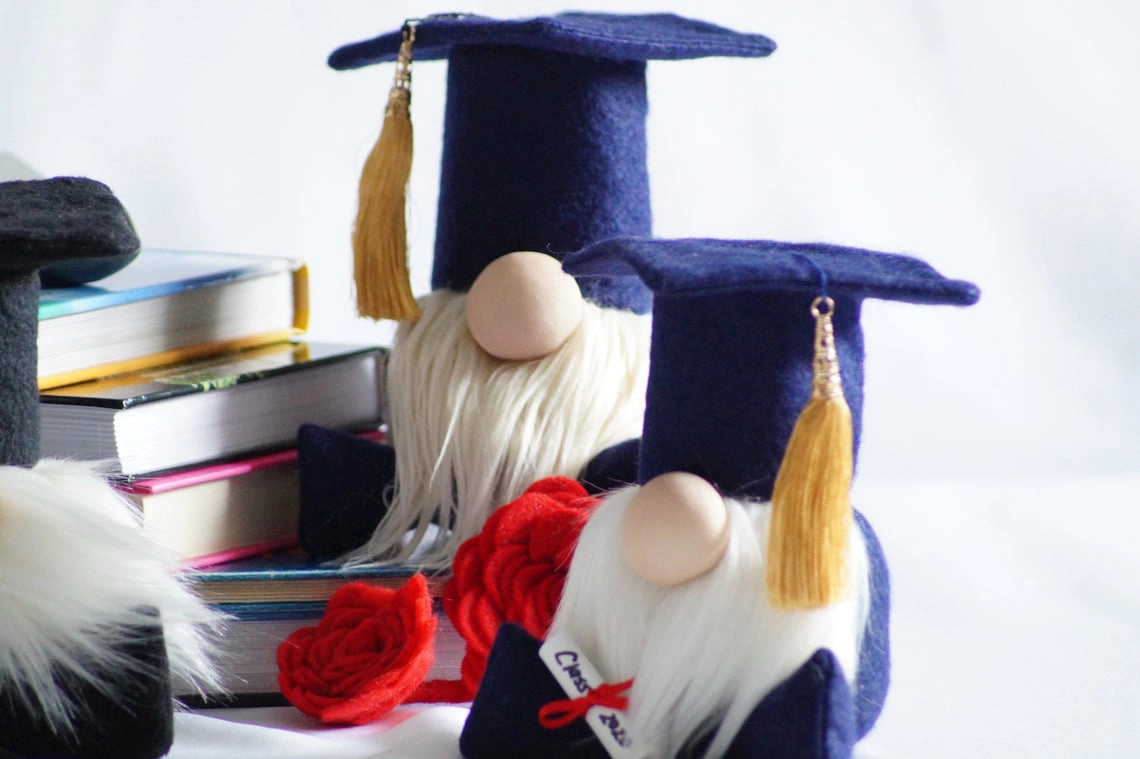 Credit: Etsy
The graduation gnome is an adorable decoration that would be at home pretty much anywhere, from his desk at work to his nightstand at home.
With a big nose, a full beard, and a minuscule stature, this gnome will act as a funny reminder of his college days, no matter how far down the line he is.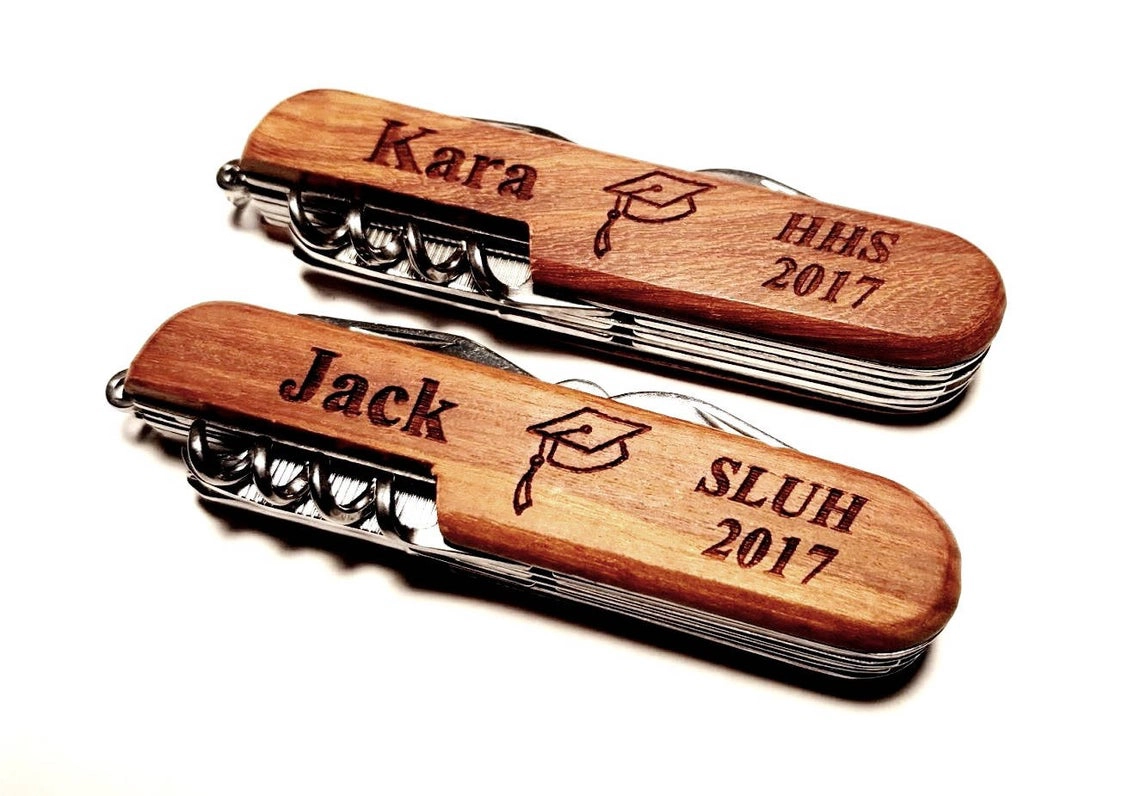 Credit: Etsy
A Swiss Army knife is already a great gift, but it adds in the wooden exterior and customized engraving, and you have a real winner. He will undoubtedly use this practical yet heartfelt gift for years to come.
After all, these knives do pretty much anything under the sun.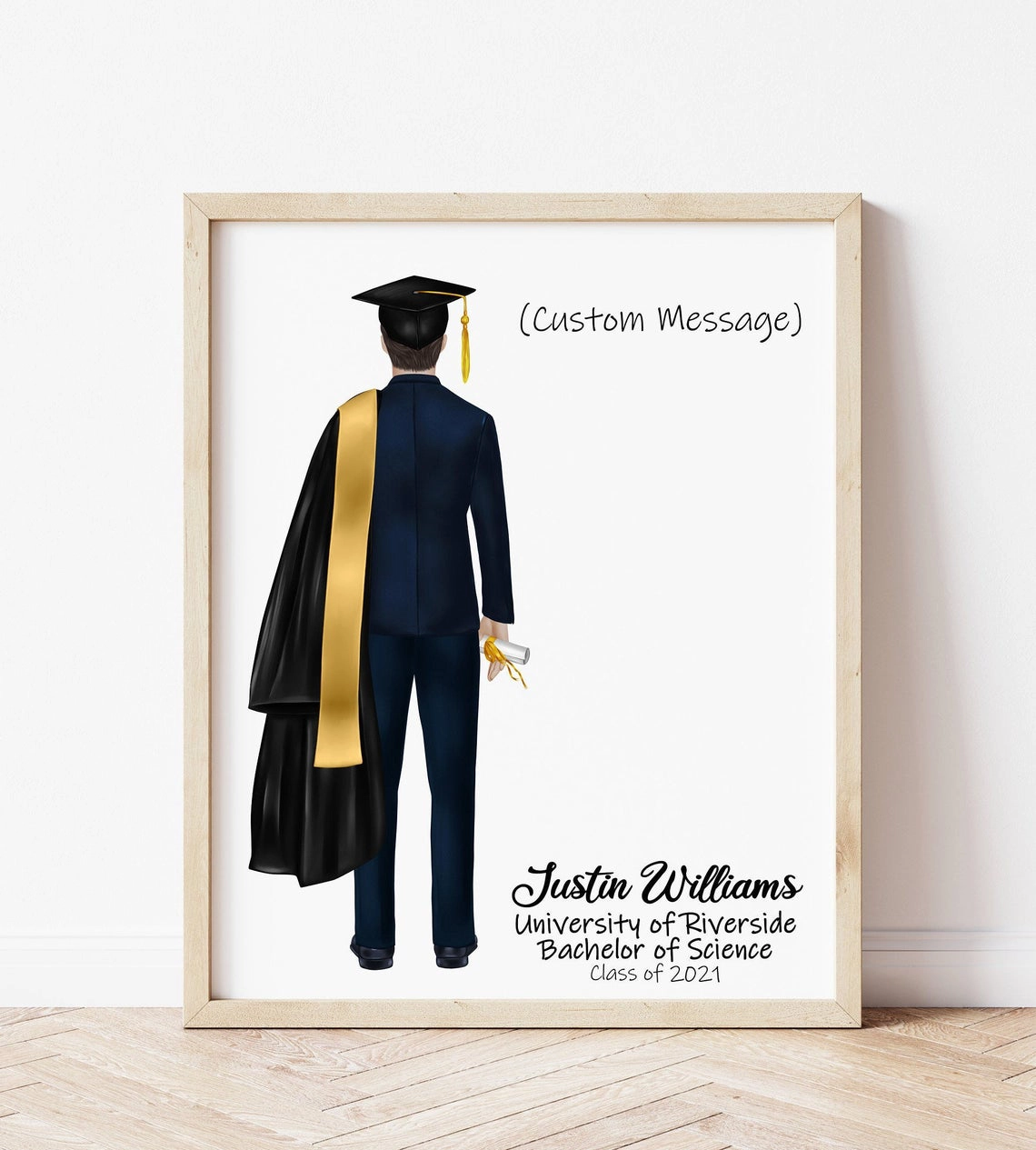 Credit: Etsy
Render your recipient in cartoon form for this sweet, minimalistic take on the graduation poster trend. Include the name of his college, his degree, and a custom message to tell him how proud you are.
This would look beautiful hung in his eventual home office! Thanks to the high-quality wooden frame and print, this will last long enough to take pride in place in his home for many years.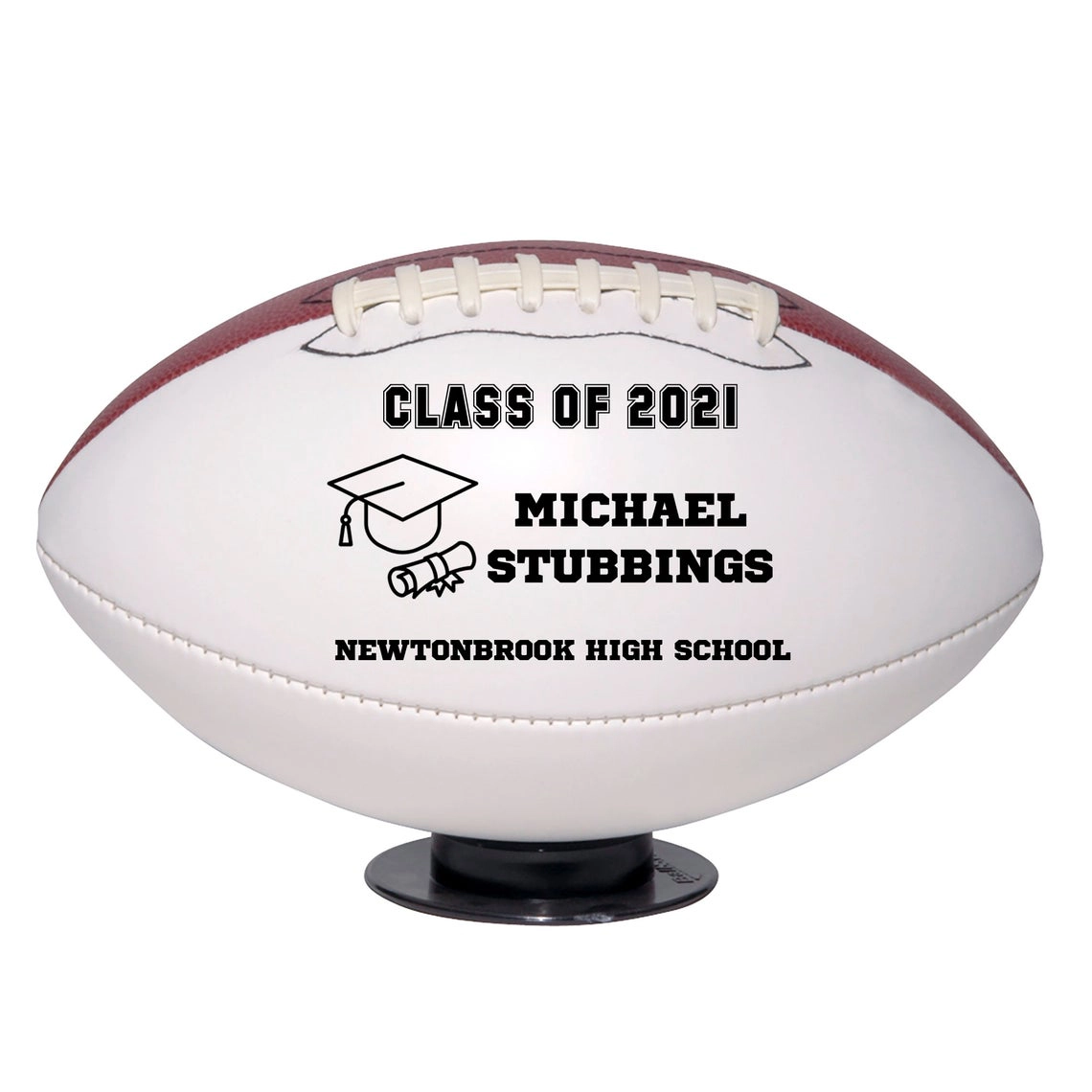 Credit: Etsy
This one goes out to the varsity football players! Following a similar vein to the soccer ball from earlier in this list, this miniature football is an adorable, themed gift that's sure to put a smile on his face.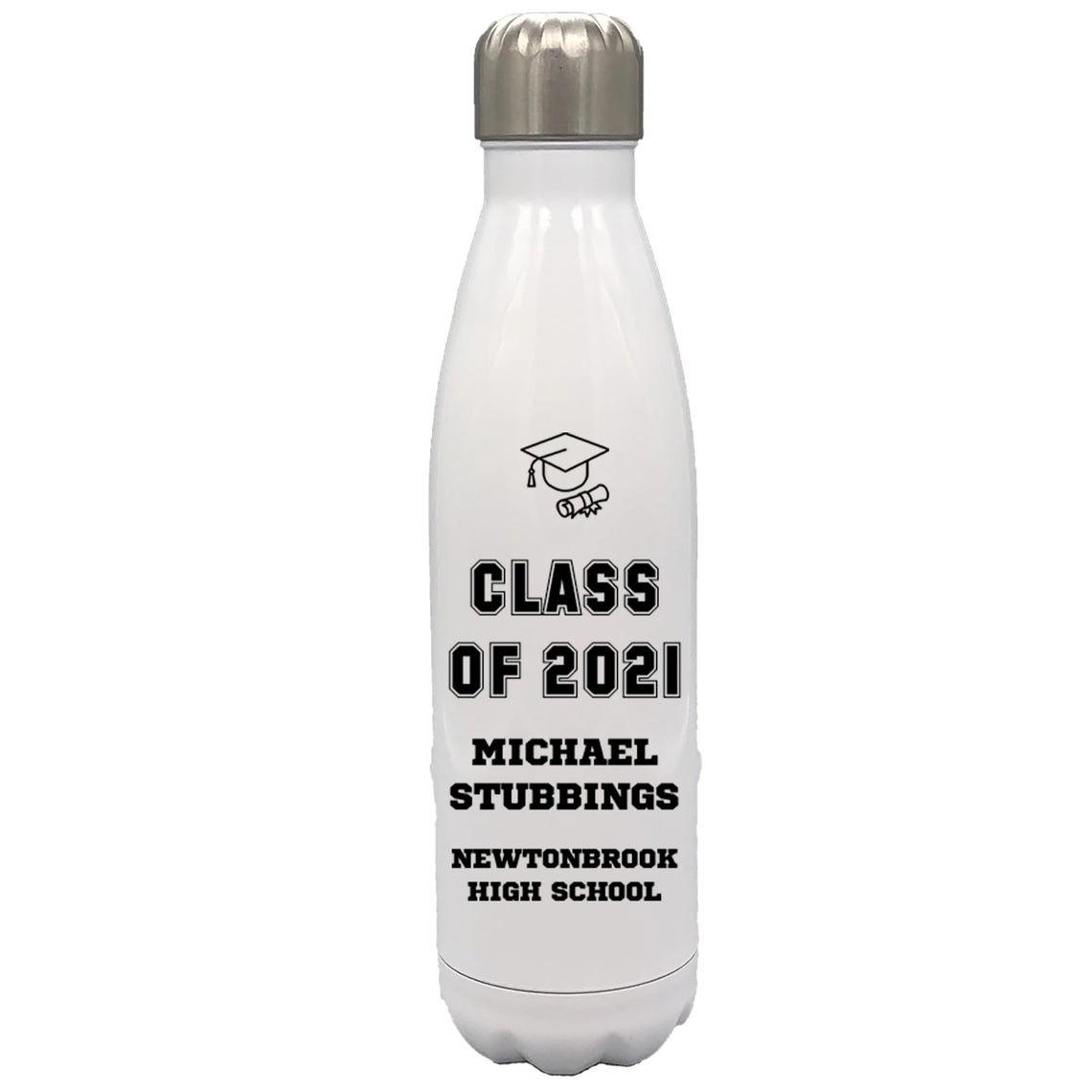 Credit: Etsy
A good water bottle is always well received, and when it's personalized, that makes it even better. Include his class's graduation year, name, and the name of his Alma Mater on this minimalistic metal bottle.
Not only will he be able to take this with him everywhere he goes, but it will also signal to other alumni that he's one of their own. So, it might inspire a friendship or two!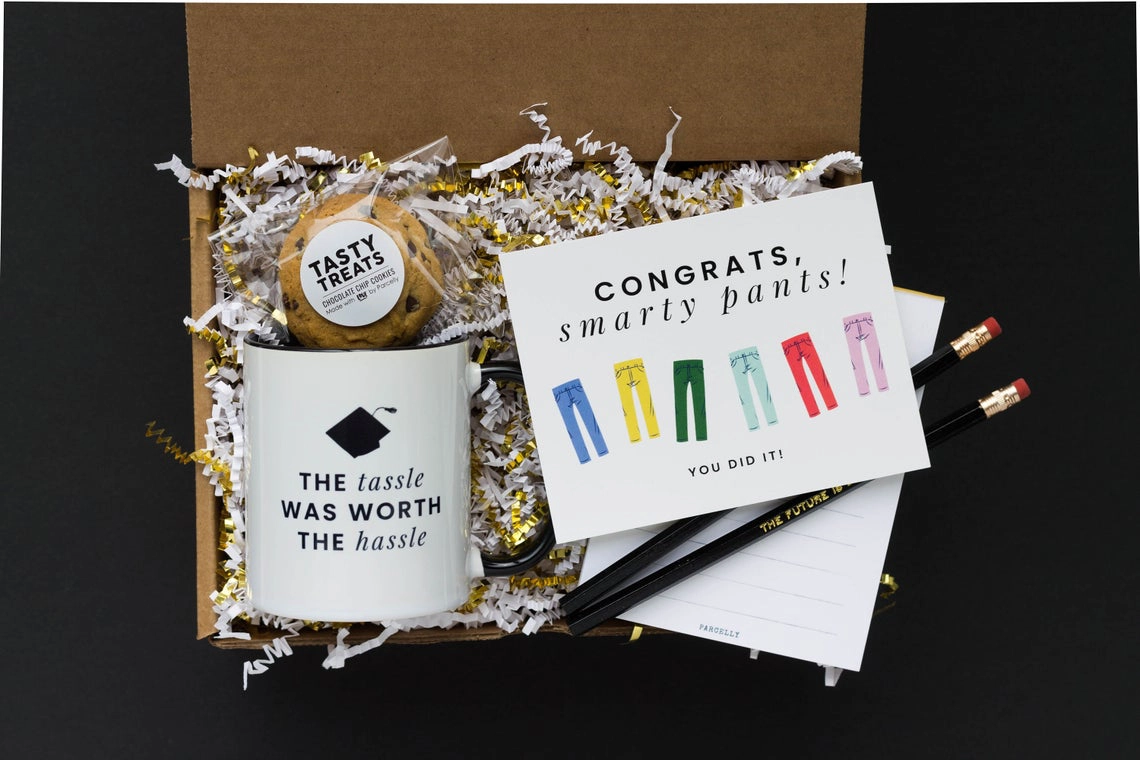 Credit: Etsy
Our penultimate gift is a humorous (yet luxurious) gift box filled with treats to make his graduation day (and those that follow) even more special. From tasty treats and a mug to confetti, this box has it all.
You can choose how many treats to make it into the box based on your price range, but I suggest including them all if you want to go all-out. The smile on his face will be worth the few extra dollars spent!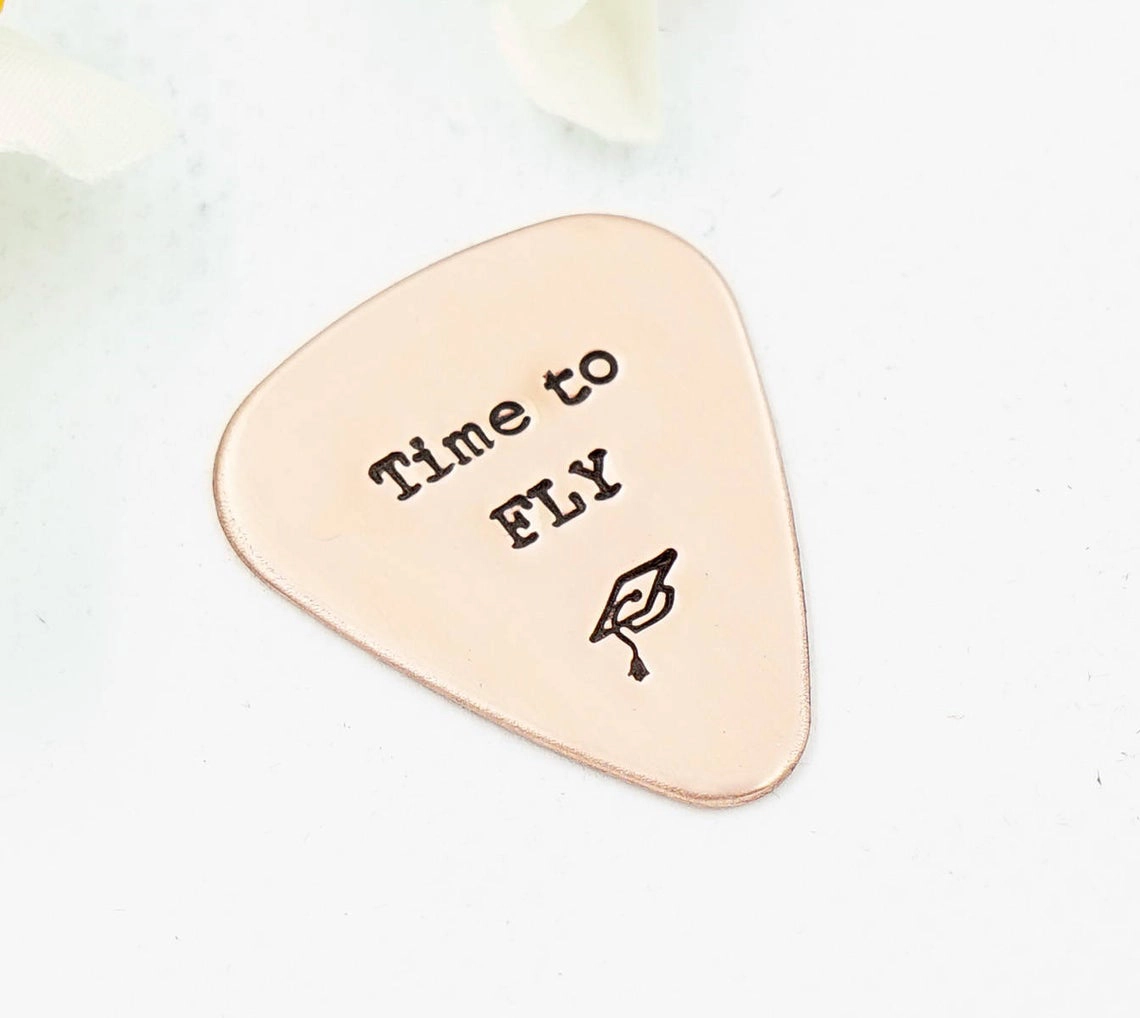 Credit: Etsy
Finally, this last gift is perfect for spurring a blossoming musician on to bigger and better things once they've left college. The ceremonial guitar pick is stunning and will strike a chord in their heart.
That's the thing about a gift as personal as this one; it hits better when you've put some real thought into the things your recipient will love, not just what's expected on the day.
With all these graduation gift ideas said and done, have you found the one that will make his heart sing with happiness? Accompany your choice with some flowers, liquor, or chocolates to make it extra special.
Most importantly, graduation day is about spending time with and celebrating the achievements of someone you care about. So, don't worry too much about how much you're spending! It's about the heart.
Conclusion
Let me know in the comments which gift you've chosen from the list or whether you've thought of something else he'll love.
Looking for more gifts for him? Check out these birthday gifts and anniversary gifts.