Christmas gifts are so hard to choose sometimes! Check out these Christmas gift ideas for dads!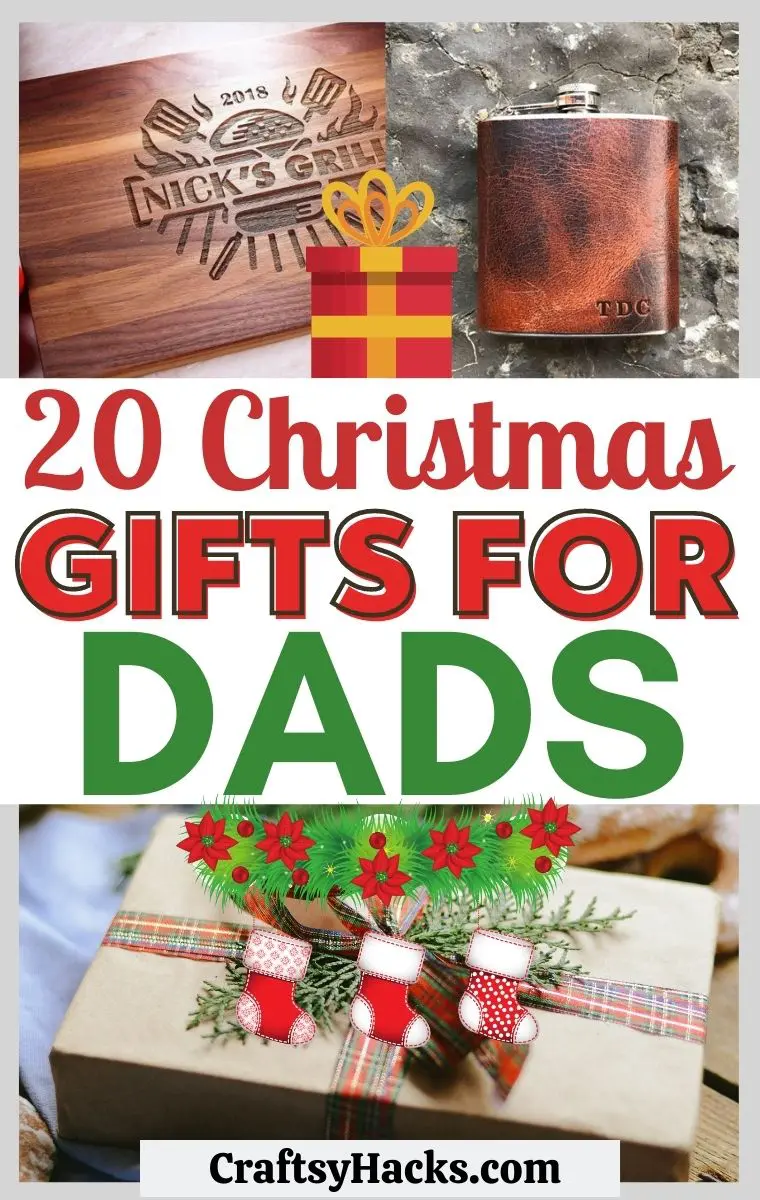 Ah, fathers. Can't live without them, but they're almost impossible to shop for! It's a well-known natural phenomenon that Dads simply can't give a straight answer when asked what they want for Christmas.
Luckily, the Internet is coming to all our rescue today. Amazing craftspeople from all over the world have been hard at work, creating the perfect gift for many different Dads this Christmas season.
So, check out these twenty awesome Christmas gifts for Dads to get your gift-giving juices flowing!
1. Amazon's Echo Dot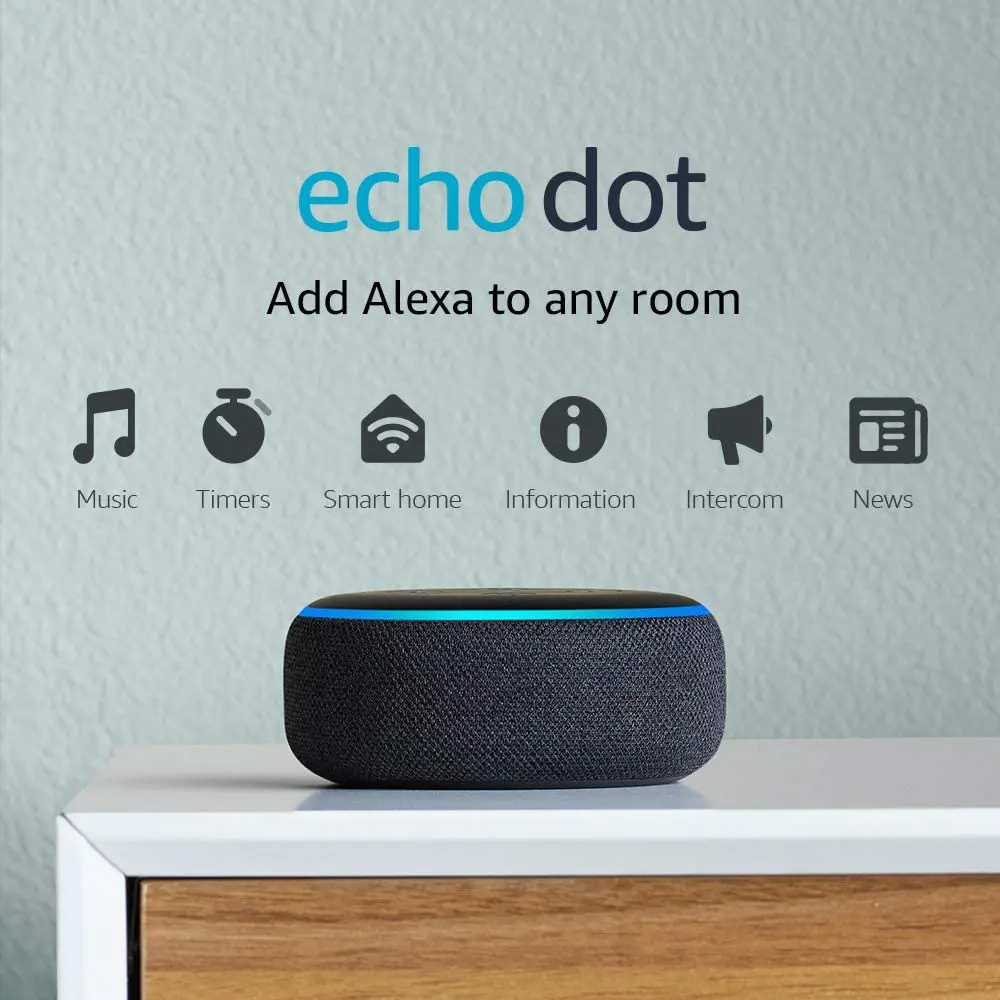 Credit: Amazon
Is there anything better to get your tech-loving dad than a smart speaker? The Amazon Echo Dot literally houses a tiny artificial intelligence, ready to help your father with his every digital whim!
Not only is this an affordable gift, but the payoff is also huge. Your dad can have access to music, timers, Amazon Smart Home, and more from any room in the house. If he's not grinning with joy, I'll eat my hat.
2. BYRIVER Acupressure Foot Massager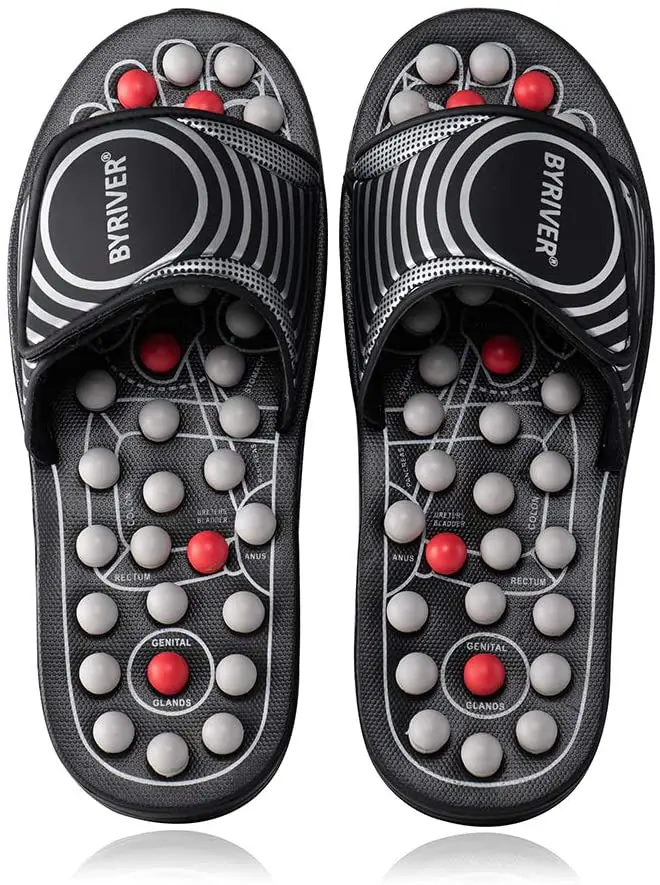 Credit: Amazon
Whether your dad is on his feet all day or experiences bouts of arthritis, this is the gift to leave him under the tree. These amazing slippers use the principles of reflexology to relieve any and all pains.
By utilizing specific pressure points on the feet, these shoes target pain points throughout the body for ultimate relief. So really, giving your dad these shoes is a lot like giving him a personal masseuse.
This one is just a lot more affordable.
3. Customised Engraved Wooden Watch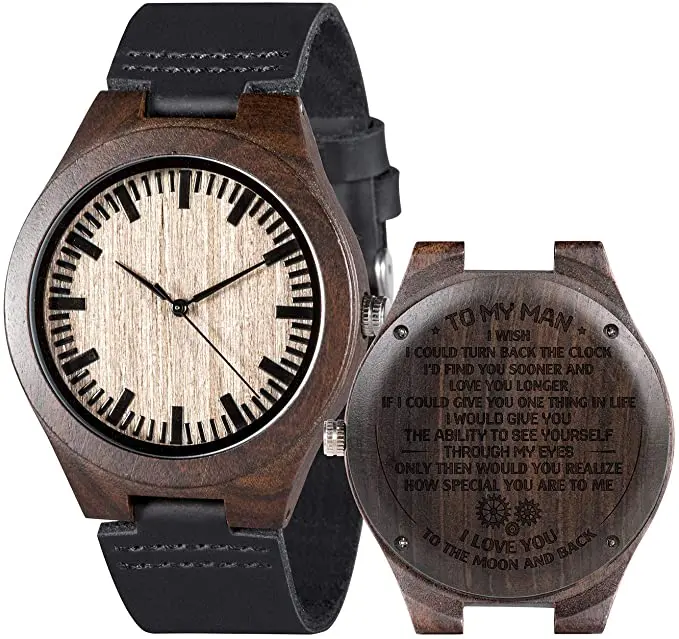 Credit: Amazon
Sometimes, the best thing you can get for your dad is a message of love. By engraving a watch, you're giving him the ultimate Christmas card, one he can always carry around with him.
This watch is made out of wood, making it the perfect gift for the woodworker or outdoorsman in your life. Give him all the things he loves wrapped up in a single package, and let him wear it on his wrist.
This is also a nice gift for a boyfriend.
4. A Personalised Leather Hip Flask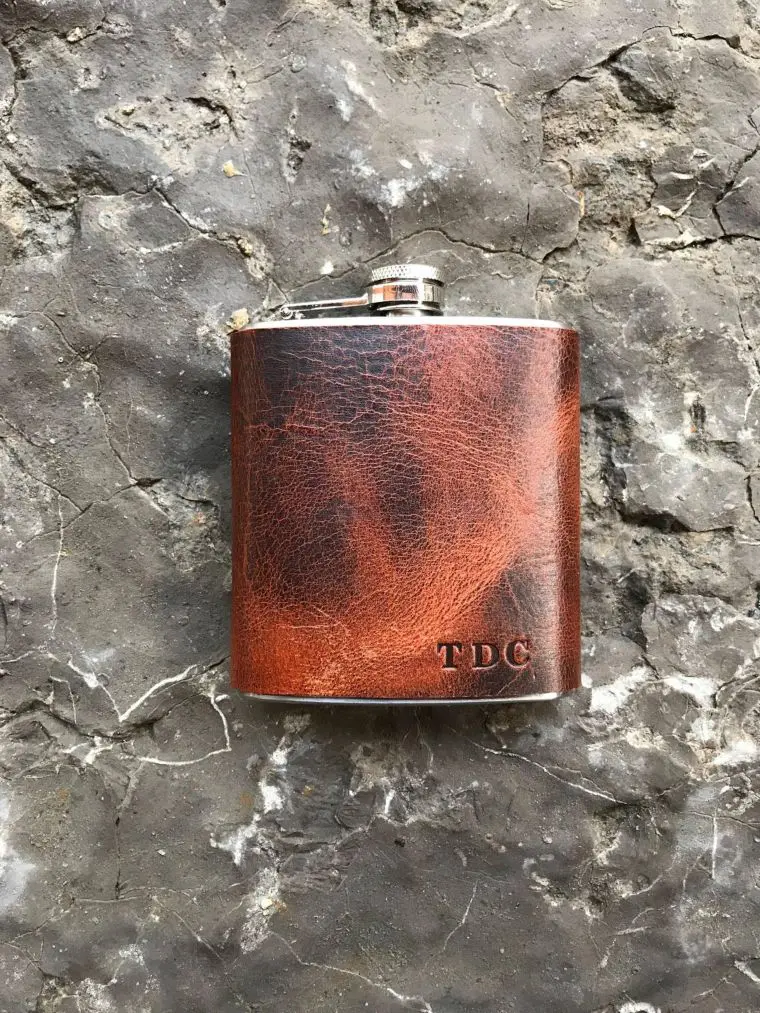 Credit: Etsy
Having anything monogrammed is an undeniable way to make it special. If you get your dad a monogrammed leather flask, you'll officially win the "Child of the Year" award.
Whether your dad's a whiskey connoisseur or a lover of brandy, the flask is his ideal companion in life.
Choose a leather finish to suit his style, have it monogrammed, and watch him grin as he unwraps it on Christmas morning!
5. A Whiskey Stones Gift Set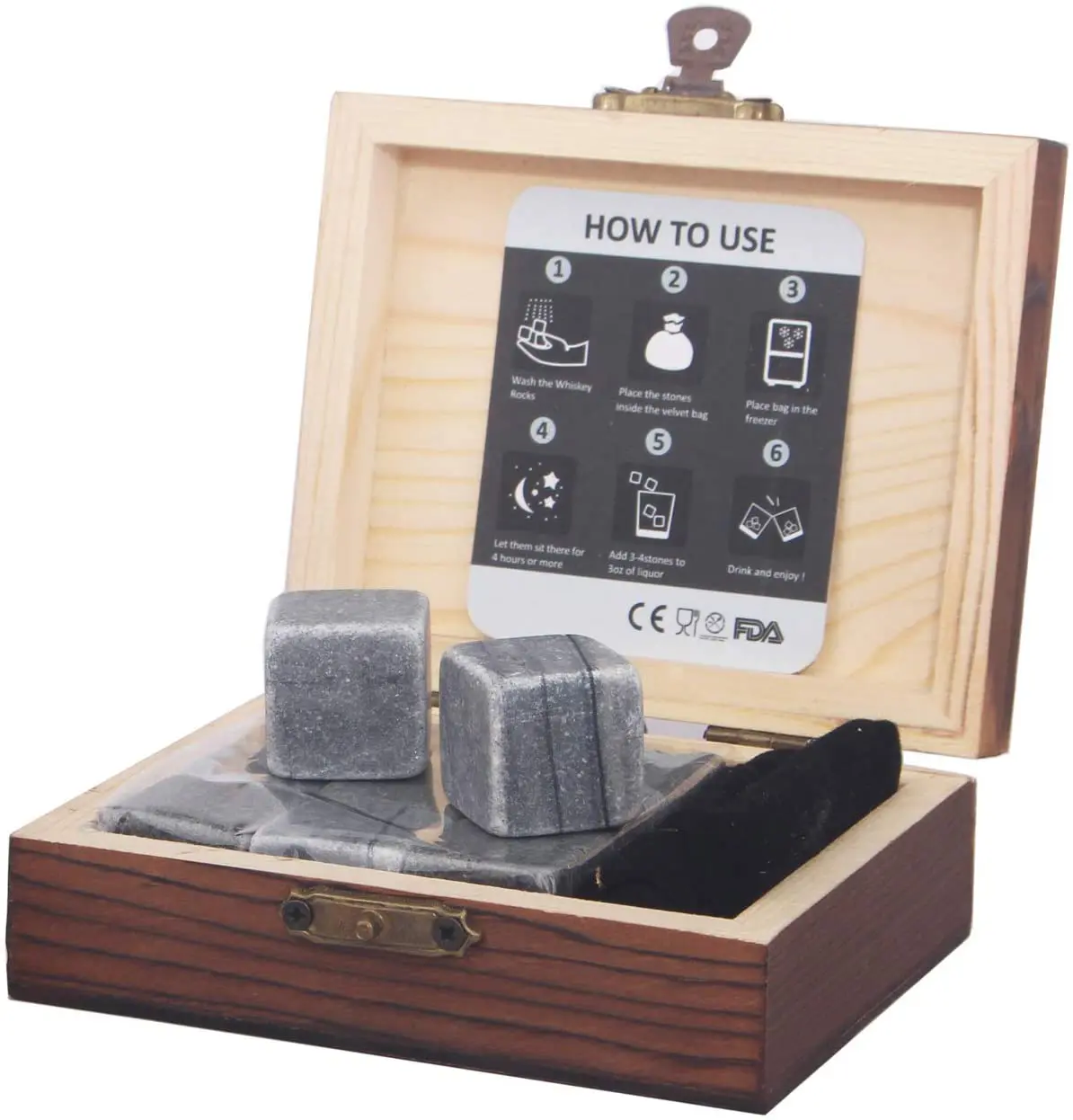 Credit: Amazon
Speaking of whiskey, any Dad worth his salt knows that putting ice cubes in a glass of whiskey will dilute its taste. So, give your father the gift of cold, pure whiskey this Christmas with this gift set.
The whiskey rocks never melt, but they carry the cold from his freezer right to his glass. The sleek wooden box features nine whiskey rocks, so it's the perfect drinking companion for a refined Dad.
Add a bottle of his favorite top-shelf whiskey to complete the gift, and you're all set!
6. A Multi-Function Wooden Docking Station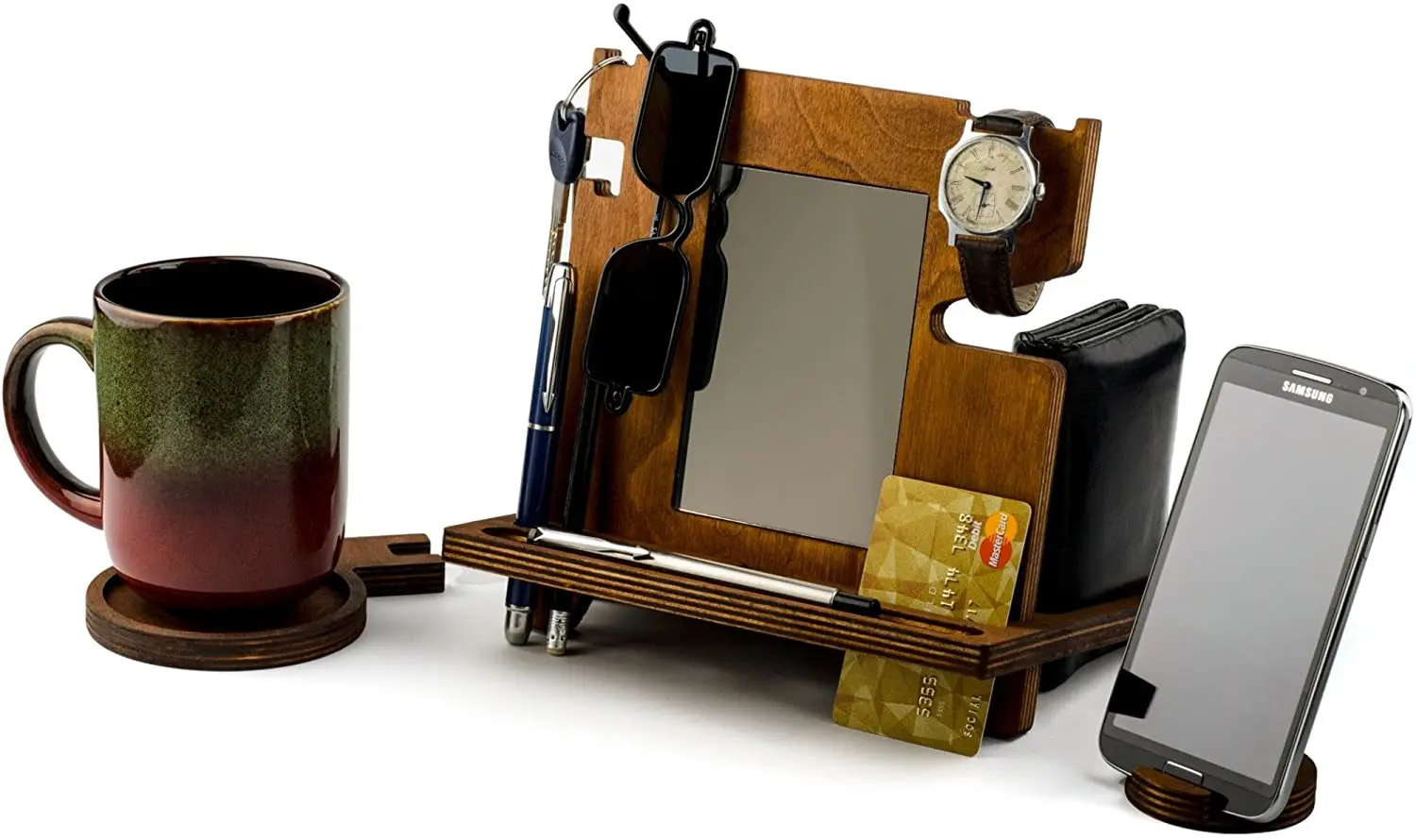 Credit: Amazon
Combining all the fun of technological functionality with the look of good, solid wood? It just doesn't get any better than that. Give him the gift of a technology storage solution that looks great!
This wooden docking station features everything from a place for his phone to a place for his watch, so he'll never lose anything ever again. It even has a spot for a mug! Talk about organization.
7. Oasser Car Trunk Organiser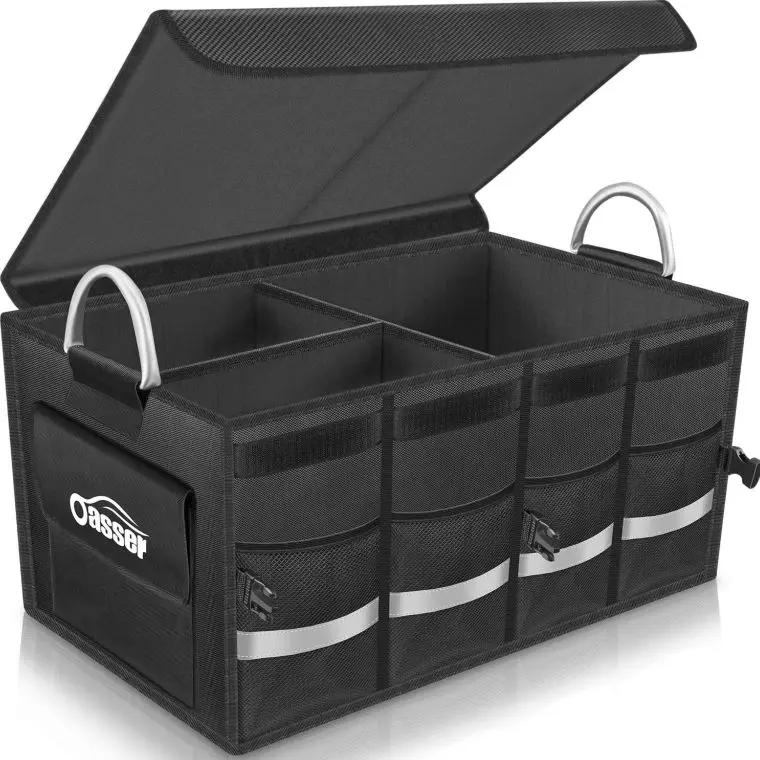 Credit: Amazon
Ever glanced in your dad's car trunk? Glimpsed pure havoc? I guarantee you that if his car's trunk is messy, it bothers him every single time he gets in the driver's seat.
Gift him the knowledge of a clutter-free space this Christmas. For many Dads, the car is like a second home, and who wants their home to be a mess? The Oasser is a gorgeous organizer for under the tree.
Featuring a durable (but collapsible) structure and multiple storage compartments, this is the ultimate solution to your dad's car storage woes.
8. Survival Hammer Multi-Tool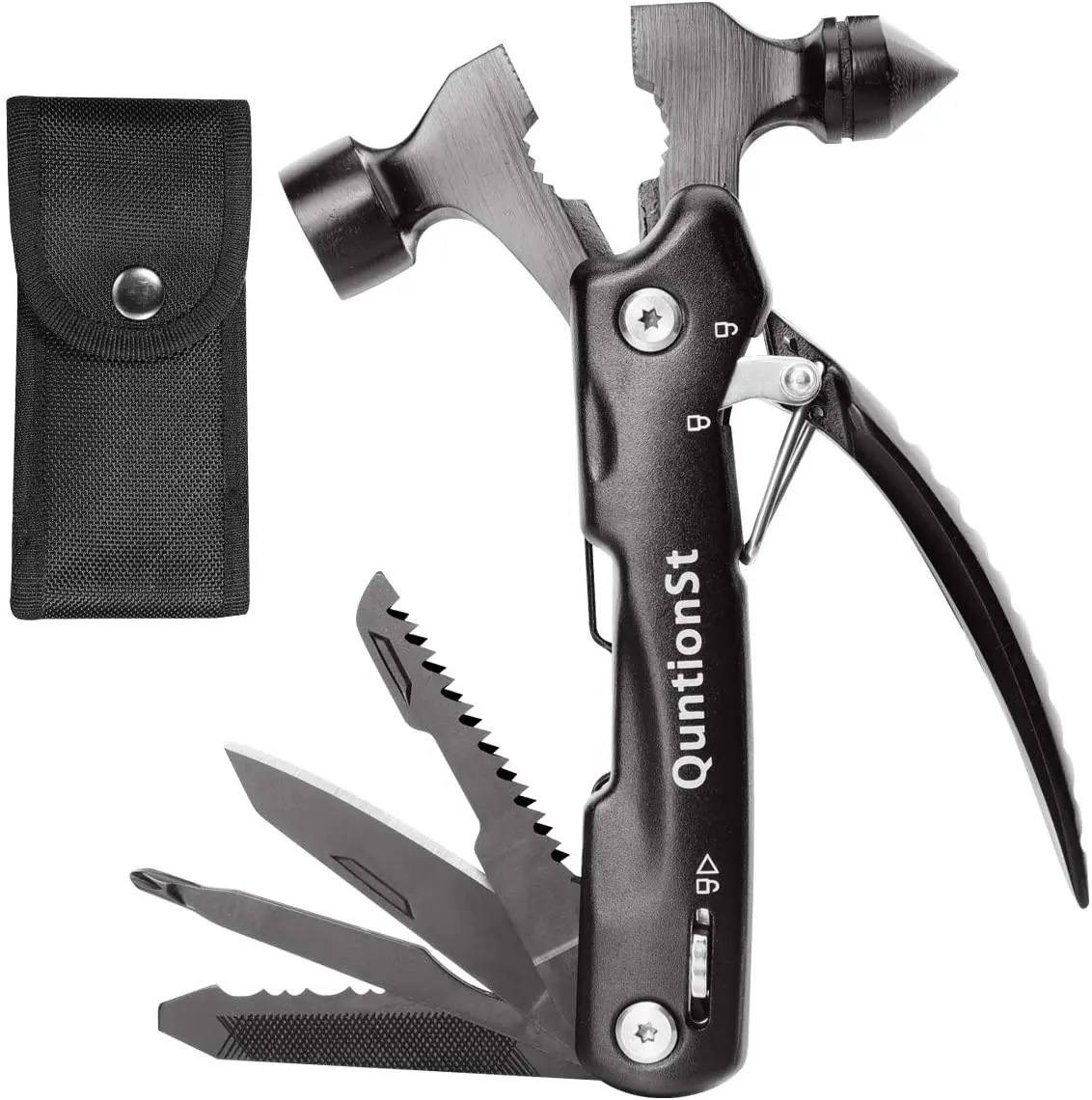 Credit: Amazon
You've heard of Swiss Army Knives, but have you ever come across a hammer multi-tool? These things take survival to the next level, incorporating everything from safety hammers to a knife.
Whether your dad's the next Bear Grylls or he just likes to be prepared, I guarantee he'll love this gift. It's also a great way to make sure your dad sticks around for as long as possible.
After all, he's got the ultimate survival tool!
9. The YETI Rambler Mug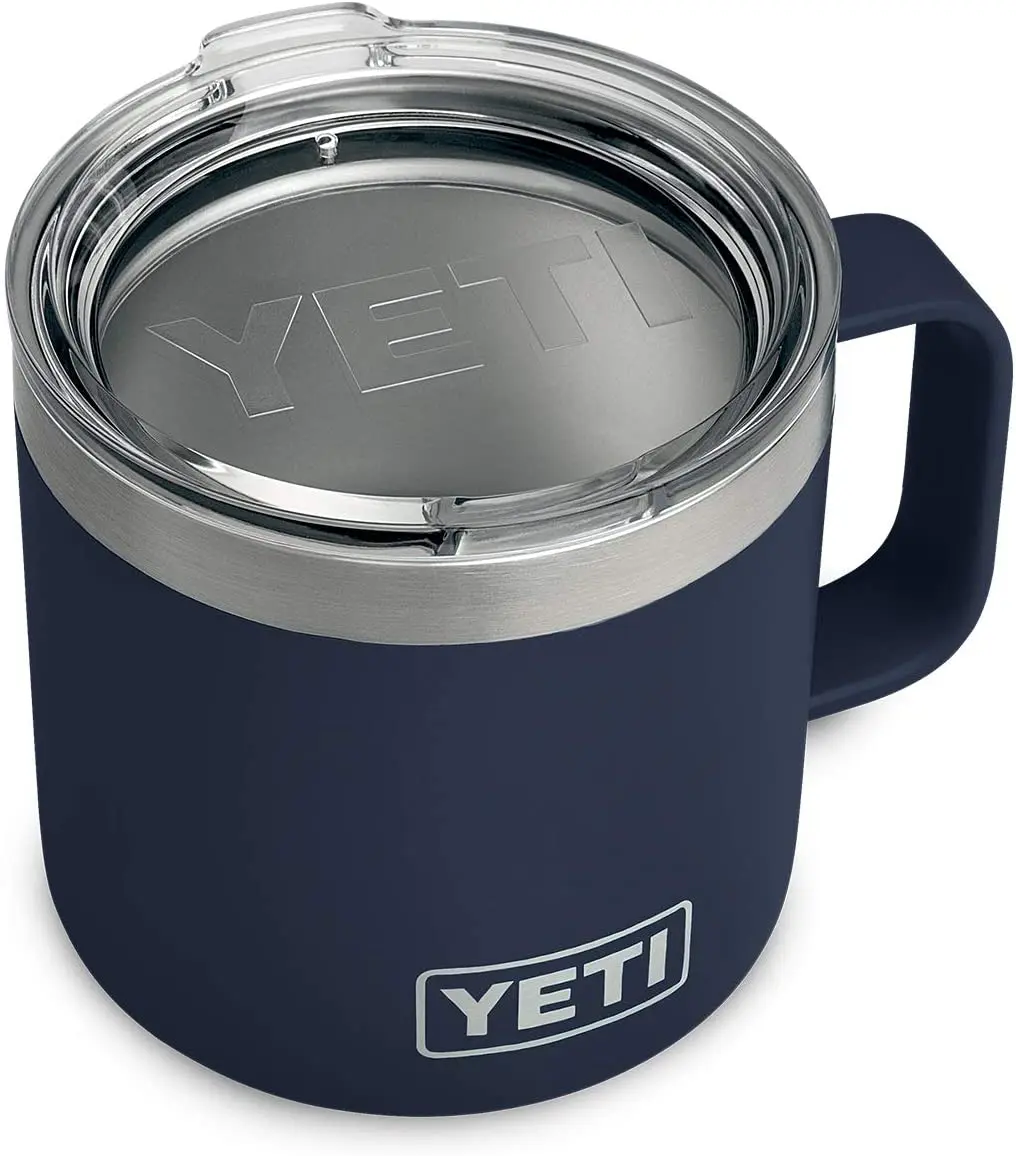 Credit: Amazon
If your dad is the kind of guy who prefers nothing but the stars over his head and the wind in his ears, then the YETI Rambler will be a welcome addition to his collection of gear.
This mug is a genius! Featuring a stainless-steel frame, this thing is both puncture and rust-resistant, and it keeps all the heat in. Not to mention, YETI's range of colors lets you choose the perfect one for him!
10. The RAK Magnetic Wristband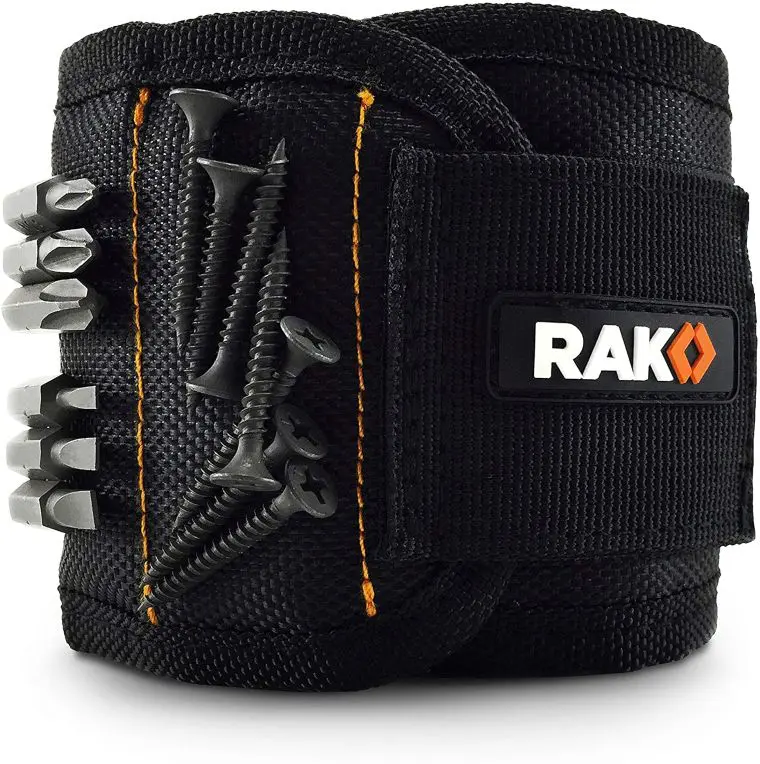 Credit: Amazon
Your childhood might have been peppered with the sounds of hammering, construction, and various drills coming from the garage. Whether he's a woodworker or DIYer, your dad needs tools.
Thankfully, the RAK Magnetic Wristband is a small, affordable tool that adds big value to your dad's workshop. No more losing drill bits or loose screws, now he can just attach them to his wrist at will!
You're essentially granting him a superpower with this gift. The power to never be frustrated by that one missing screw ever again!
11. Beer Flight Paddle and Glasses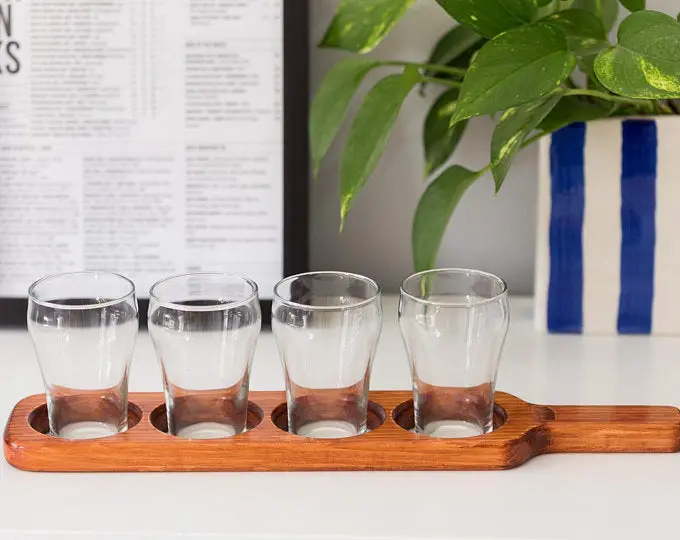 Credit: Etsy
If whiskey isn't quite his game, then your dad might be more of a beer man. In that case, this flight paddle is a great way to introduce him to some new flavors (alongside the ones he already likes).
Make this an extra special gift by accompanying it with a selection of new beers and old favorites. If you're not much of a connoisseur in this area, your local liquor store can help with some craft selections.
Most importantly, Dads love spending time with their kids. So, if you drink, why not set up an afternoon of beer tasting with your dad? It's a great way to get that little bit closer to him.
12. A Personalised Wooden Cutting Board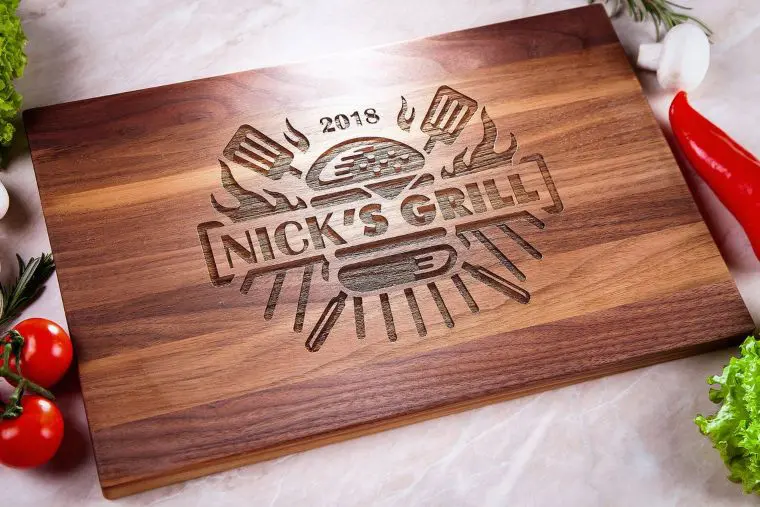 Credit: Etsy
Whether a woodworker, a griller, or a fan of cooking up a storm, I dare you to find me a Dad who wouldn't love this personalized wooden cutting board.
You can give your dad the illusion of his very own restaurant every time he looks down while chopping! It's a gorgeous display item, but at its core, this is a practical gift with a lot of heart.
Start by choosing a type of wood as the base, then customize it with a personalized message. You'll receive it all wrapped up and ready to go. So, as a Christmas gift, this couldn't be any easier.
This could also be a lovely gift for moms.
13. RockDove Men's Memory Foam Slippers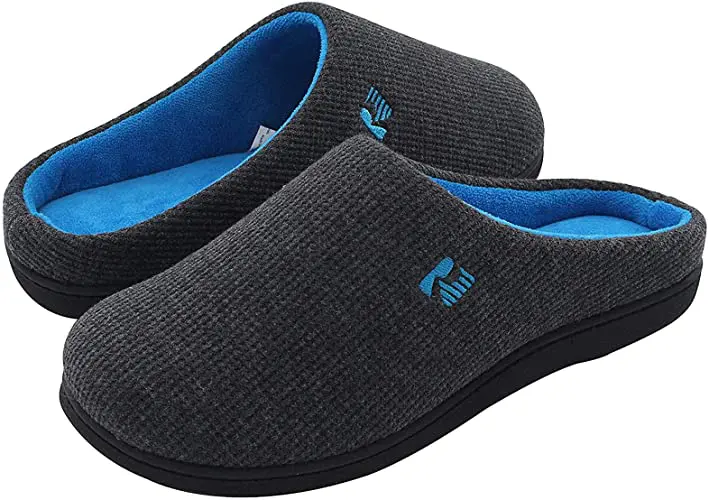 Credit: Amazon
Give his tired feet a well-deserved rest with these memory foam slippers. Memory foam is notorious for being extremely comfortable, and these stylish slippers are perfect for your dad's days at home.
Featuring a memory foam insole, sturdy rubber sole, and waffle knit upper, these shoes are made to last. Choose the right pair for your father from a range of colors (they're sleek no matter what).
Once he unwraps these, I guarantee he'll slip them on immediately. They're just that comfy!
14. Golf Club Grill Set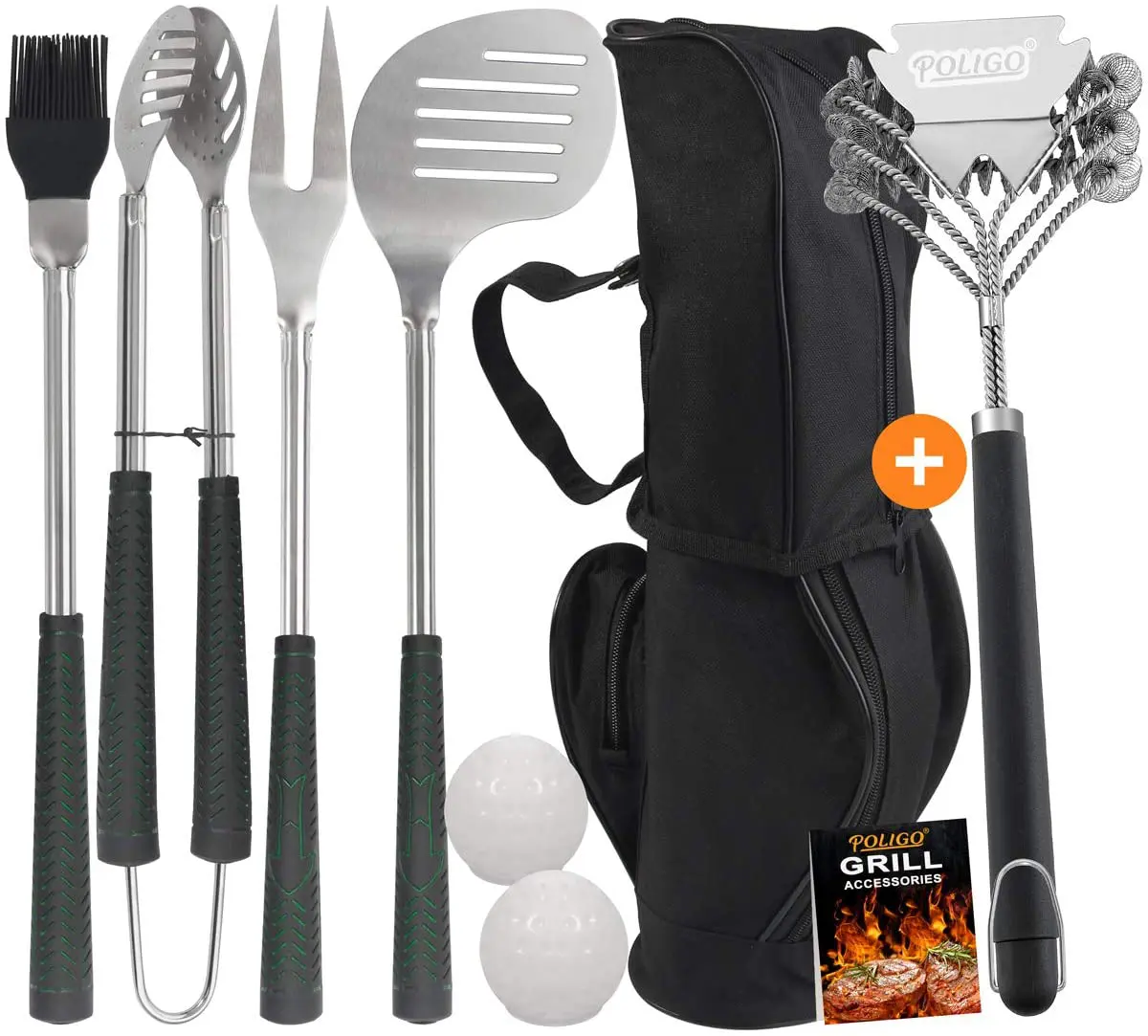 Credit: Amazon
There are some gifts out there that seem like they're particularly made for someone with a very defined set of interests. This golf club grill set is one of those gifts.
Each spatula looks like a golf club, salt and pepper shakers that look like golf balls, and the whole thing even comes in a golf carrying case! It also comes with a top-notch grill brush your dad will love.
If your dad loves being behind the grill as much as he loves being on the green, this will blow his mind!
15. Wacaco Minipresso Portable Espresso Machine
Credit: Amazon
Let's face it, our Dads are busy people. From keeping everyone up to date on the latest Dad jokes to grilling up a storm, our fathers don't have a lot of time to brew a good cup of coffee. Let's fix that.
The Wacaco Minipresso Portable Espresso Machine is a wonder of modern technology. This bottle-sized capsule is ideal for traveling or camping fathers with a coffee obsession.
It happily churns out a cup of coffee from a Nespresso capsule. No need for a separate energy supply, water, or even a mug! Even if your dad doesn't travel a lot, he'll get a kick out of this cool tech.
16. Personalized Wooden Grill Set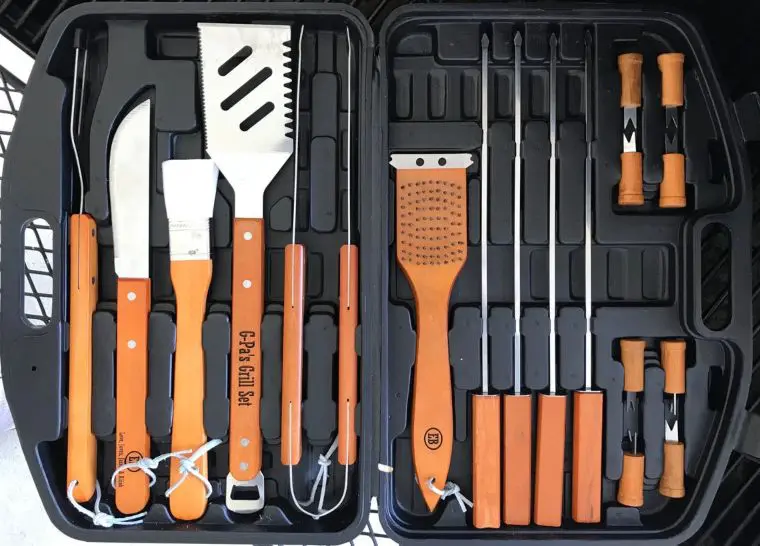 Credit: Etsy
If your dad fancies himself something of a grill master, then of course, he needs a set of personalized tools. Like a woodworker or painter, these tools define him as a griller!
So, gift him with a set of eighteen beautifully crafted grill tools, all packaged in a high-quality case. The grill brush, knife, spatula, and the case itself are all engravable with a custom message or initials.
The personalization changes from tool to tool, so even though you aren't making these yourself, the result feels like a custom-made set just for your dad's grilling pursuits.
17. Personalized Stag Beer Caddy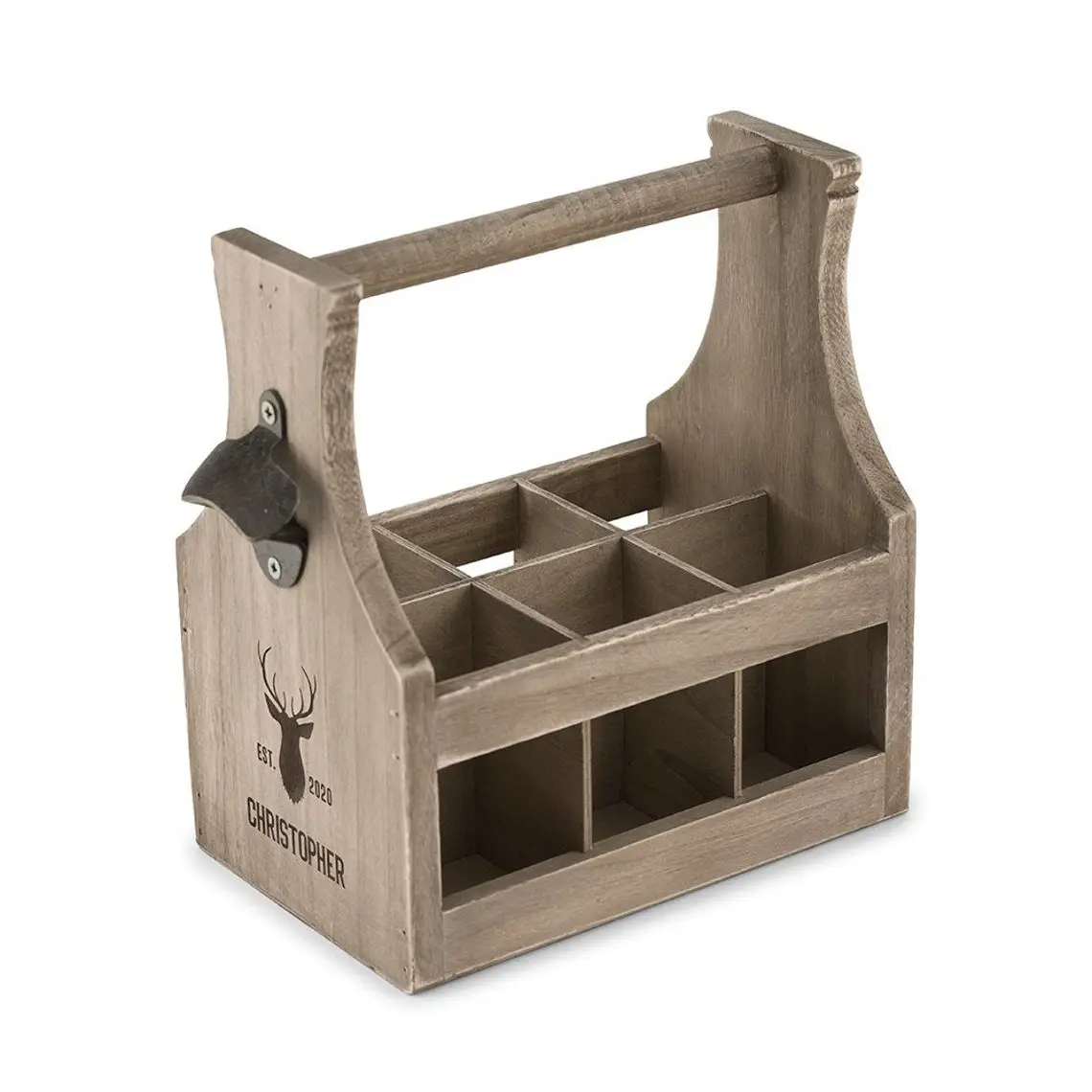 Credit: Etsy
Staying within the realm of personalized things, this Stag Beer Caddy is perfect for outdoorsy Dads who love a good beer.
The caddy itself is a beautiful, sturdy structure made from pine wood, definitely strong enough to survive some hunting expeditions. Not to mention, it comes with its own metal bottle opener!
Have your dad's name etched below the head of a majestic stag head. Built with the care only another beer lover can provide, this is the perfect gift for beer lovers on the go.
18. Kikkerland Putter Cup Golf Mug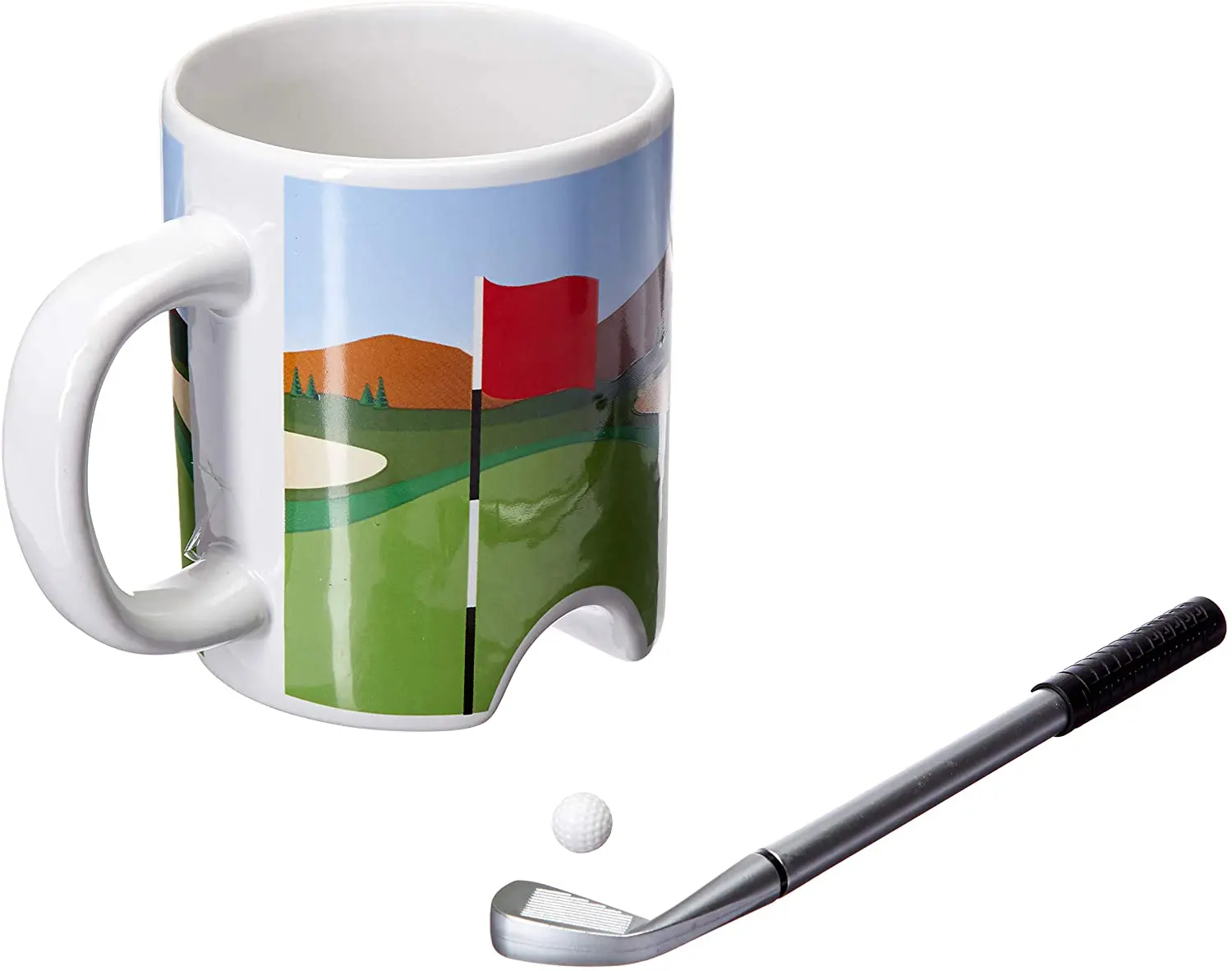 Credit: Amazon
There are some Dads out there who simply can't be away from the golf course without sighing longingly. They always want to be on the green! If that's your dad, I've got the perfect gift for him.
The Kikkerland putter cup golf mug features golf graphics on the mug, an arch in the bottom of the mug, a putter, and a tiny little golf ball. Your dad can play his own mini-game of golf with every coffee!
Get him this mug so he can sharpen his golf game while at work, at home… basically, any time he isn't already on the course. It's adorable, funny, and perfect for the golf-lover in your life.
19. Manly Indulgence Vintage Oak Scented Jar Candle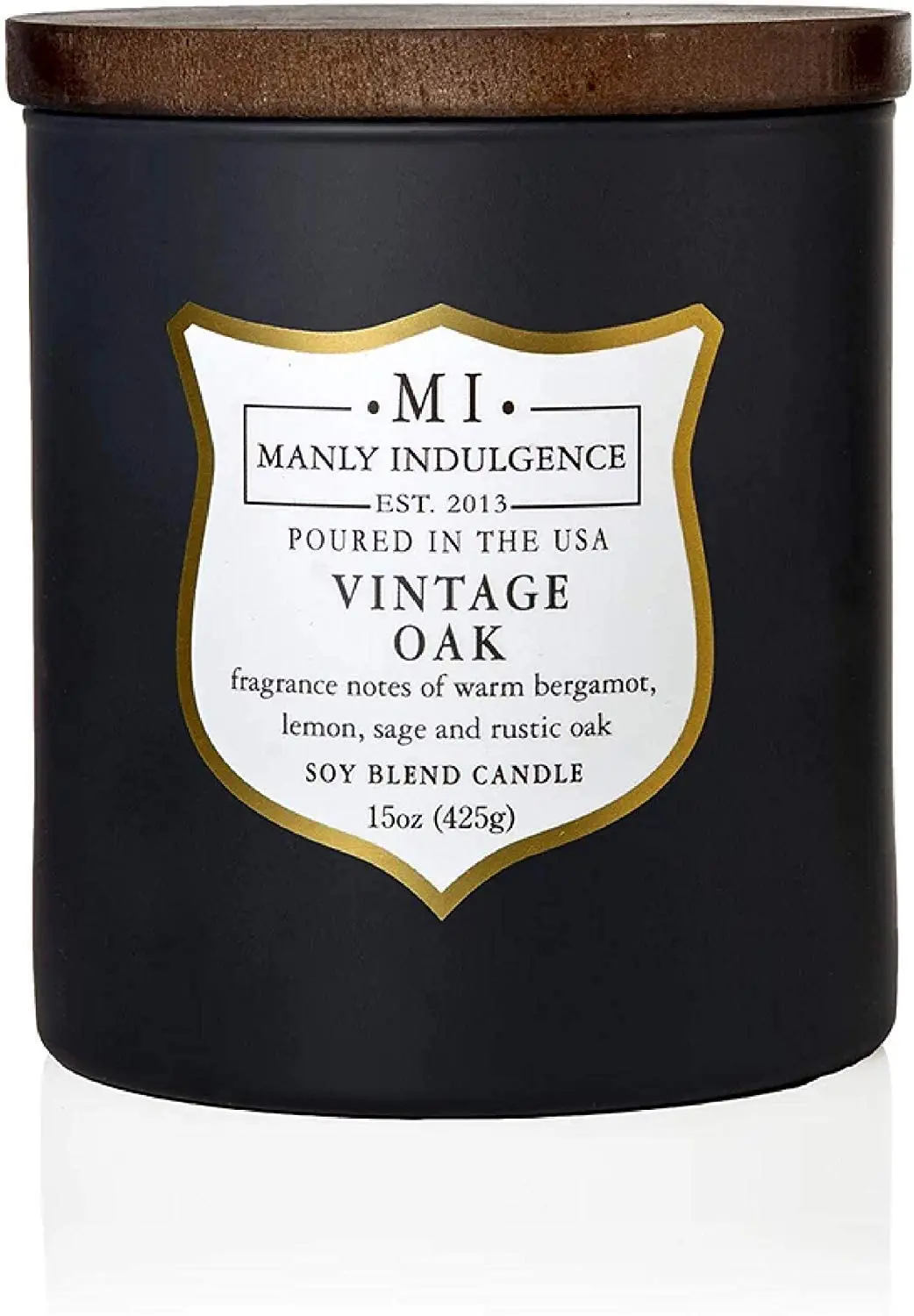 Credit: Amazon
Many men are reluctant to invest in a really good candle, but they're missing out! Give your dad the gift of a lovely, calming smell wrapped in a very masculine exterior with this vintage oak scented candle.
Featuring fragrance notes of warm bergamot, lemon, sage, and rustic oak, this soy blend candle burns for about sixty hours. The candle is black with a cap of vintage-looking wood, very sleek!
Teach your dad to love candles with this gift. Or, if he already does, gift him with a long-burning candle that smells like an old wooden home. He'll love it.
20. Mr. Coffee Mug Warmer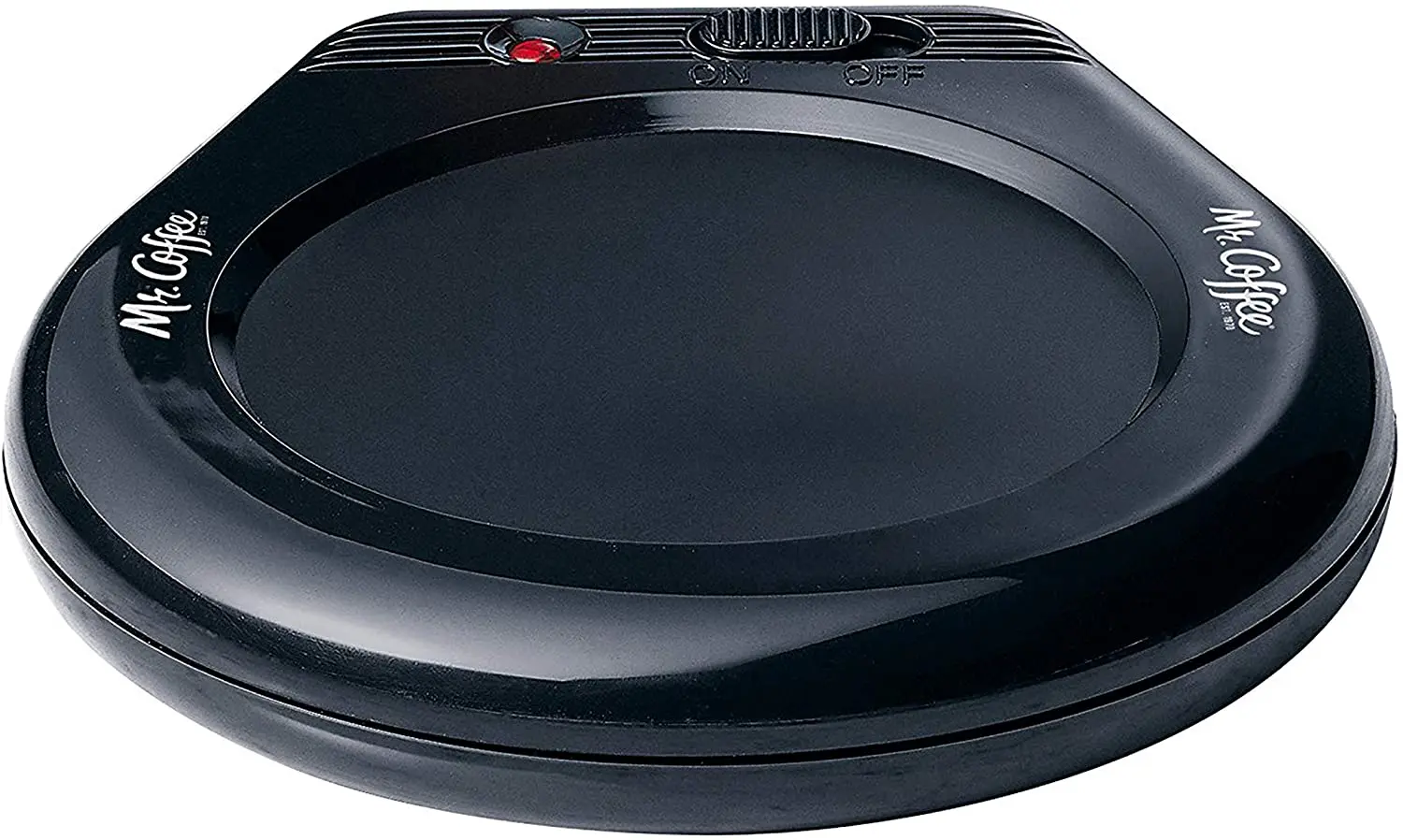 Credit: Amazon
Finally, the last gift on this list goes out to coffee lovers who hate drinking a cold cup of joe. There's nothing more frustrating than brewing a mug, letting it sit for five minutes, and finding it to be cold!
Luckily, there's a piece of technology that solves this problem. This mug warmer warms up beverages in two minutes or less, or it keeps your already-hot cup of coffee steaming.
Featuring a long power cord, easy cleaning surface, and 17 watts of pure heating power, this gift will have your dad grinning with glee in no time.
Conclusion
Which one of these gifts is your favorite? What do you think your dad would love?