Needing more activities for the birthday party? These teen birthday party activities are easy, fun, and creative.
Kids grow up fast. If you have a teen, cherish her special moments because before you know it, she will fly the coop. One such special occasion is your teen's birthday.
Now, planning the decor and the cake is an easy task, but planning the games and fun bits of the party is hard.
But you don't have to break a sweat thinking about the fun and games at your teen's birthday party. Here are 27 Teen Birthday Party Activities that the kids will love.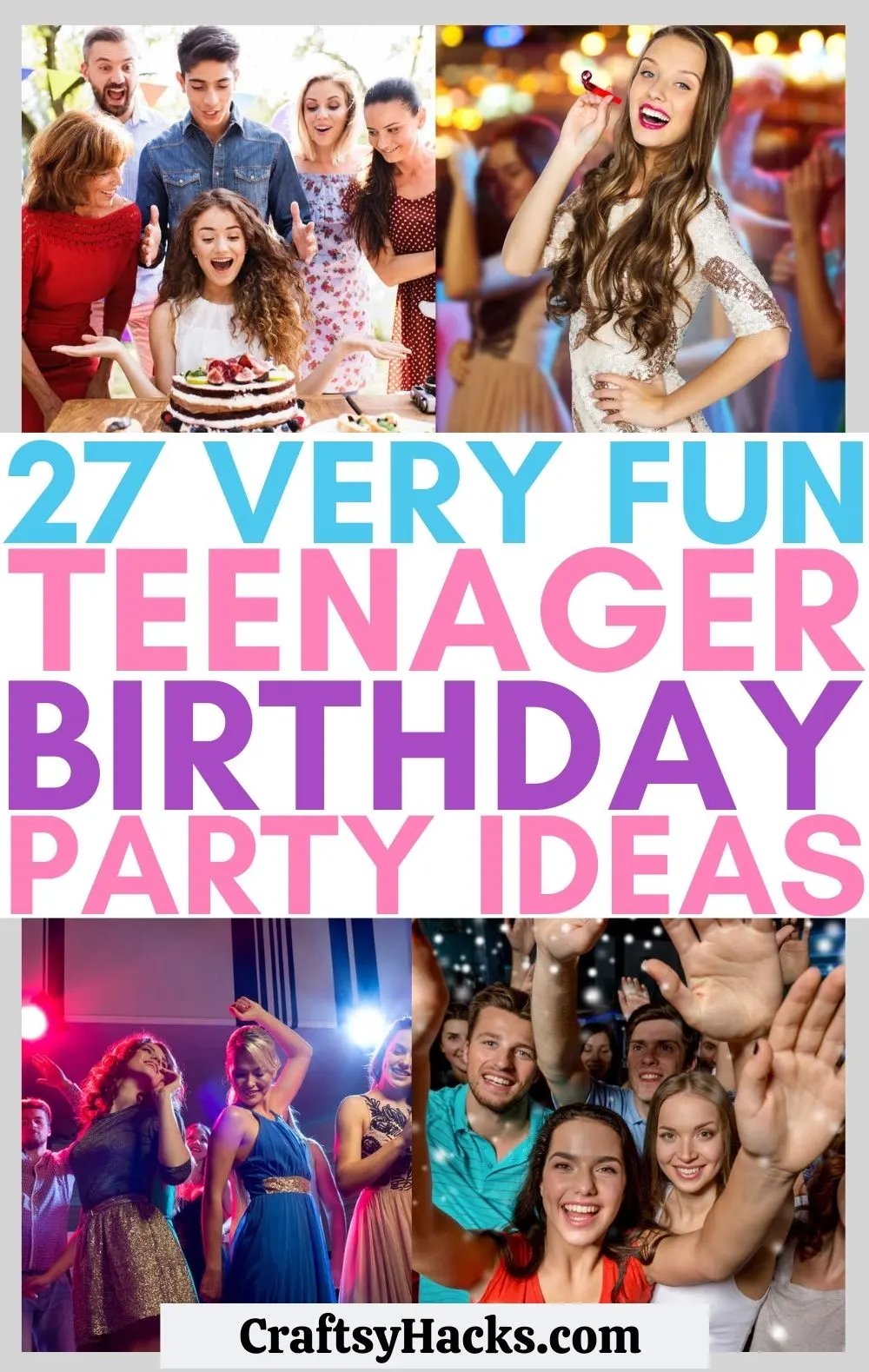 1. Outdoor Movie Night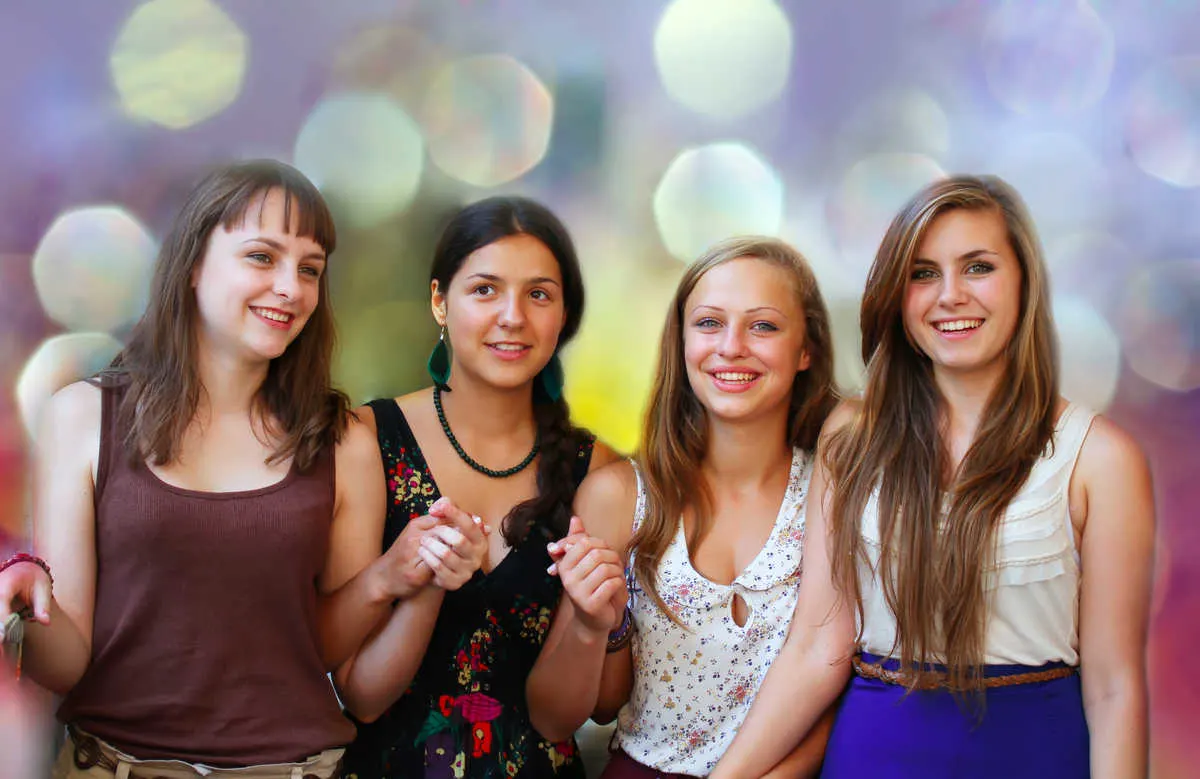 Step out of balloons and Pinatas and into the world of mature party ideas. Sit your teen down in a serene atmosphere, give them popcorn and put their favorite movie on.
But wait, make it even more interesting by doing it outdoors. Your teen will have a great time watching her favorite movie on a projector outdoors. Have some campsite snacks and refreshments for their movie night as well.
2. Murder Mystery
Hosting a murder mystery party for your teen is also a great idea for her birthday. It's a great way to engage teens in a fun-filled evening. You can get your murder mystery kits here—order according to the number of people you are inviting.
You can also get murder mysteries according to period themes as well as modern themes. It's a great team-building exercise that is also a lot of fun.
3. Party Bus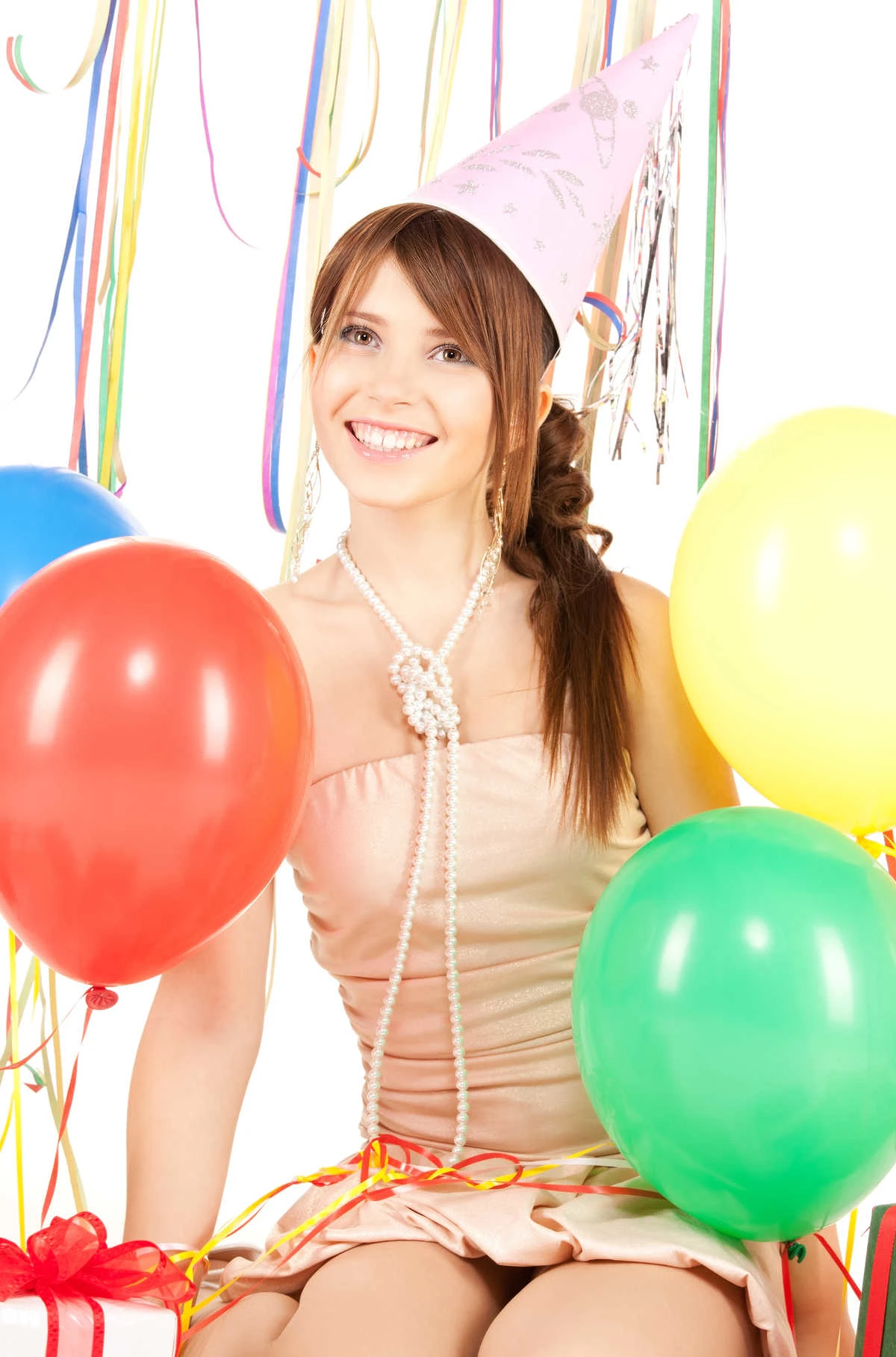 Make your teen's birthday party a night to remember, and hire a party bus. You can also select a theme for her party bus. The most popular themes are Period themes (70's, 80's, 90's), Disco, Masquerade, etc.,
The party bus can have bubbly, movie setup, karaoke, and some fun card and board games. This is an excellent idea if you have a boisterous teen who doesn't want a simple celebration at home.
4. Smores and Hot Cocoa Bonfire
A campsite birthday party is a hot idea, even if you aren't having an actual camping adventure. Just throw in a bonfire, some s'mores, and you are good to go.
Forget cake and the traditional birthday decor, have a smores and hot cocoa bonfire for your team. If you haven't got the gear, order your outdoor grill here for a safe s'more activity.
5. Girls Night Glamping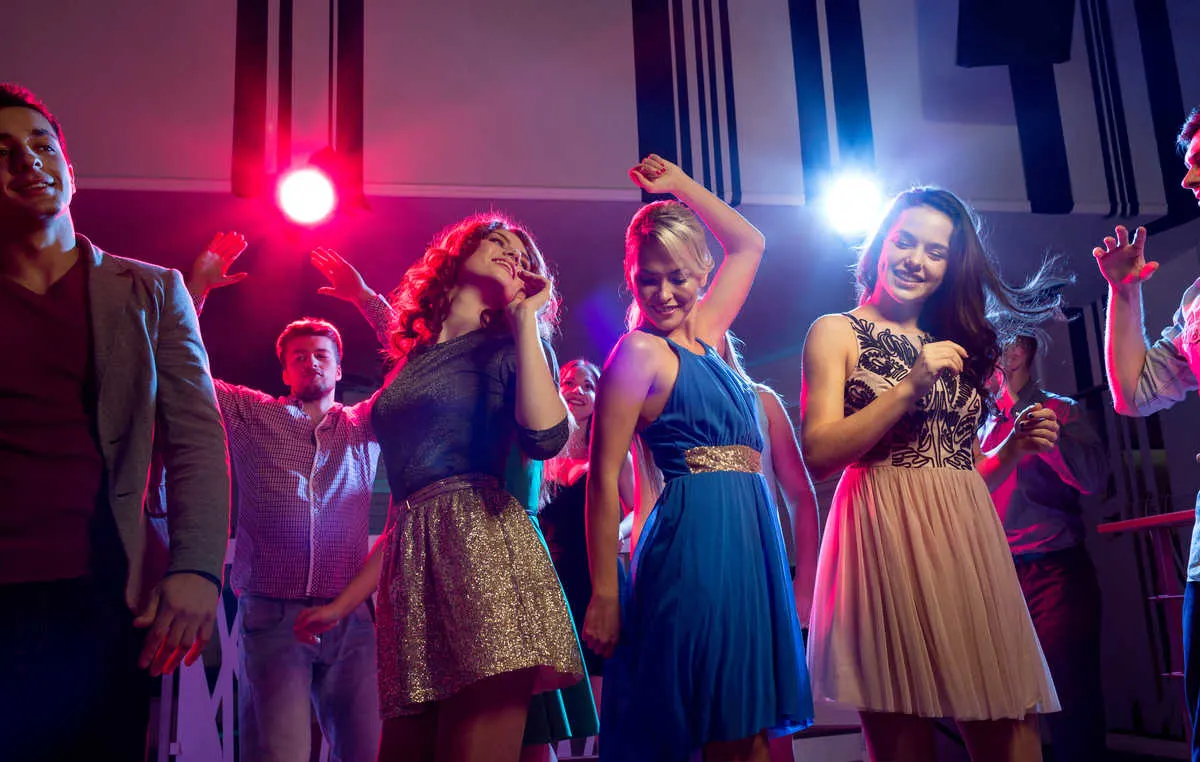 Do you want to put up a classy camp for your girl on her birthday? Well, a Glamping night is what you need. Get a large tent set up in your backyard to hire a professional to do it.
You can get it decorated with a Balloon Garland, have air conditioning, as well as a smores kit to go with your glamping setup. You can make it as glamorous as you want.
Have your girls spend a day or night in this beautiful Glamping setup, and you will not hear the end of how cool the party was.
6. Indoor Picnic
Have a picnic; just twist it a bit and have an indoor picnic for your girl. You can have balloons and all the traditional decor, but set it up as an indoor picnic theme. You can get your picnic baskets here.
Set the menu according to a picnic with sandwiches, and cool drinks, and serve it just like you would at a picnic. This is a cool idea; you can also set up a small picnic table and a couple of small tents to add details to your picnic theme.
7. Karaoke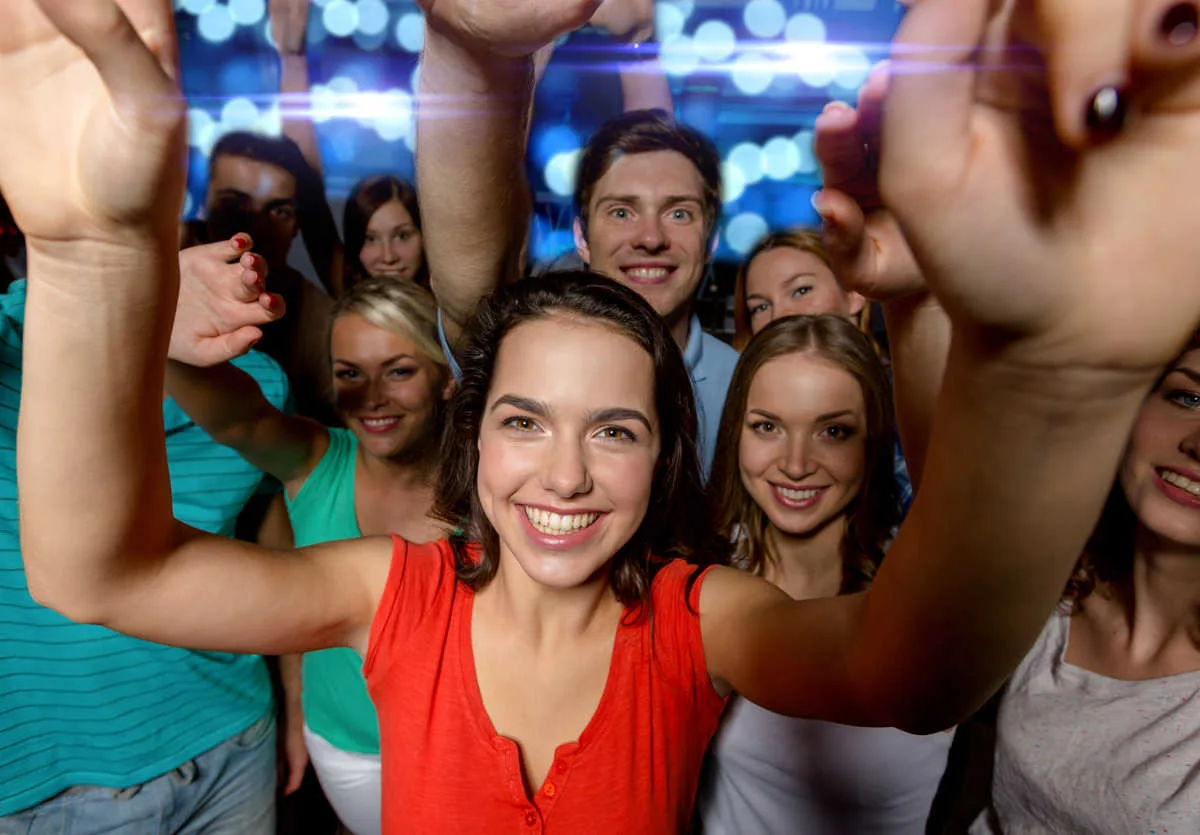 Do you have an aspiring musician in the house? Or a teen who is always on her iPod creating one or another playlist? Well, if this is the case, you must throw her a karaoke birthday party.
To throw a karaoke birthday party is fairly simple. You just need to be a little creative about it. For decor, you can use disco balls, Letters that spell out SING, a spotlight, stereo speakers, etc. Get your disco balls for the karaoke party here.
8. Spa Night
Every girl deserves a night off with her best mates. If you are one of the coolest parents ever, you need to throw your girl a spa night party for her birthday.
For this one, you don't have to go heavy on decors; just get the basic supplies, set up a papering station, and there you have it.
For the pampering station, you will need sliced cucumbers, face mask, pedicure kits, washcloths, nail files, hairband (pink fluffy ones will do great order some here), and some lotions.
9. Cookie Decorating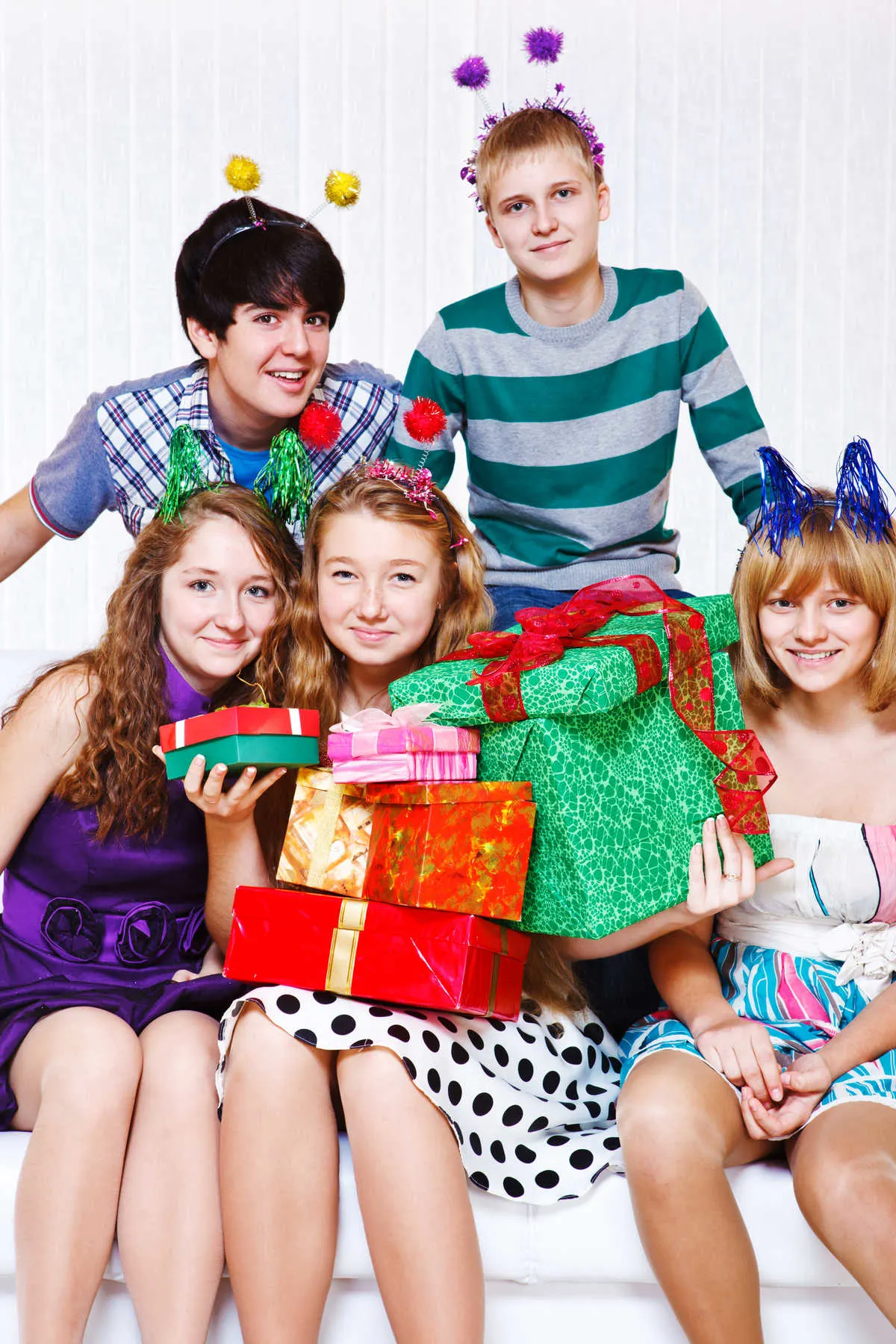 Cookie decorating parties are hit when you do them for your teen's birthdays. The decorated cookies can also become the best birthday favors ever.
To host a cookie party, you will need cookie cutters (get some here), some colorful icing options, sprinkles, and a whole lot of creativity.
Prepare the dough ahead of time and bake the cookies in different shapes and sizes. Lay all the things out neatly on your birthday table and let the girls have a great time.
10. DIY Jewelry
Just like hosting a cookie decorating party, you can also host a DIY jewelry-making party. This might mean a lot of supplies, but it also means a lot of fun, and the girls can take their creations home as well.
For an artistic child and her equally artistic friends, a DIY Jewelry party will be a super hit idea. Get the basics of DIY jewelry making such as beads, clasps, measuring charts, dangle charms, etc.,
You can also get some printed instructions to help the girls make different kinds of jewelry pieces.
11. Candle Making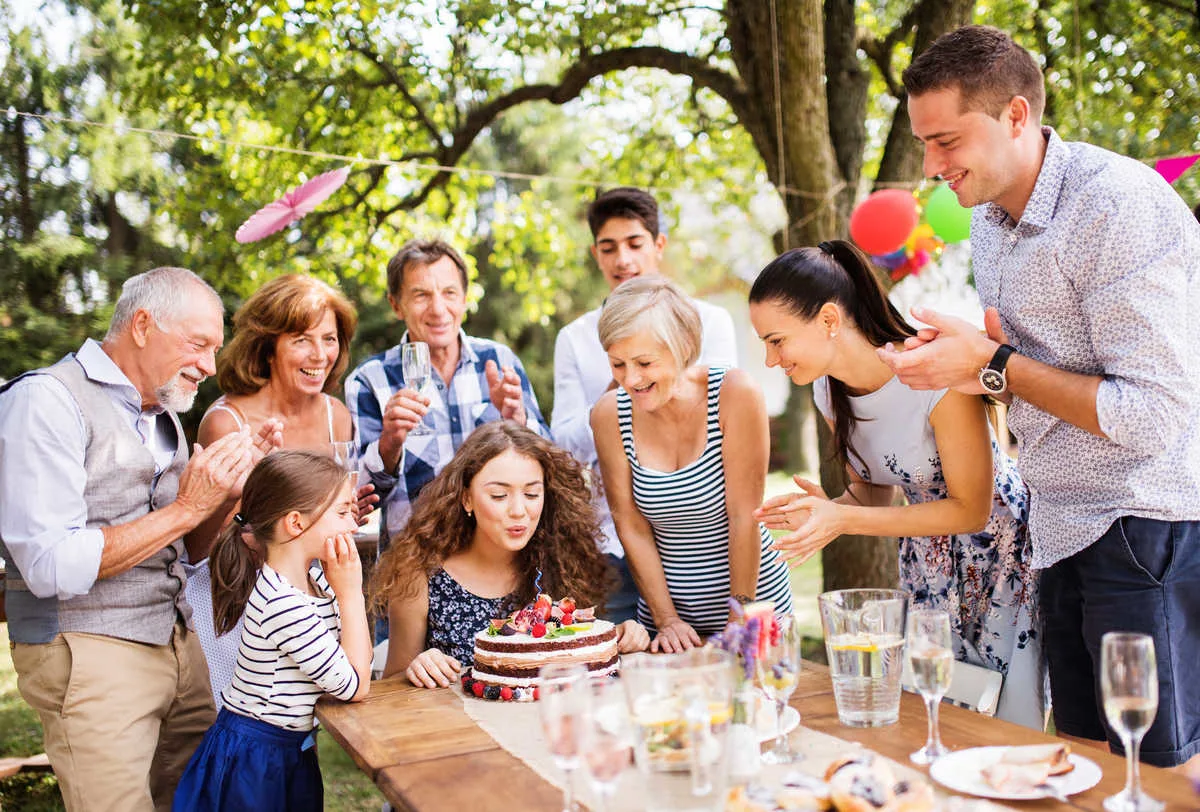 Candle-making is yet another idea that will be a good fit for a teen birthday party. As the host, you will need to supply all kinds of items like wax, tools, creative ideas, essential oils, etc.,
The more you offer your guest, the better fun they will have. If you need molds for your candles, you can get them here.
Lastly, supply the girls with packing items so that they can wrap their candles up and take them home as a birthday souvenir.
12. Pool Party
Ah, a pool party is the best idea ever for a teen birthday party. Gather your teen's friends, set up a grill, and have a great day of swimming, sunning, and fun.
You can have refreshing drinks, light, healthy snacks, or a BBQ setup and sunscreen, don't forget the sunscreen.
13. Escape Room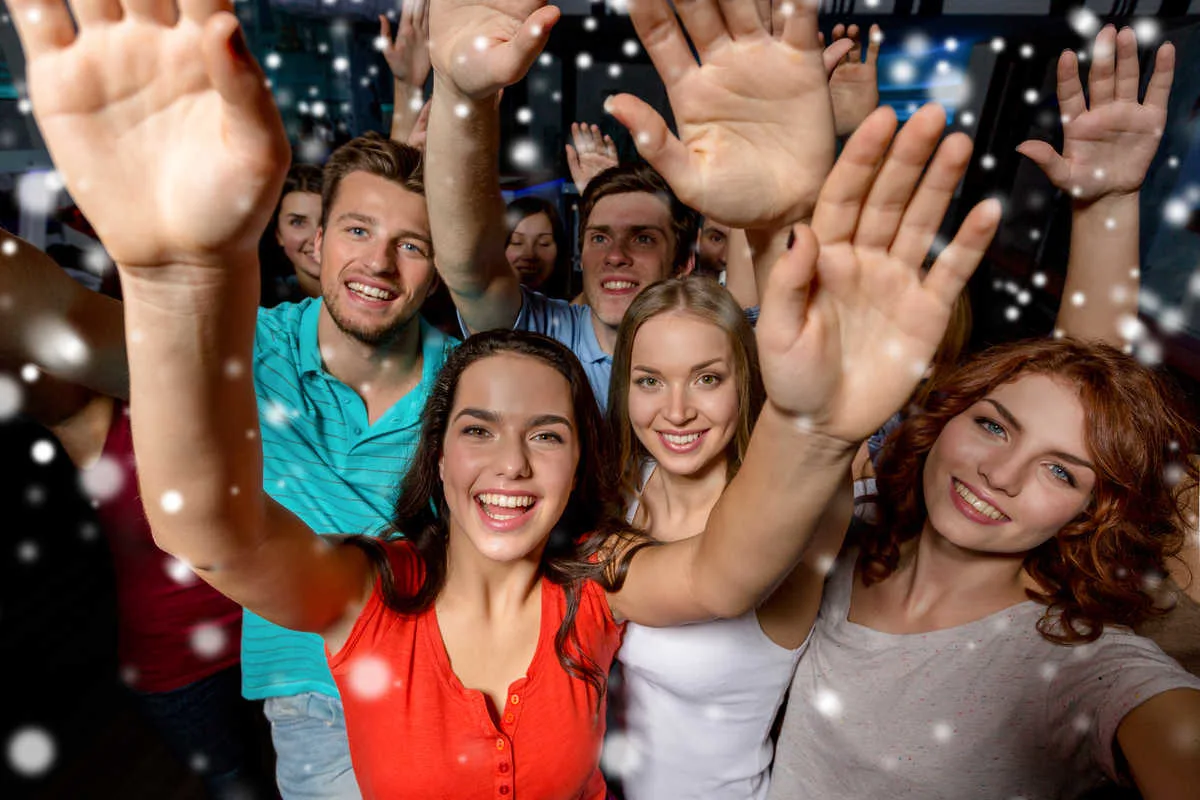 An escape room idea is a brilliant one for your teen's birthday party. Print out the invite and request the kids to come to a day of fun at your place,
Find the clues and escape the room; you can take inspiration from escape games and online sources. If you think it will be hard for you to set up one on your own, you can even buy escape room kits here.
A complete story and a set of clues are all you need to set up a fantastic escape room party for your teen.
14. Photo Scavenger Hunt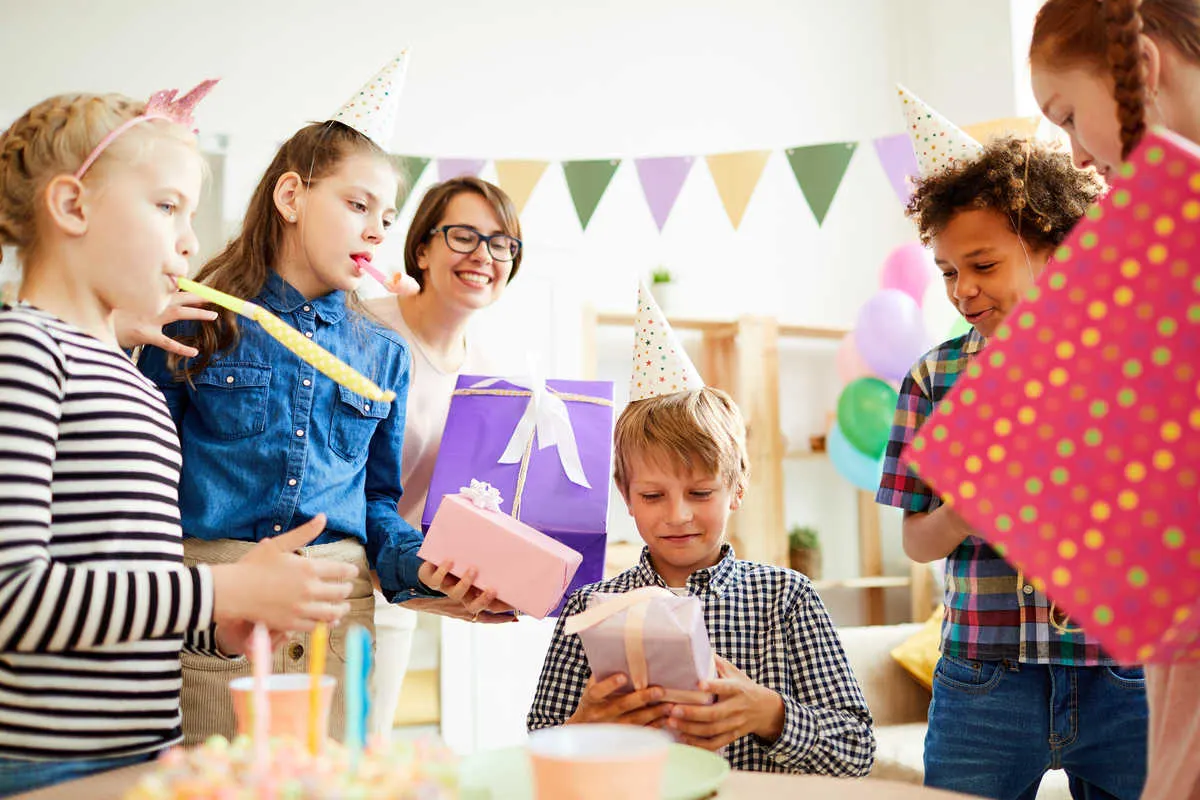 Something red, something shiny, something to drink, etc. How cool will these be for a photo scavenger hunt party for your teen? This will keep your teens busy till the end of the party, and you will not need any other entertainment for them.
You can make your own list of things to take pictures of, or you can print out an online list if it matches your setup. Either way, the party will be a great hit.
15. Colour Fight
If your teen's birthday comes in summer, a color fight is a great idea for their birthday. Setting up a color fight is an easy task; cleaning up after is what's difficult. However, if you are holding the party outdoors, you will have an easier time cleaning up after.
To host a color fight, you will need buckets of water, water guns, powder color, which you can order here, and some teens who are willing to get dirty.
16. Paintball
Paintball is a level up from the colour fight. However, you need more supplies as well as a bigger yard for the paintball activity.
If you aren't up to getting a whole paintball set up in your backyard, you can also take your kids to the local paint ballyard for hours of fun and games.
17. Photobooth with Props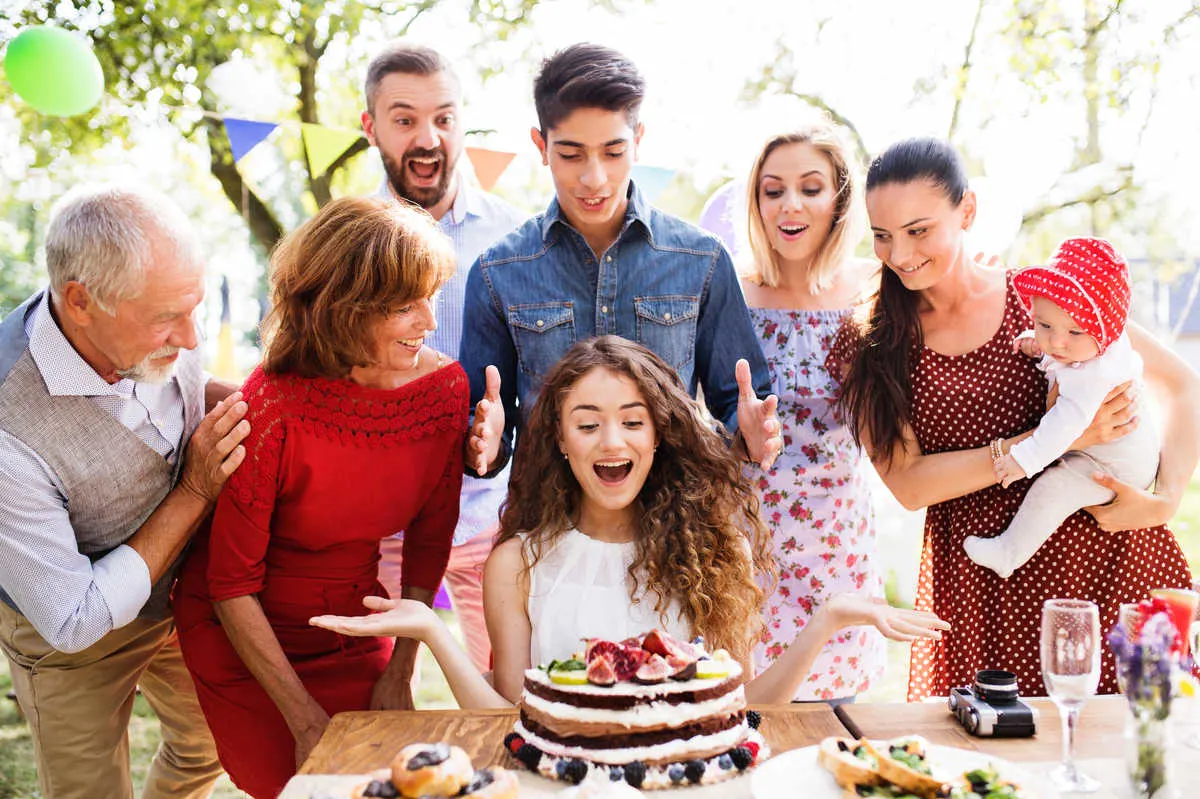 Kids nowadays aren't fond of sitting around a cake, singing happy birthday. They like fun and games, and if you don't have that at your teen's party, your teen might become the most unpopular kid at her school.
So, for a trending birthday party, we suggest a photo booth. Now, a plain old photo booth isn't much fun, so deck it up with some cool props.
Kids can try on the props, play with them and take as many pictures as they please. If you can set up a printer so that they can get their pictures printed to take home, that would be awesome.
18. Movie Marathon
Just imagine telling your kid that you have planned a movie marathon for them? Wouldn't that be the perfect surprise for a movie buff?
Get voting on the movies or series to watch and put them back to back. By the time they reach the third half of the party they will be dozing off, but it's a great idea to keep the teens engaged.
This is also a low-cost idea, you only need to get a projector, a screen, and some movie snacks, and you are good to host your movie marathon.
19. Board Game Night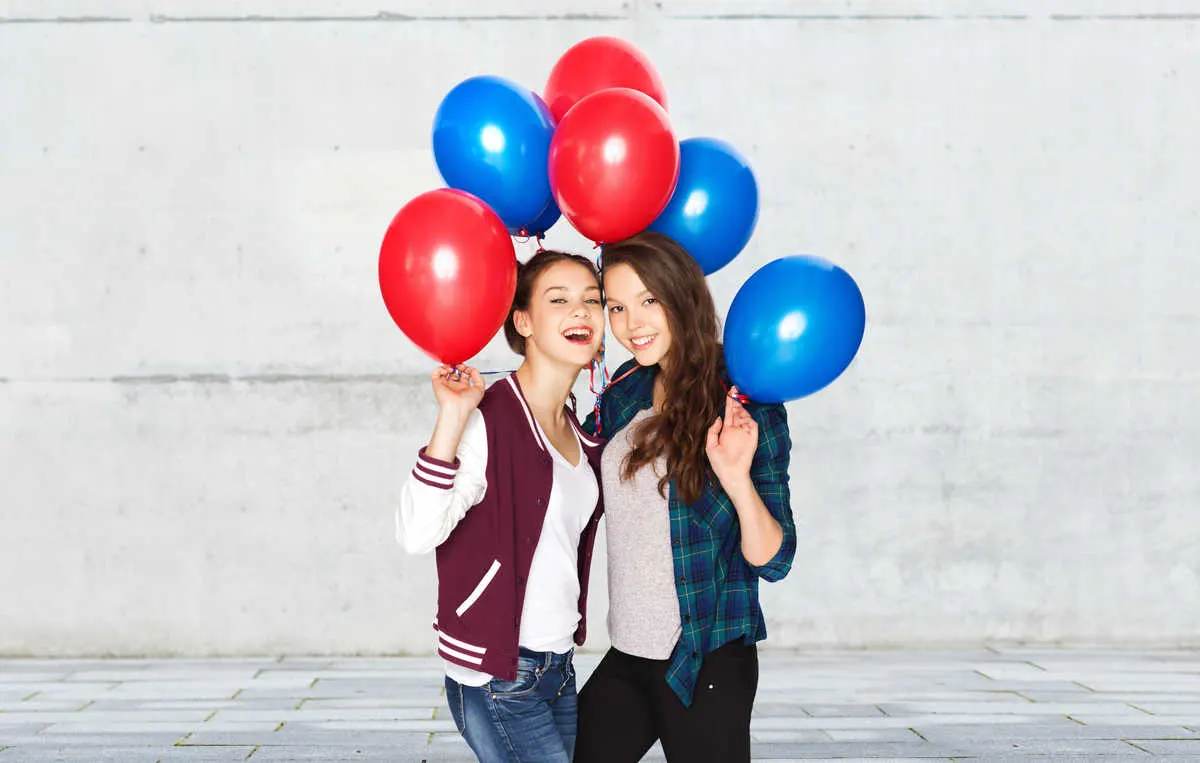 If you are a family that loves their board games, if your kids take their board game night seriously, you can use that as their birthday idea. Set up 3 or 4 different tables with a variety of games at each table.
Kids can team up and play their favorite game. Serve food and drinks at their table as well. This will be the most raving birthday party ever.
20. Make Your Own Pizza
If you aren't keen on kids making cookies and filling themselves up with extra sugar, you should try "Make your Own Pizza Party." Like the cookies, we suggest you prepare the dough and the pizza bread ahead of time.
Set up a huge table with your bread, pizza sauce, and all kinds of toppings. For such a birthday, you won't even need to arrange snacks as kids can have their own pizza as snacks.
21. Play Sports
Most teens find themselves too grown-up for traditional birthday games like musical chairs and pass the parcel. For such mature teens, you can arrange a friendly sports competition.
Choose any sport, divide the kids into teams and let them battle it out for the trophy. You can get a cool sports trophy here.
22. Design your clothes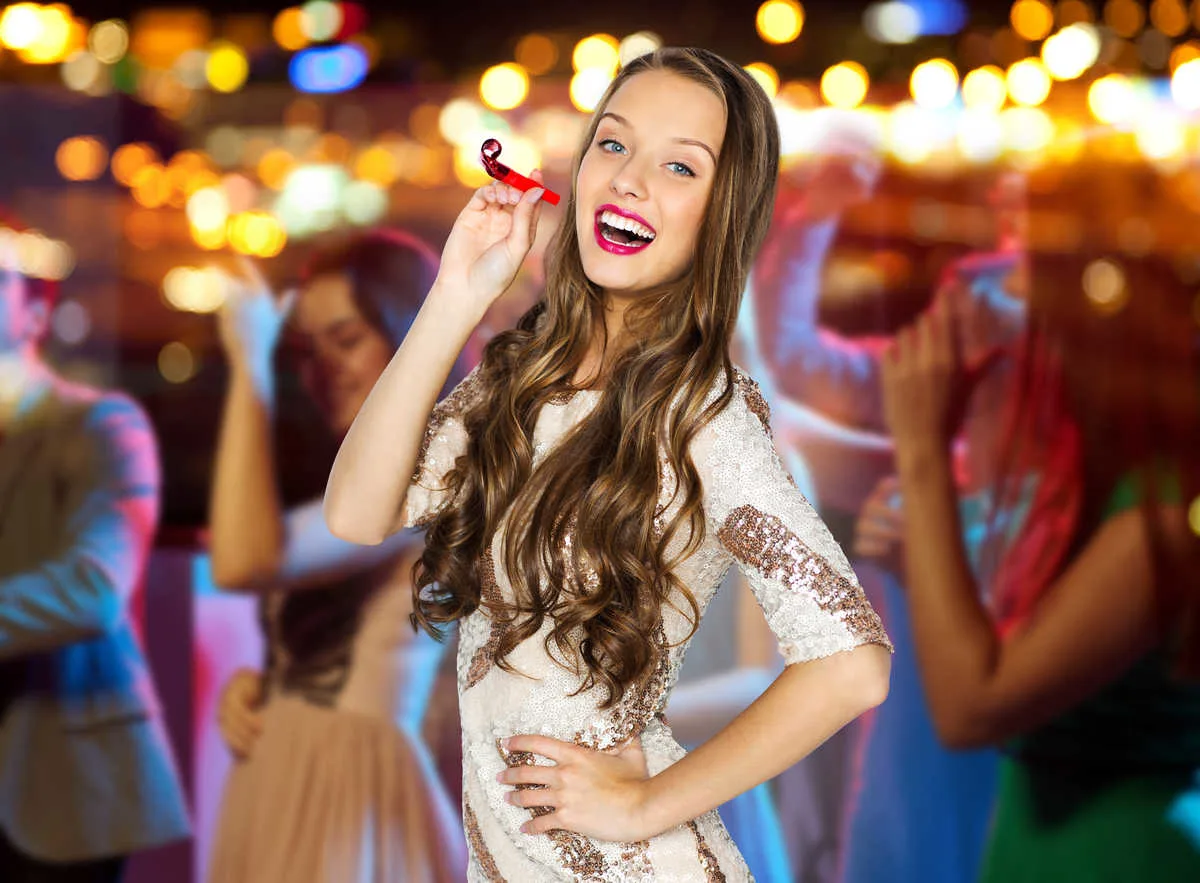 Teens, especially girls, love dressing up, but they love designing their own clothes as per the current fashion.
Give your teen the surprise of a "Design your own clothes" birthday bash. You will need t-shirts of different colors, a sewing kit, sequins, beads, scissors, glue, and everything you can possibly imagine for this party.
The more material you have, the better fun it will be for the kids. Let them show their creativity and at the end have a fashion show parade. This will be the party of the year.
23. Write and Perform your own Song
Birthday party ideas should come from the passion of your teen. If your teen is a passionate poet or an aspiring songwriter, you need to use this as your birthday idea.
Give the kids stationery and some motivation to write their own songs and perform them in front of the audience. Kids related to the drama group will love this idea the most.
24. Capture the Flag
"Capture the flag" is an excellent idea for a birthday party. It's a whole day of outdoor fun. You can get the kids divided into teams of two or four.
For flags, you can use anything such as old t-shirts, but if you want to go properly for the party, you can get flags for this game here.
Whoever captures the flag of the other team or all the teams first wins the game. Capture the flag, guaranteeing a couple of hours of fun and a party for the kids.
25. Giant Jenga
Jenga is a brilliant game that gets kids of all ages super excited. Get a couple of more giant Jenga for your party and divide the kids into teams.
Watch as the kids play this super fun and mind-boggling game. Winners from each team can battle it out with the last one. If you don't have giant Jenga at hand, you can buy them here.
26. Mini-Golf
Take your kids out for a mini-golf tournament. Spend a whole day at the local mini-golf club or park and let the kids have all the fun in the world.
27. Mug Decorating
DIY parties are so much fun; girls and boys both love DIY parties. Apart from that, the DIY item they react to can become their birthday favor too.
So, if you want to host a DIY party, try a mug decorating party. It's pretty simple to set up, and it's also tons of fun.
For decoration, you can use paints, beads, glitter as well as colorful sharpies. Get your plain white mugs here for this DIY Mug Party. Make sure you seal the mugs with Mod Podge so that the designs become permanent. To get Mod Podge, click here.
Throwing a birthday party may seem difficult, but the hard work is worth it when you see the smile on your kid's face. You never know, your excellent party idea might make them the most popular kid at school.
Yield: teen birthday party activities
27 Teen Birthday Party Activities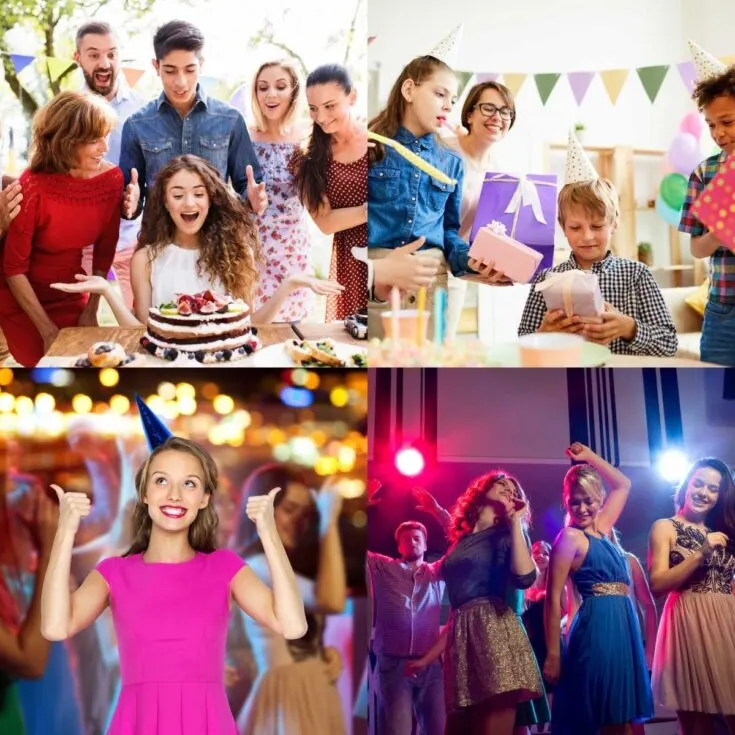 Make your teenage birthday party more fun with these engaging activities! Have fun!
Materials
Find the perfect activity for teen birthday party above
Instructions
Find the birthday party activities you'll like!
Have fun!