Looking for a simple game idea for your birthday girl or birthday boy? These fun indoor activities for toddlers' birthday parties will keep the young children entertained.
Birthday parties aren't a hit till you have enough games to tire the kids out. And if it's an indoor birthday party, the task becomes even harder.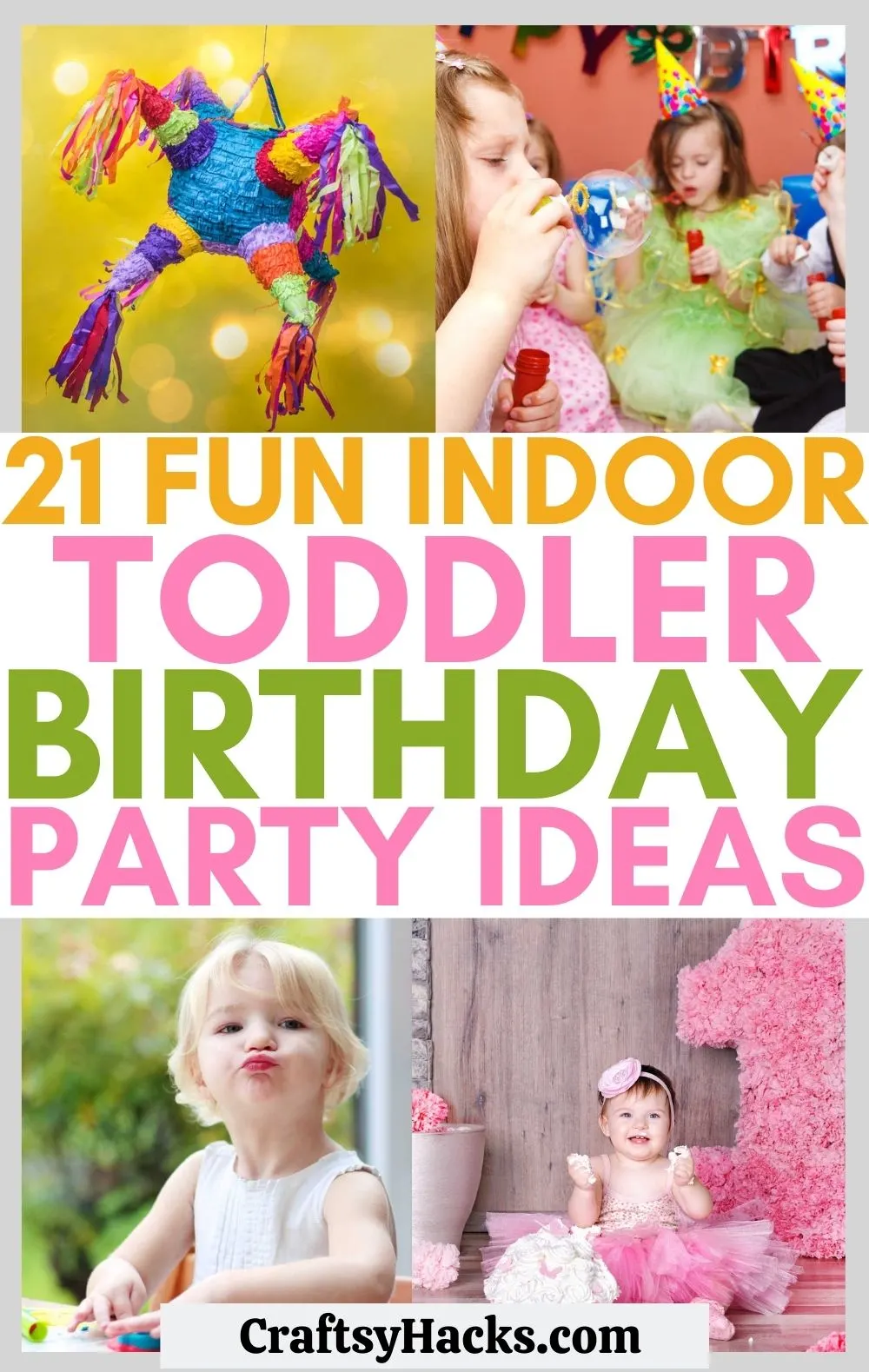 If you are bored of traditional kids' party games, we have prepared a long list of unique but amusing games that will keep your kids satisfied till the end of the party. Let them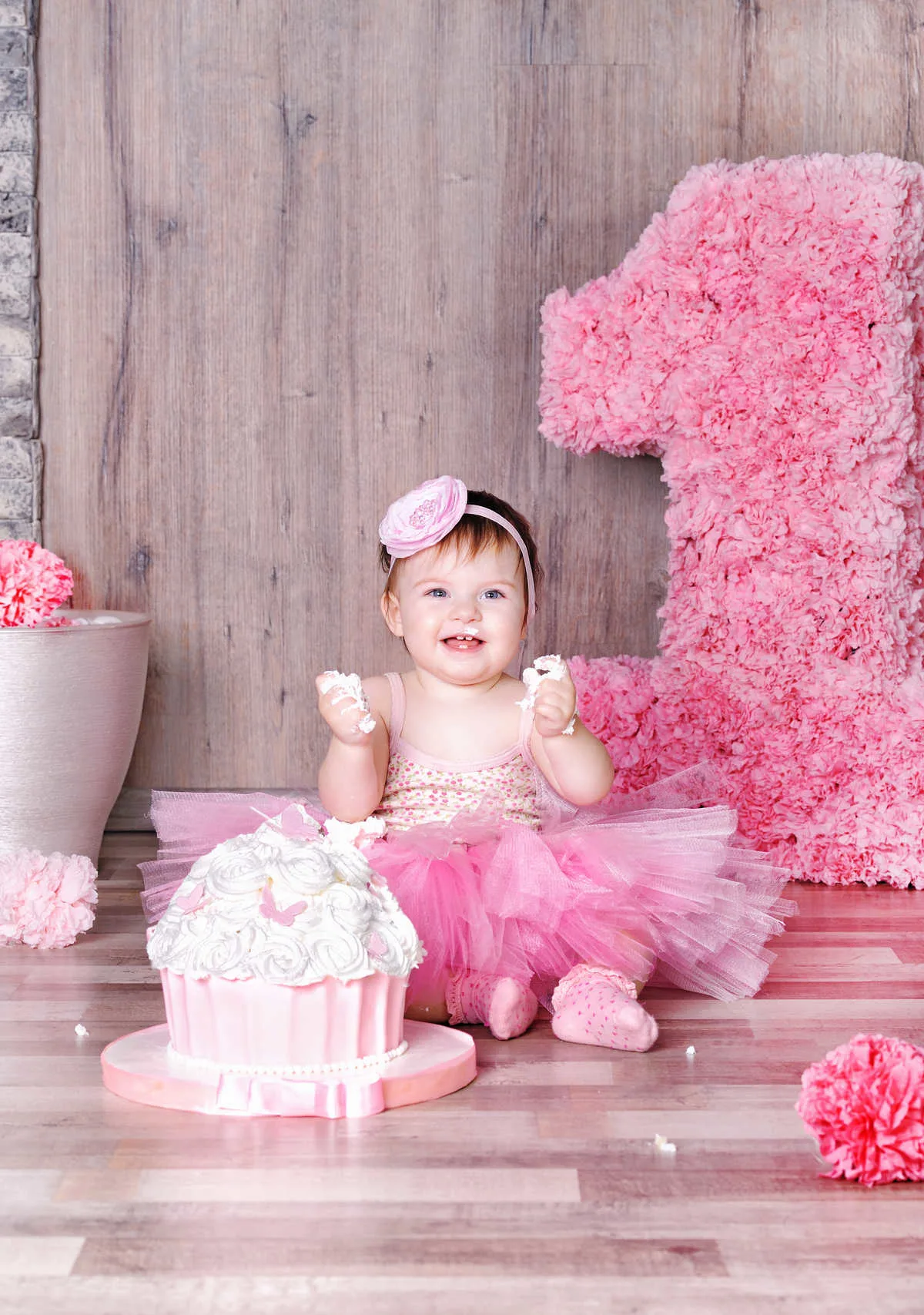 1. Treasure Hunt
You can create a big or small treasure hunt depending on the size of the house or room where the party's going on. Hide a big box with chocolate gold coins as a treasure box for the kids to find. Order your chocolate gold coins here to make your treasure box.
To make the treasure hunt fun for toddlers, have a treat at each hiding spot along with the clue. Also, have a colorful map printed out for the kids to look for the treasure.
Keep helping and motivating them while they search for their treasure as toddlers lose heart and focus real quick. A treasure hunt is a brilliant game that is also known to boost cognitive skills.
Introduce small prizes to make this game even more fun!
2. Blowing Bubbles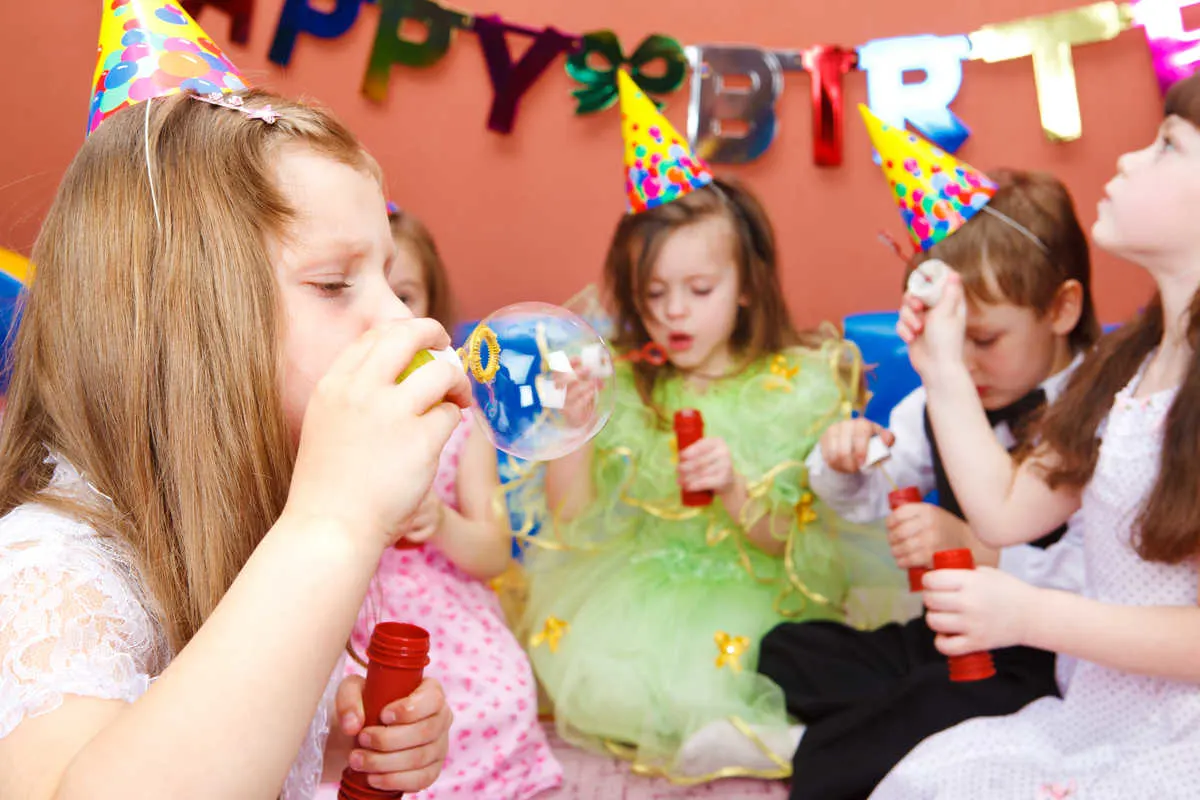 All toddlers love chasing bubbles, and they especially love it when the bubbles burst in their hands. So, blowing bubbles is a great way to keep kids entertained.
You can use bubbles in various games or blow bubbles and make the kids chase them. If you don't want to manually blow bubbles, you can always get a bubble machine. Click here to order your bubble machine.
This little game is a great idea for fun indoor birthday party games that most toddlers will be able to do.
3. Slime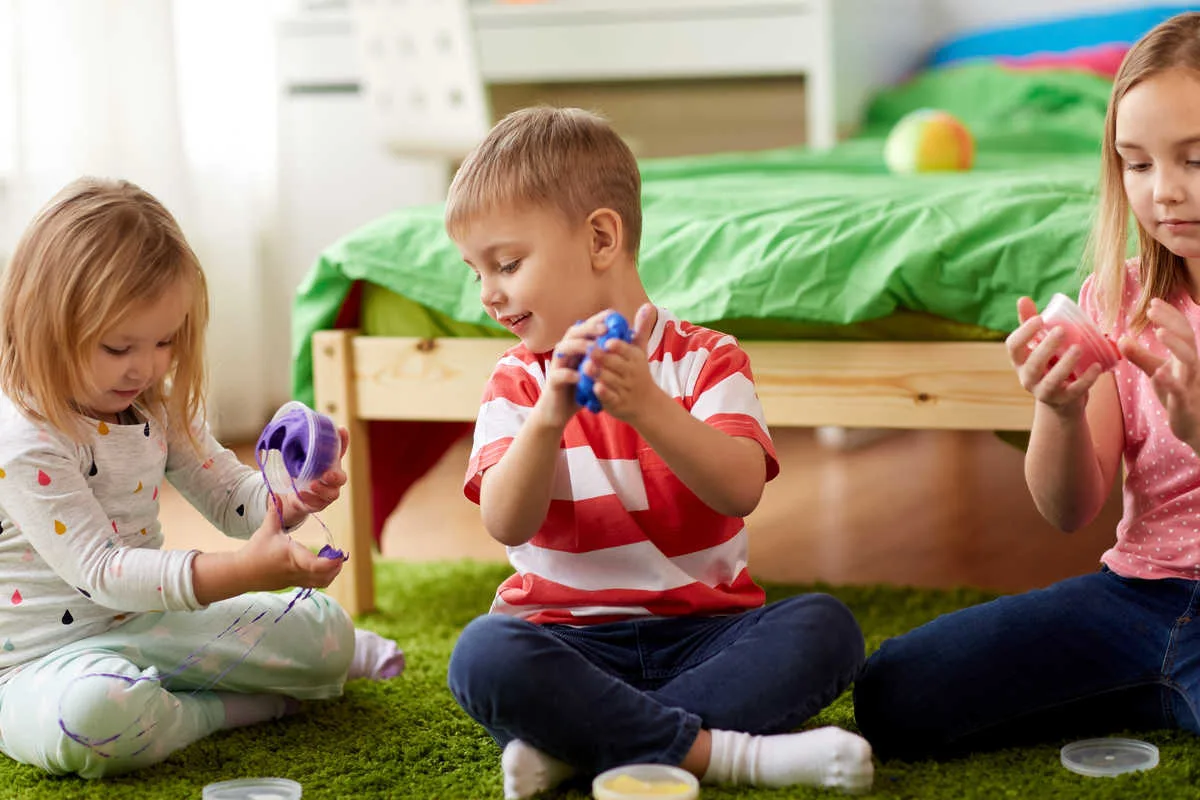 If you want your toddler's birthday party to be huge, we have just one word for you: Slime! Kids of all ages love slime, and it's the best thing to keep the kids entertained for hours.
You can make some safe and easy slime at home by mixing shaving cream, saline solution, baking soda, Elmer's glue, baby oil, and food coloring. You can get assorted food colors here.
Once you have your slime, sit all the kids down, give them the slime and a couple of other toys and shapes to play with, and watch as the time goes by.
Slime can keep kids happy and amused for hours. If you aren't keen on making homemade slime, you can order colorful slime here for your birthday party.
Slime could be your whole birthday party theme! The little friends of your children will definitely have a lot of fun with it!
Check out more 2-year-old baby activities!
4. Musical Chairs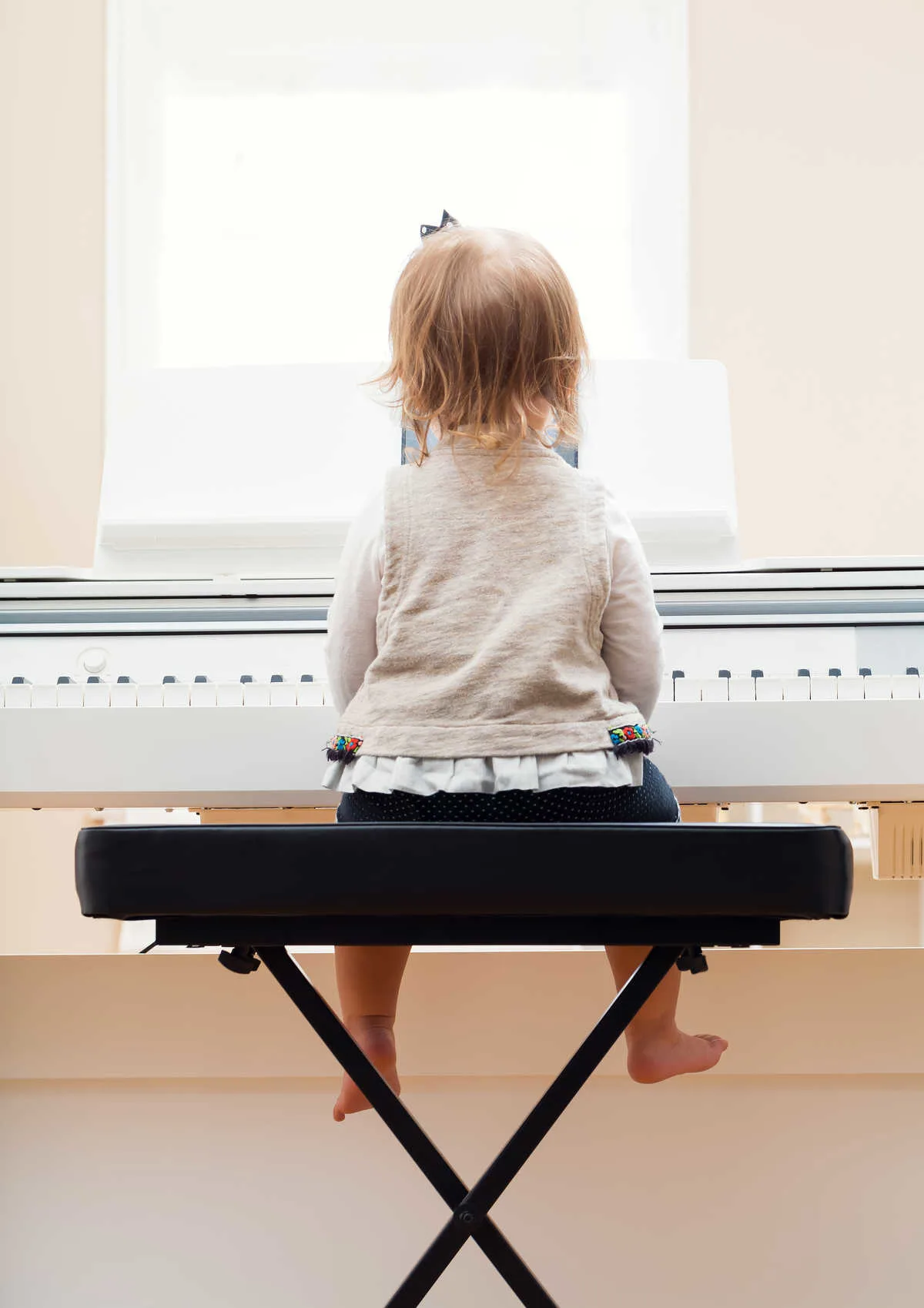 Musical chairs is one traditional birthday party game that can never get old. I remember always being excited about this one game, but I never won. Unfortunately, but still so much fun.
Play some fun tunes or nursery rhymes on your phone and let the kids battle it out for the chair. To make all the kids happy, you can give everyone a small present and the winner a big one. It's a classic game that everyone enjoys immensely.
It's also very easy to set up. Set up your chairs, have one adult take charge of the music, and one adult supervise the game.
Feel free to incorporate musical instruments if anyone can play!
5. Indoor Photo Booth
Kids these days love posing for pictures, and parents are always looking for that perfect shot to post on their social media.
Having an ​​indoor photo booth is an excellent idea as it also doubles as a fantastic birthday decor. You can decorate the photo booth with balloons to amuse the kids even more. To get a big pack of balloons, click here.
6. Pass the Balloon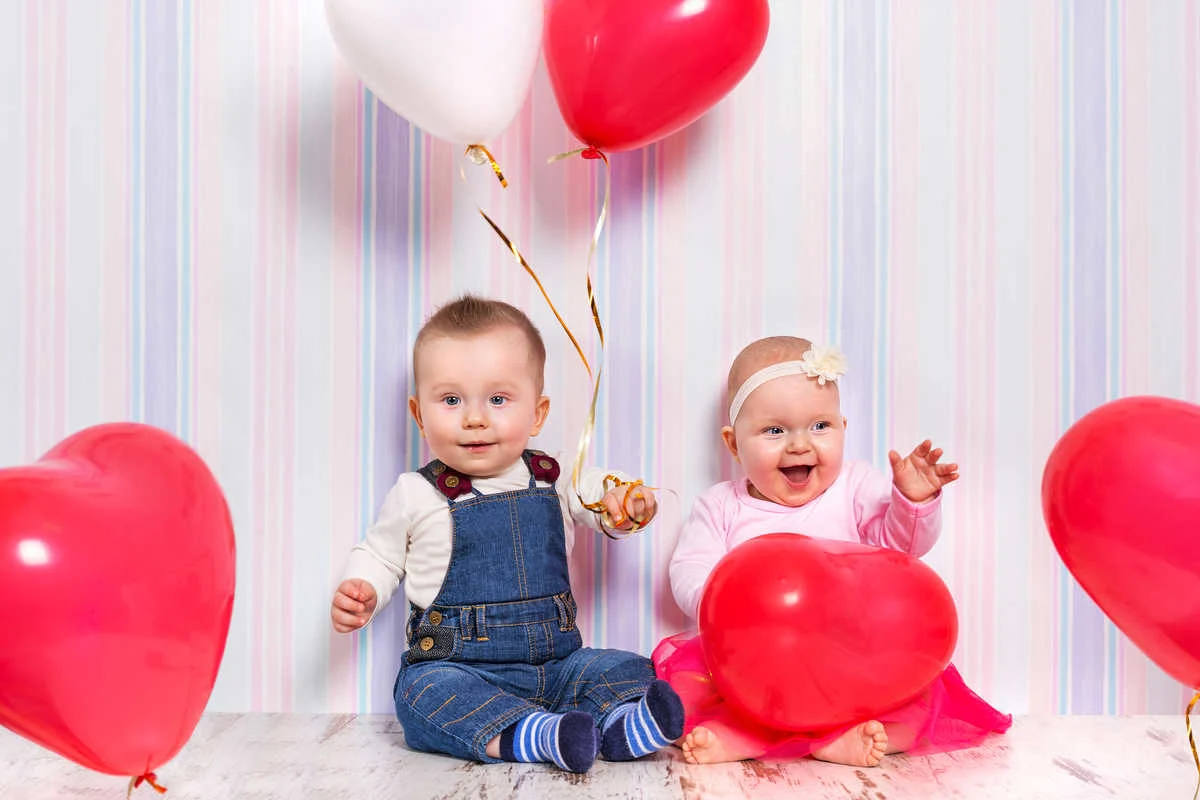 Here's another cool traditional game that kids love to play; pass the balloon. Instead of a parcel, ask the kids to pass the balloon.
The game is double fun because you never know when the balloon will pop, the anticipation makes the game even more fun.
7. Colour time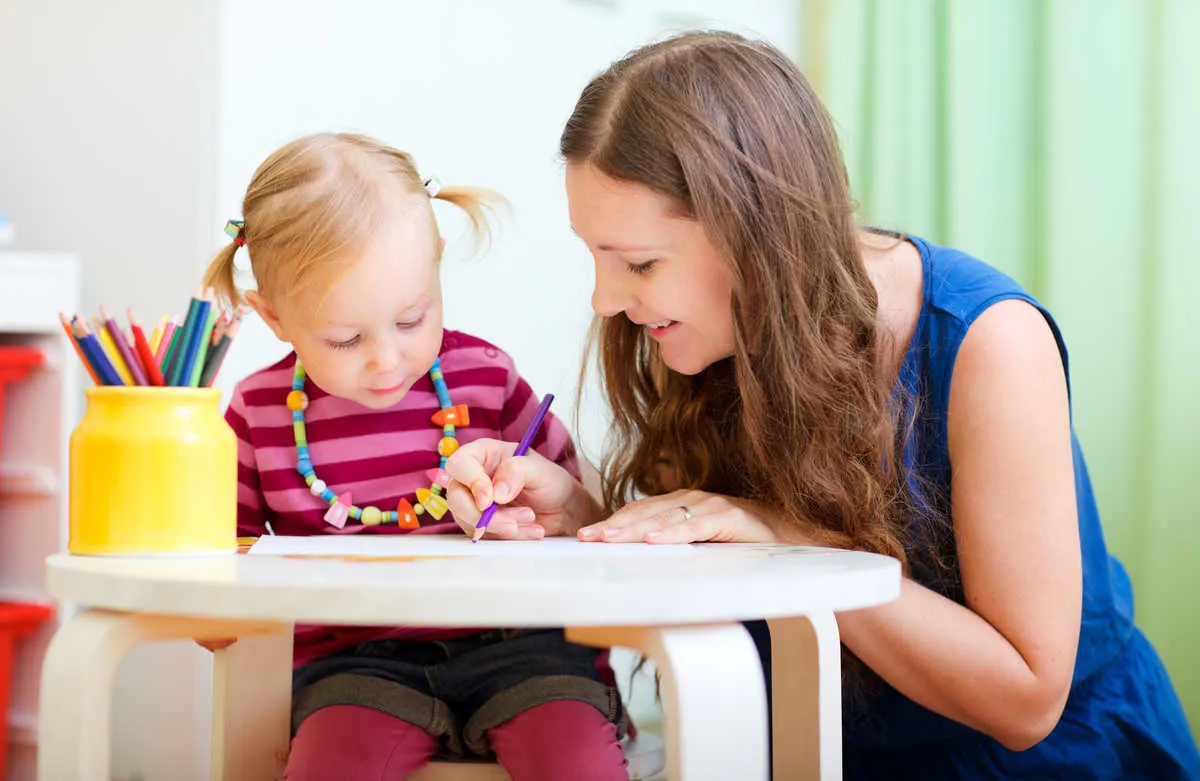 Another great way to keep the toddlers amused at a birthday party is to hand them paper and colors. You can get coloring books or even get separate printed cardboard with different drawings like fruits and vegetables for the kids to color.
Kids love coloring; make a competition out of it. The first one or the best one takes the prize. It's a fun way to keep the kids occupied.
If you are throwing a themed party, you can get a drawing printed according to that. For example, unicorn drawings for a unicorn-themed birthday bash.
This is a great activity older kids will love as well. Coloring will become one of the best birthday party ideas for everyone to enjoy.
Find more activities for 1-year-olds!
8. Egg and Spoon Race
Many outdoor games can easily be played indoors. One of such is the egg and spoon race. This can be tricky if you are using raw eggs; we suggest boiling the eggs so that they don't make a huge mess when they accidentally fall.
Or you can even use lemons instead of eggs. This is a great game for toddlers; for one, they love healthy competition. For another, this game is a great one for enhancing focus in kids.
9. Bobbing for Apples
Make a child's birthday party even more fun with this game! Bobbing for apples is a great Halloween game, but you can use it for toddler birthday parties.
And you don't even need much for this game either. A large tub, water, and apples are all you need to have this fun game at your toddler's birthday party.
The kids will have the time of their lives bobbing for apples and splashing away. This might be a little messy, but all the fun is worth a little cleanup at the end.
10. Pin the Tail
When it comes to traditional games, no one can beat "Pin the Tail" the best part is you can change the animal as per the theme of your party. For example, if you are doing a unicorn theme, you can pin the horn instead of pinning the tail.
You can even change the animal to a horse, dog, or any other kind your kid likes. Pin the tail is a great game; kids love playing it at birthday parties; it's always a super hit.
11. Piñata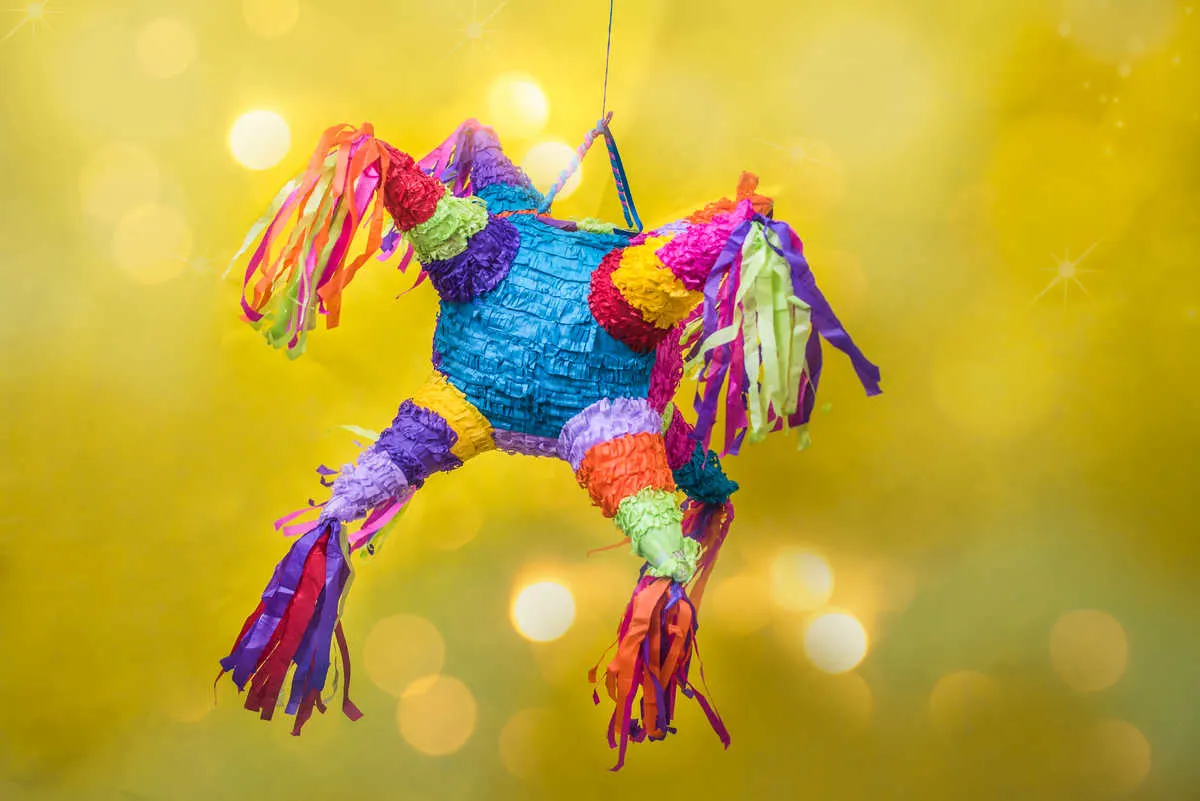 I have always loved how the Piñata breaks open and showers the kids with candies. It's always a fun sight to see kids hitting the Piñata and squealing with joy when the candies fall.
Piñata is a safe bet if you are having an indoor birthday party. All the kids love it. Smashing the Piñata can also be used as the last game of the party.
Pack the candies in small bags for the kids to take home; the sweets from the Piñata can double as party favors for kids. Order your Pinata here.
12. Duck Duck Goose game
Duck Duck Goose is a chasing game that is an outdoor favorite, but you can easily play this inside by clearing away a bit of furniture or playing in an empty room. It's a great game where everyone gets the chance to chase and run around.
Duck Duck Goose game is a party favorite because all the kids know how to play it, and most of them are really good at it.
13. Musical Statues
If you want to hear neverending squeals and laughter, you should place Musical Statues. Toddlers love Musical Statues because try as they might, they can never stay still.
Getting caught in Musical Statues is more fun than winning the game. It's also a fun and easy game for the parents; all you need is some music and one person in charge of the music.
14. Dress ups
Girls love dress-up; if you have a little girl with a lot of girlfriends, they will love to dress up. It will be like a daytime slumber party.
You can get shirts, frocks, shoes, and other accessories from the thrift store, or you can ask the girls to bring some of their own. Shuffle and let the girls have the time of their lives playing dress-up.
You can also buy some wigs for this one; get all kinds of wigs here. Take ample pictures of the girls dressing up and parading their costumes to send to the parents later.
This is a great party game the whole guest list will enjoy. Everyone can dress up as their favorite characters as well!
15. Pass the Parcel
If you don't like the idea of popping balloons, you can always play the good old version of pass the parcel. Wrap the gift in a shiny gift paper and ask the kids to pass it around.
Whoever stays till last gets the gift. Or you can hand out the party favors to kids who lose the game of passing the parcel. That way, every kid gets a prize, and no one gets sad.
16. Decorate a Hat table
Kids love a bit of creativity, and indoor games like decorating hats are a sure way of keeping the kids occupied for hours. Having a "Decorate a Hat table" is a brilliant idea as kids love gluing things on.
You can get colorful plastic party hats here. As props, you can have sequins, googly eyes, stickers, ripped colored paper, scraps of other material, feathers, etc.
Not only is this a fun activity, but it's also a great way to develop fine motor skills. At the end of the game, let the kids parade in their hats and also let them take their hats home to show the parents.
17. Ball Toss
Ball toss is a fun carnival game; you can create a homemade version of ball toss for the kids to play at your party.
You will need a few big buckets, plastic balls, and eager-to-play kids to create this fun game. Get a bag of plastic balls here for this game.
Once the setup is ready, call the kids and demonstrate once. The kids will take over and become the master of this game in no time.
18. Scavenger Hunt
Just like the treasure hunt, the scavenger hunt is also a popular indoor birthday game. Hidden small objects around the house or the room you are in. give the kids a list of the things they need to find and watch as they go.
This is a great game that will keep the kids amused for hours. How long or short the game is depends on the number of objects you are going to hide. In the end, the team with the most objects wins the prize.
19. Follow the Leader
Follow the leader is an ideal game for all toddlers because they love to mimic. The minimum number of kids needed is four, but you know what they say, the more, the merrier.
One kid becomes the leader, and the other has to follow the leader. Whatever the leader does, the others have to follow. Whether he jumps up and down or flaps his hand wildly, the others have to follow. Whoever lags is out of the game.
The last standing kid becomes the leader for the next round. This is a fun game that lasts long, and kids love multiple rounds as they all want to become leaders.
20. Play Dough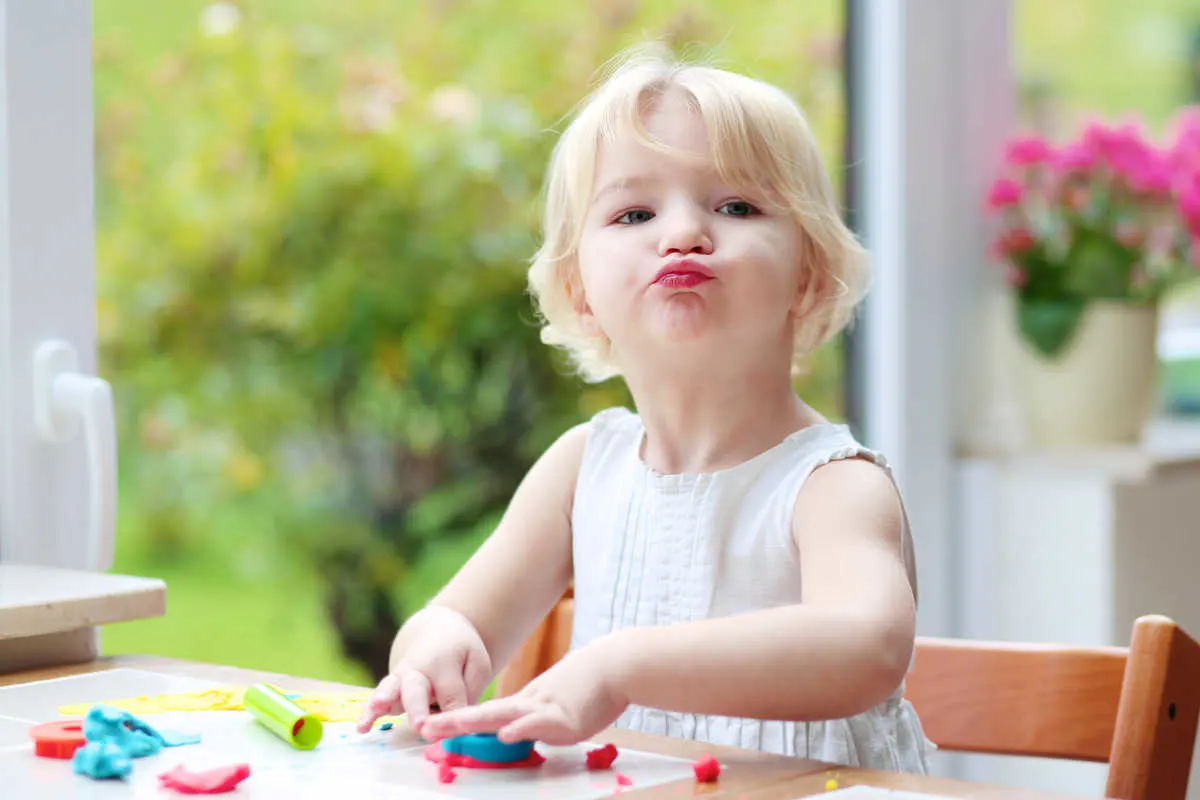 Just like slime, play dough is also a popular prop for indoor birthday parties, especially if you are having a toddler birthday party. To keep toddlers amused is a colossal task, but you can make it easy by getting play dough and some tools to play with the play dough.
Get all the colors you can get, hand it out to the kids and watch as they have a blast with the play dough. You can also have homemade play dough at your party, but if that's not your cup of tea, you can order some colorful play dough here.
21. Decorate Cookies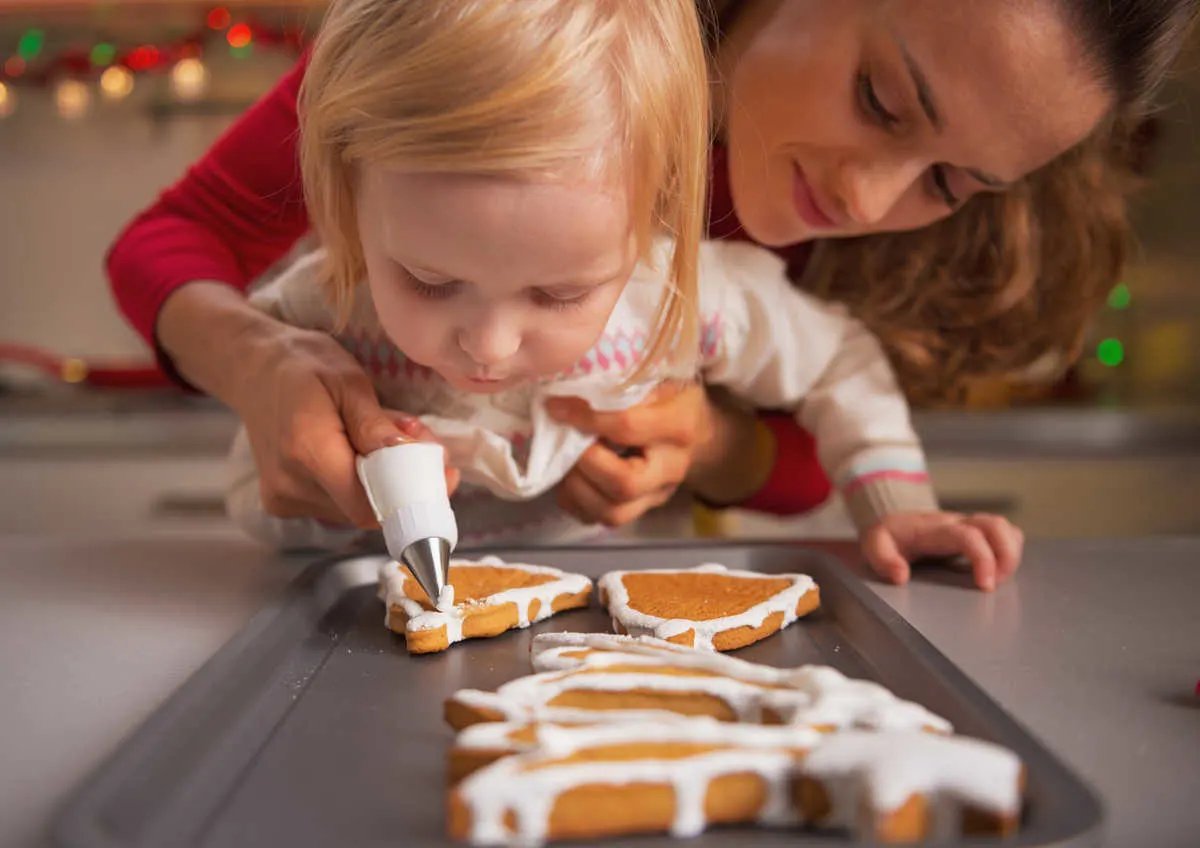 If you love the idea of a decorating hat table, you will also love the idea of decorating the cookies; for this one, you will need plain cookies, colorful icing, and all kinds of sprinkles.
Give each kid a couple of cookies and ask them to decorate the cookies as they see fit. Later, they can compare and enjoy their cookies too.
To make the game more fun, you can get chef hats and aprons for the kids too. Make this a proper setup, and you will not need any other game at the party.
To sum up, making toddlers happy at a birthday party is not an easy thing to do. But with fun games and exciting prizes, you can make everyone happy. All these games are ideal for making indoor birthday parties fun and exciting.
Yield: indoor activities for toddler birthday party
21 Fun Indoor Activities for Toddler Birthday Party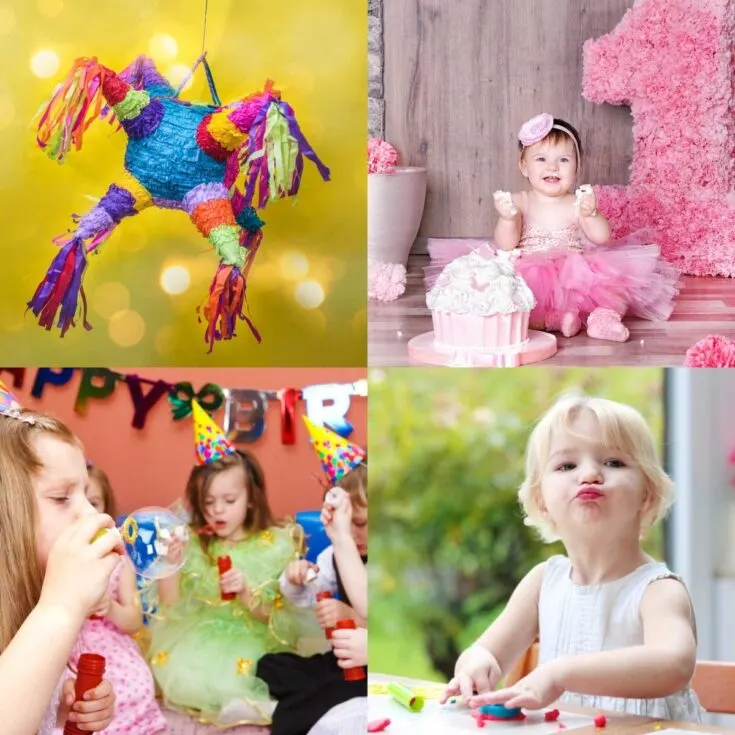 Try some of these activities for an indoor toddler birthday party and have fun! Creative and entertaining.
Materials
Find the activity for toddler birthday party above
Instructions
Find the activities you like!
Have fun!