Simple, easy hacks to clean home and save all your time! These cleaning tips will make cleaning a breeze!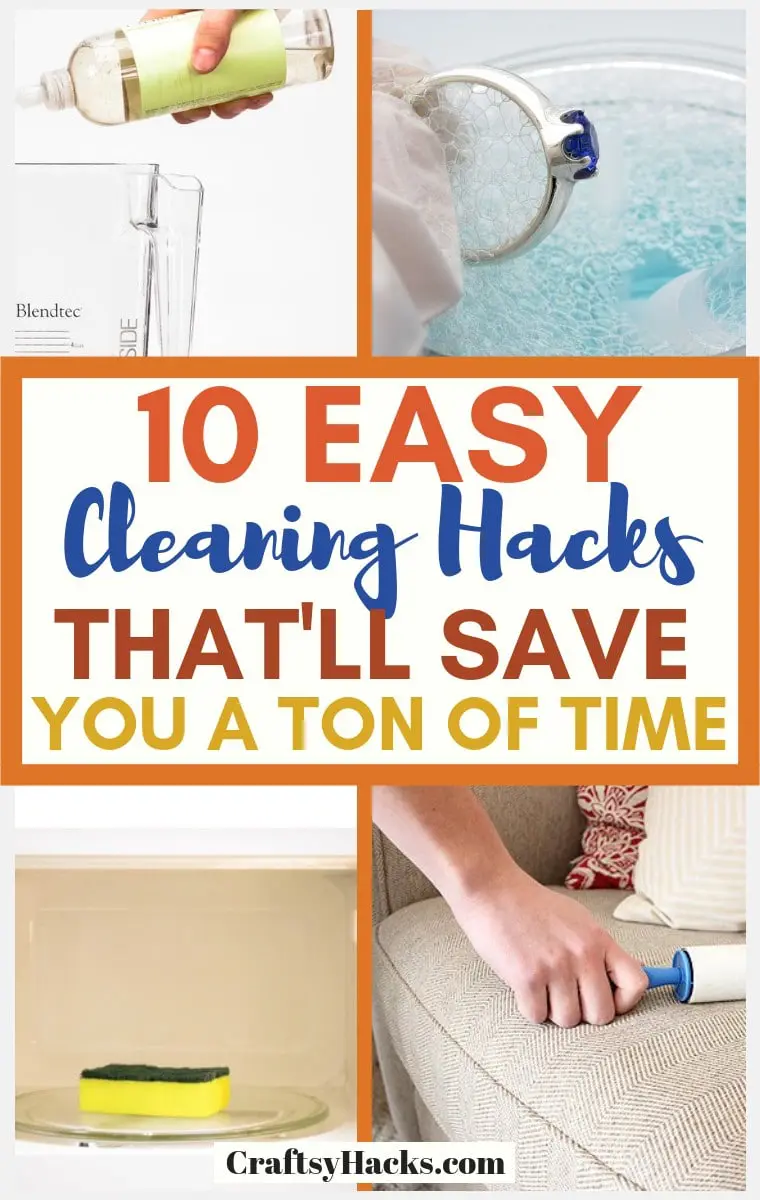 If you've never liked cleaning your room as a kid, you probably haven't grown to love it as an adult. Cleaning is hardly an acquired taste.
You either do it with love, or you do it because you have to. I hardly ever single out a day of the week as a cleaning day or dedicate hours for clearing out the appliances or closets.
Because that could get really exhausting quickly. For all those who are busy working cleaning is more of a quick-fix job. It gets you through the week and leaves you with a couple of clean plates to eat from.
Anyway, if you do love cleanliness but don't have time or motivation to actually make it happen, you'll need a few time-saving hacks. Incorporate those into your daily routine, so that the mess doesn't accumulate.
10 Super Easy Cleaning Tricks for Those Who Don't Have Time
Here are some very simple cleaning tips if you are looking to save time and still feel in control.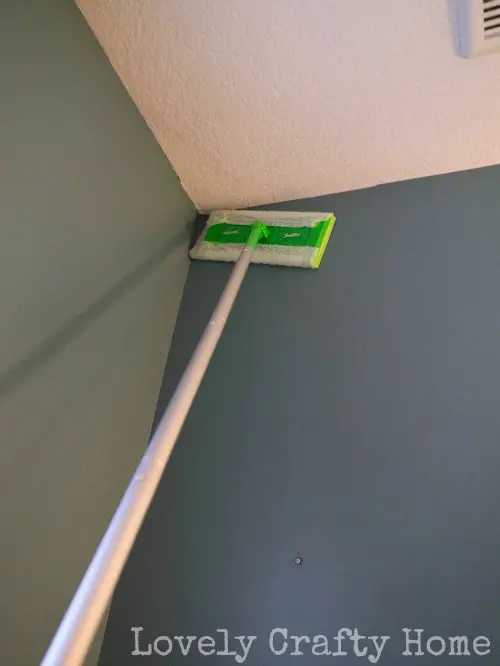 Credit: Lovelycraftyhome.com
We all try to scrub our bathroom walls, and while that is a good way to do it, it takes a whole lot of time. That's mainly because we can't really cover a whole lot of space with a sponge.
The easiest way to keep your walls clean (and do it quickly) would be to use a dust mop. Use the cleaning solution you generally use. But, instead of a scrub, use a mop.
It doesn't take long, saves you a lot of time and you don't have to do it very often. You can use it on all washable walls – whether it's bathroom wall panels or waterproof wallpaper.
Read More: Beautiful Smell Hacks for Home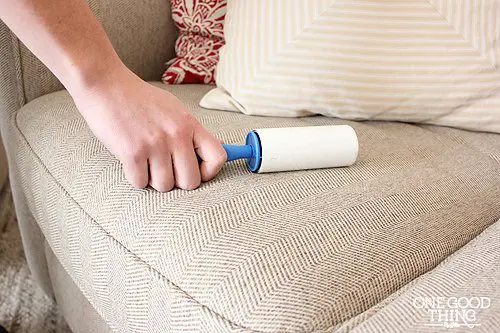 Credit: One Good Thing
Instead of spending hours getting crumbs out of couches and other furniture, just use a lint roller. A lint roller attracts particles and does not leave any marks behind.
You can use these rollers to clean your cushions too! So, they're not only for clothes. Here is a good pack of lint rollers.
Lint rollers are great for cleaning cars too.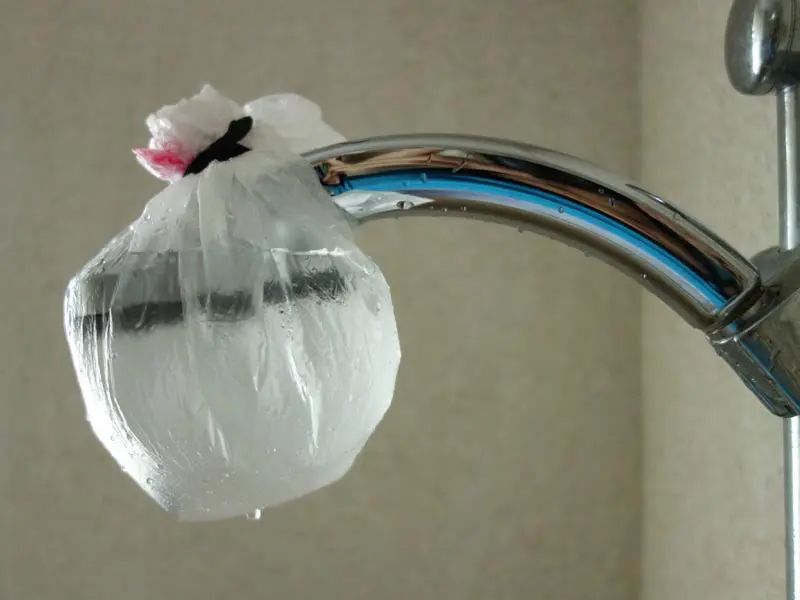 Credit: Decoist
We all hate dirty showerheads. You have to see them every time you take a shower.
But, taking the time to clean them thoroughly is just going to make you late for work. Here's what you can do.
Fill up a plastic bag with vinegar and keep the shower head immersed in it overnight. Next morning, your shower head will look completely new again!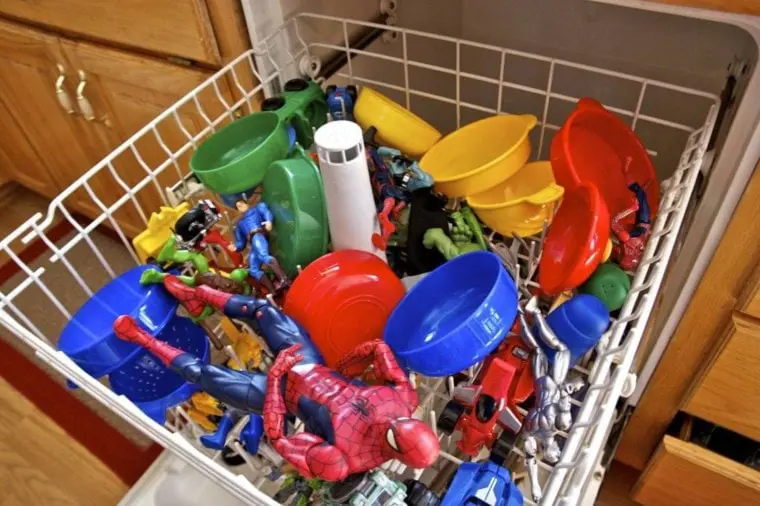 Credit: Pinterest
If you're a parent, cleaning up dozens of plastic toys is a hassle. However, you have to do to make sure kids don't catch anything weird.
Anyway, cleaning toys is super easy if you just throw them into the dishwasher. A short, low-temperature program will do.
The toys will be like new and you won't even need to get your hands wet. Simple and easy! One recommendation: don't wash the toys and dishes together. Otherwise, the toys might get greasy.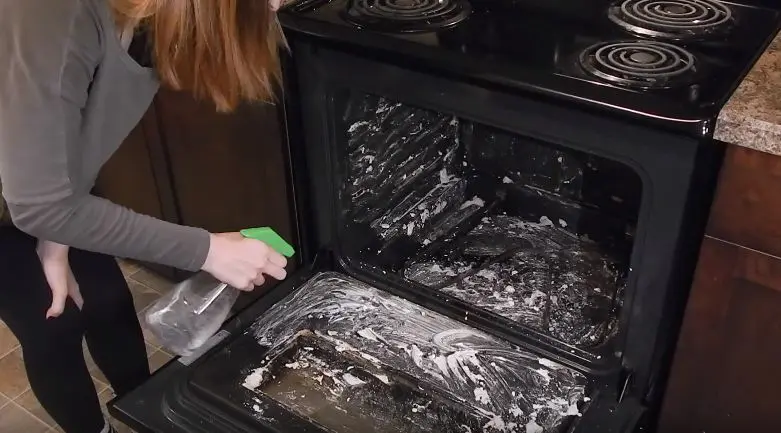 Credit: Hometalk.com
Believe it or not, but a combination of baking soda and vinegar can be amazing when it comes to getting rid of fat. That includes the walls next to the oven, which get all the fat on them!
Taking a bag of soda and mix it with water so it forms a thick paste. Then, cover the insides of the oven with it and spread the paste with a sponge.
Leave it overnight and then come back in the morning with a bottle of vinegar. Spray it on the surface and get a spatula.
You want to scrape all the grime off and then wash the insides of the oven with a wet cloth. Done!
This whole procedure takes perhaps 10 minutes in total! Also, you'll be certain for sure that there are no dangerous chemicals left in your oven.
This is also a great combination for cleaning carpets.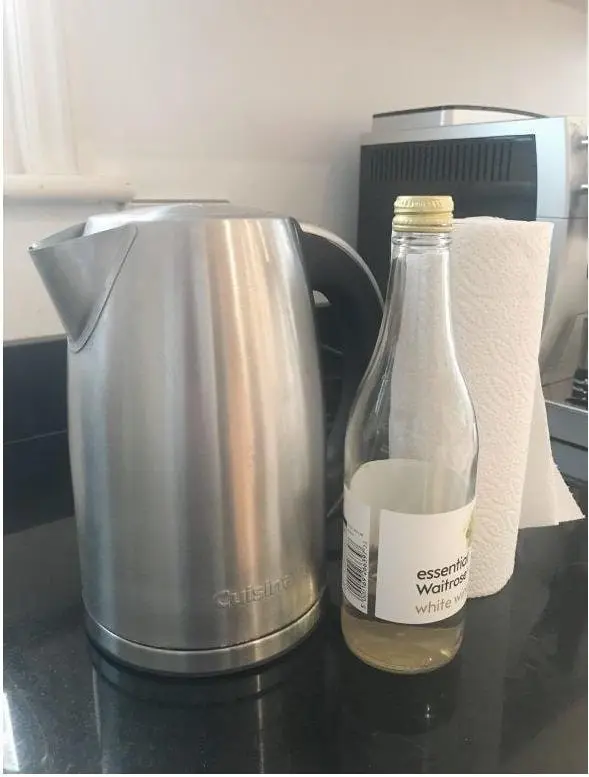 Credit: Mums Make Lists
Nobody likes to drink their morning tea from a dingy kettle. But, kettles do get greasy and accumulate lime fast.
The easiest trick would be to use white wine vinegar. Just put in equal parts water and vinegar in the kettle and bring it to a boil.
If there is a specific corner or area of the kettle you want to clean, just soak a piece of thin cloth in the vinegar and leave it on for 10 minutes or so.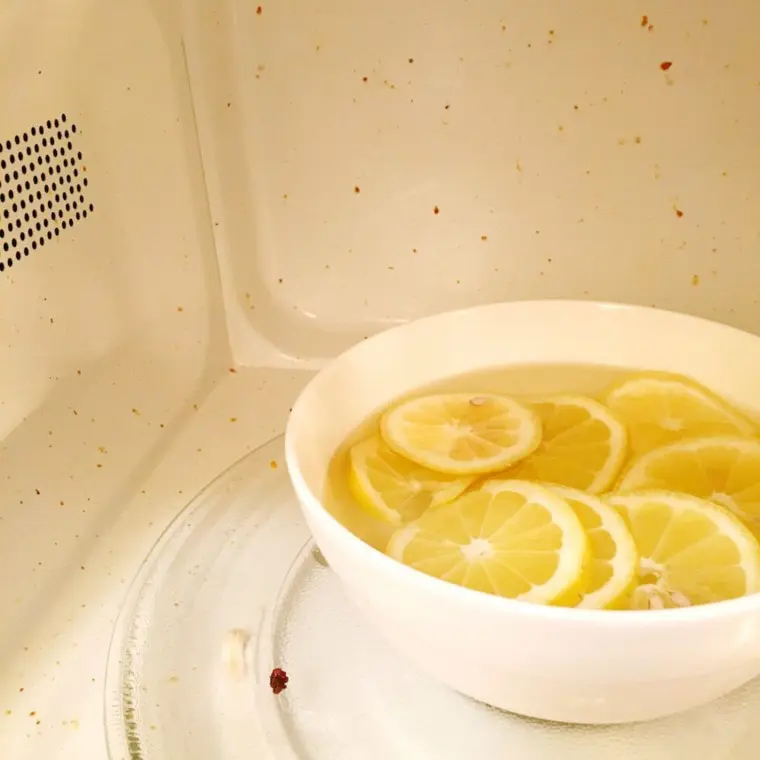 Credit: Buzzfeed.com
Cleaning your microwave can be such a hassle. Especially if you haven't done it for a while.
Here is a quicker way to do it. Get a bowl with water, add lemon slices and 1 tablespoon of vinegar.
Now just microwave it on the highest power for 3-4 minutes. Then get a wet cloth and clean it up. All the fat and food particles should easily come off.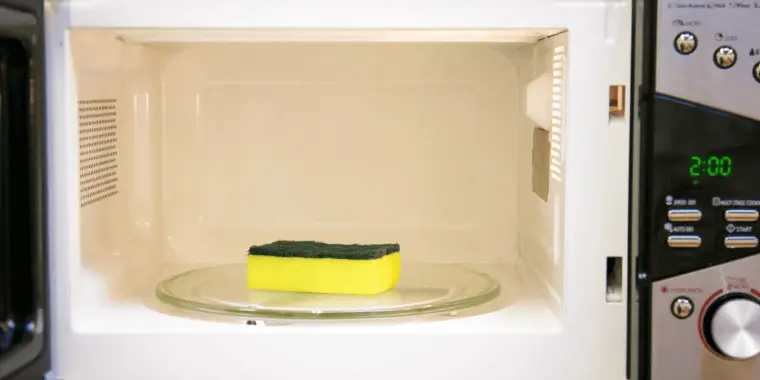 Credit: Faith Birds
We clean everything with the sponge, but are you cleaning your sponges at all? You'll never believe the amount of bacteria sponges pick up.
Then all of that bacteria just spreads around your home. It beats the purpose of having a sponge in the first place.
The best and the quickest way to clean sponges is to put them in the microwave for 20 to 30 seconds. This will kill the germs and bacteria the sponge has gathered.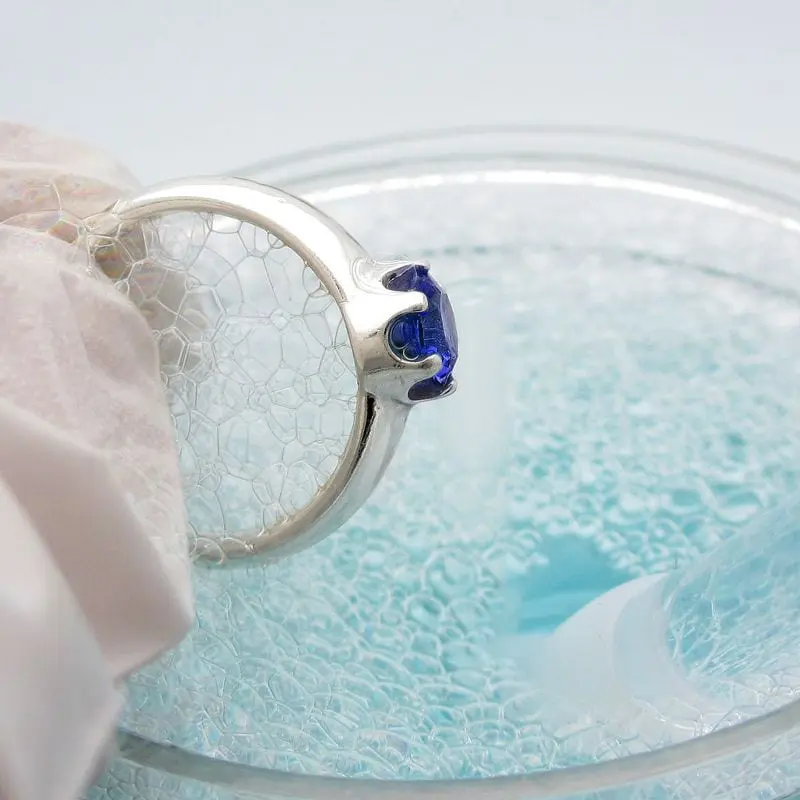 Credit: Pinterest
Everybody has different theories as to how to clean jewelry. Rings, specifically, gather the most dirt as they are on our hands all the time.
And we do so much with our hands! However, you can clean them without really doing much.
Mix water with liquid dishwashing soap in equal parts. Then, soak the rings in it for 15 to 20 minutes.
Finally, use a toothbrush to give a little scrub to the rings. Done!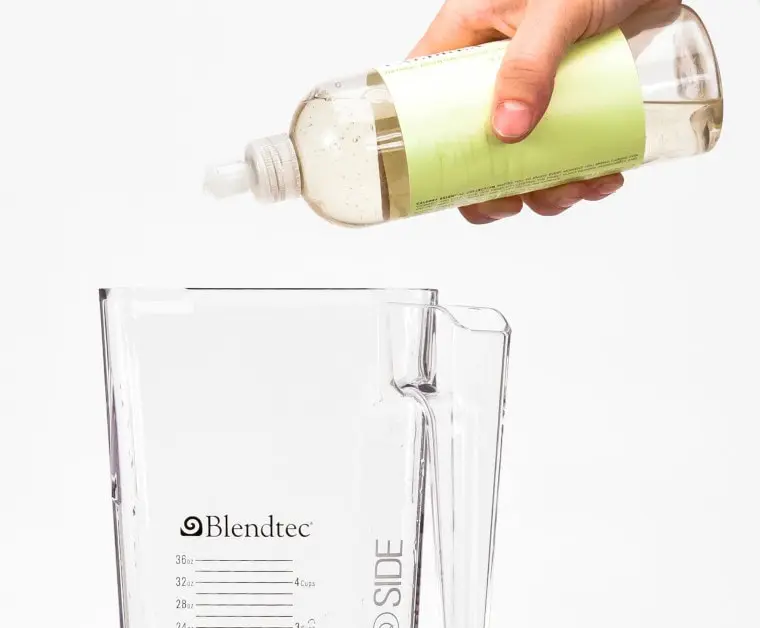 Credit: BlendTec
Cleaning kitchen appliances can be such a hassle. Especially if you're a foodie, and you make your own dishes every day.
The thought of cleaning out our blenders, for example, is daunting. However, here is a quick way you can clean them.
Pour in some warm water and a couple of drops of soap, and turn it on. It'll do the job all on its own.